About this Event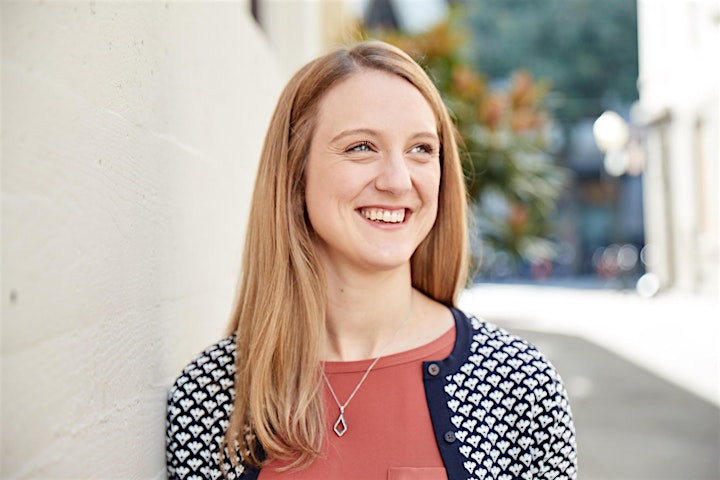 Kimber Lockhart serves as the Chief Technology Officer at One Medical, nation-wide primary care practice and leader in improving the quality, service, and affordability of healthcare through technology-enabled care. At One Medical, Kimber and her team build technology that engages patients and supports doctors in delivering high-quality care at scale.
Kimber leads the Engineering, Product, IT, and Security teams and is responsible for scaling the technology innovations that underpin One Medical's reinvented doctor's office experience. Kimber has spearheaded the development of the company's first-of-its-kind, fully connected health engagement platform. Kimber also drove an overhaul of One Medical's proprietary Electronic Health Record system to automate and streamline workflows while collecting data on care quality.
Kimber is always willing to take on the big and necessary challenges in our industry, and she uses her role as one of a small number of female leaders in tech to inspire and lead other women into the field. She gives those around her a seat at the table and listens to and promotes disparate viewpoints, particularly those who might otherwise be overlooked. She is featured in the documentary She++ and has been the keynote speaker at the annual Women Engineers Code Conference at Harvard.
Kimber has also found the time to serve on the Boards of Directors of the Circus Center and, more recently, Beam Dental, a venture-backed insuretech company, as well as spend time with her husband Ben and fourteen-month-old son, Alden.
About the Event:
Each year, Women Health Care Executives (WHCE) honors a woman whose leadership and contributions to the health care field are exceptional and deserving of recognition. WHCE's Woman of the Year is selected among a distinguished group of Northern California women health care leaders and celebrated at our signature dinner-gala. We will also award two scholarships for young women in the Bay Area who have demonstrated commitment to careers in health care and serving their communities.
The gala brings together 200 Bay Area health care leaders and influencers from key health care organizations. Previous attendees have included: Blue Shield of California, Dignity Health, Genentech, Genomic Health, Home Care Assistance, Kaiser Permanente, Method, Pillsbury, Stanford Health Care, Sutter Health, UCSF, Vocera, and many others.
Evening Program
5:30 - 7:00pm Cocktail Reception
7:00 - 9:00pm Dinner & Award Ceremony
*Raffle and Silent Auction will run through the Cocktail Reception and close at 8pm.
Sponsorship Opportunities
Our sponsorship packages provide an opportunity to increase the awareness and recognition of organizations helping Empowered Women Empower Women. Additionally, your sponsorship offers visibility to your organization with over 200 key Bay Area health care leaders and influencers who attend the gala, representing 25+ companies and over 10 healthcare sectors. All sponsorship commitments must be finalized by April 9, 2020 in order to appear in gala program.
Interested in being a 2020 WOTY Sponsor? Learn more about sponsorship.
About Women Health Care Executives (WHCE)
WHCE supports a diverse network of women from all healthcare backgrounds in whole person development - promoting each member in their pursuit of professional, personal and service goals. Since 1981, WHCE builds on a proud history of offering members a variety of educational and networking opportunities with a focus on Leadership, Empowerment, Connection, Celebration, Development and Service.
Our members represent: 41 Companies & over 10 Health Care Sectors (hospitals and providers, health plans, tech, law, consulting, biotech, marketing and PR, design, community-based organizations, real estate)
Interested in becoming a member? Here's how to join.
In 2019, WHCE has contributed to empowering women through:
10 programs attended by 450+ attendees
Year 2 of Mentorship Program Completed
$7500 in student scholarships awarded
14 Partnerships with: Rock Health, Sutter Health, Kaiser Permanente WE Group, Peer Health Exchange, Center for Youth Wellness, California Association of Healthcare Leaders, National Association of Health Services Executives, Dale Carnegie, Arnold & Porter, Sutter Health Design & Innovation Office, Jane Beule, and Women's Cancer Resource Center
For more information about Women Health Care Executives, please visit our website .