2020 Virtual Walk for Wellness in Memory of Henry A. Justice
About this event
Cancer does NOT stop due to the coronavirus. And Cancer Services of Gaston County needs your help more than ever after having to cancel their largest fundraiser of the year.
We are all in this together. So let's make the 5th year of this memorial event the most successful one for Cancer Services!
Our goal is to raise $10,000 this year. We are most thankful to our Corporate sponsors:
Myers Memorial Methodist Church,
Novant Health Family Physicians Gastonia,
Gaston Vet, and
Gaston Radiology.
We will post our progress on Cancer Services Facebook page.
Going Virtual for COVID-19
The 2020 Walk for Wellness has been changed to a virtual fitness event this year in light of ongoing restrictions surrounding COVID-19. We have decided to remove the health fair component in order to remain in compliance with social distancing guidelines.
How it works:
On Saturday, June 6th, choose your fitness event or distance to run/walk.
Once you do your event, take a picture.
Post to Facebook, Instagram or Twitter with the hashtag #2020WalkforWellness.
We ask for a minimum $20 donation to participate and a minimum of $40 to participate AND get a t-shirt (supplies are limited).
Donations of any other amounts are welcomed and listed as other tickets.
Share the event with your loved ones and they can make a donation to support you in your efforts!
Don't want to do a fitness event but want to support? Here are several other options
Make a donation of gatorade or chicken noodle soup that will help feed those dealing with cancer (can drop off in black and yellow bins on front porch of Myers Memorial Methodist Church at 301 S. New Hope Rd).
We will distribute T-shirts on June 6th 10am-12pm.
Walk for Wellness History
Hannah Black started this event 4 year ago to honor her granddaddy, the late Reverend Henry Justice, who died of lung cancer. So many of us have been personally affected by cancer, either our own diagnosis, a close friend or family member. Let's once again support our cancer fighters, admire our survivors and honor the taken through this event!
We thank you all in advance for your support!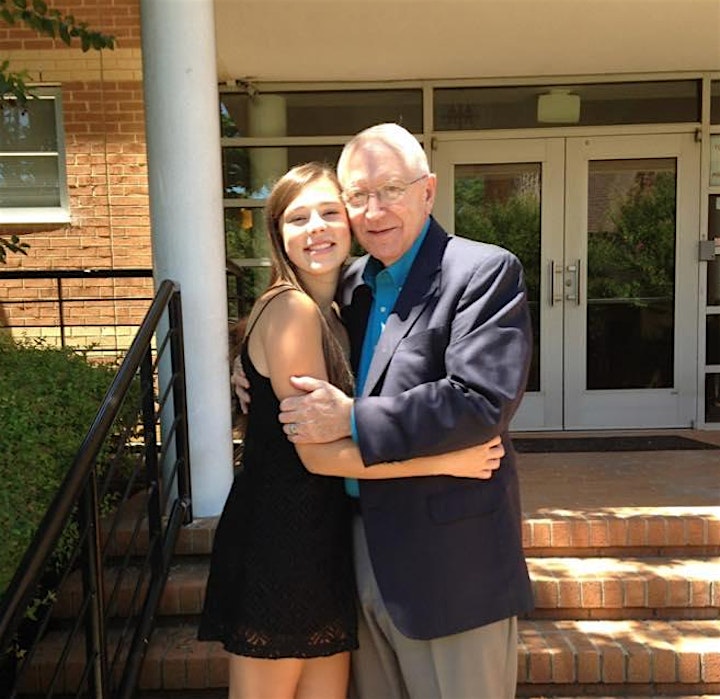 Hannah Black and her grandfather the late Reverend Henry A. Justice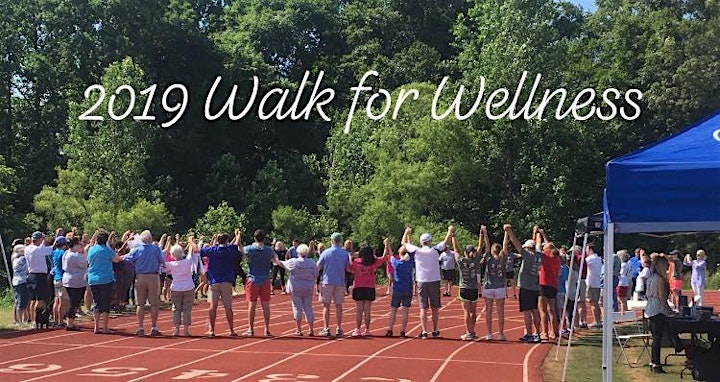 Cancer Survivor Ceremony held at last year's successful walk.