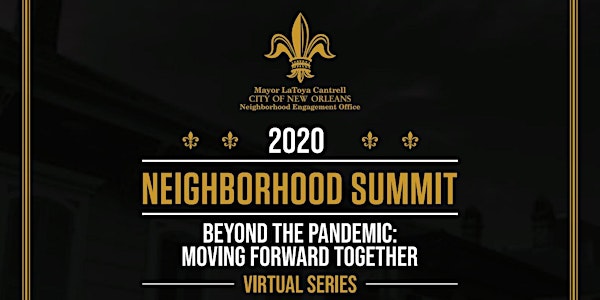 2020 Virtual Neighborhood Summit: Beyond the Pandemic Moving Forward
RSVP is open until Nov. 6th or until capacity is reached. Space is limited!
About this event
New Orleans is a city of Neighborhoods. The annual Neighborhood Summit celebrates the strength, history, and diversity of our city's neighborhoods, bringing together community leaders, non-profit agencies, and city government.
At the summit, neighborhood leaders and residents share information, develop new skills to bring home, and build relationships old and new.