About this Event
Special Thanks to Event Sponsor
Walk & Talk Friend Sponsors
Allegany Hearing & Balance
The Pharmacare Network
The Cumberland Scottish Rite Foundation
Faith, Hope & Images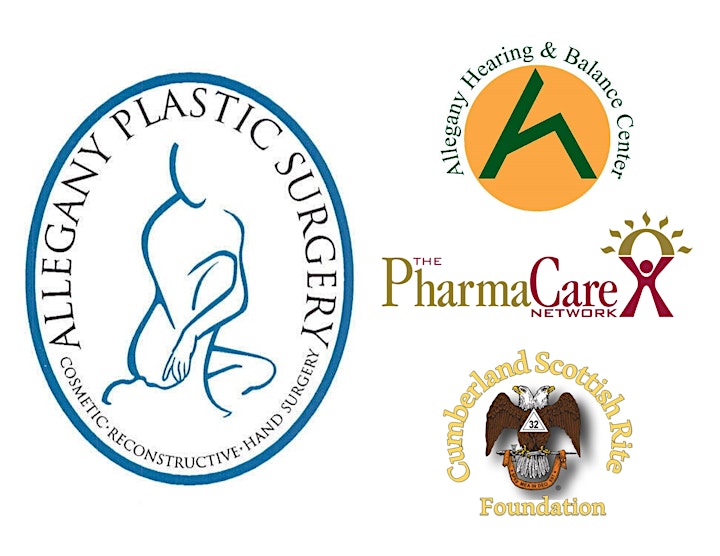 Kid Walk/Kid Talk is one of the largest annual fundraisers to help the Children's League provide FREE, professional evaluations concerning the orthopedic, orofacial, cerebral palsy, brace, speech/language and physical therapy needs of children in the Western Maryland region and to assist each child in meeting his/her full potential and their ultimate level of independence.
Due to the COVID-19 Pandemic, this year's event will be held virtually, with team members registering online and walking on any date they choose between September 19th and September 30th. T-Shirts will be distributed to individual "Walk With Me" participants, team members ,and sponsors September 16-18 from 9:00 am - 12:00 pm at the Allegany County Health Department.
Donations may be provided online during registration or by cash or check when you pick up your T-Shirt. Prizes will be awarded to the top 3 teams.
Individuals or Team Members who prefer to register and make their pledges by phone may contact The Children's League at 301-759-5200. To register online but pay by cash or check, enter the promo code "Check" during registration.
If you have any problems or questions regarding registration, call The League at 301-759-5200.