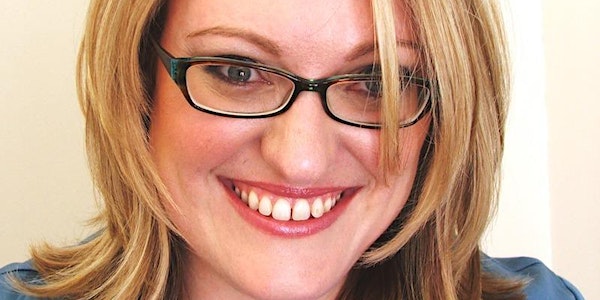 2020 Virtual Fall Family History Seminar with Sunny Morton
Sunny Morton is our guest speaker and will present four sessions. The Library and Archives of Michigan will present one session each.
Refund Policy
Contact the organizer to request a refund.
Eventbrite's fee is nonrefundable.
About this event
In partnership with the Archives of Michigan and the Library of Michigan, the Michigan Genealogical Council is proud to have Sunny Morton as our 2020 Virtual Fall Seminar keynote speaker on Saturday, November 14.
Due to the uncertainty of the COVID-19 pandemic, we are offering our seminar virtually this year. That means that you can participate in the sessions from the comfort of your home. No worries about driving, parking, lines at the restroom or at lunchtime.
Registration is required and includes all four sessions with Sunny Morton, one session with the Archives of Michigan, one session with Library of Michigan, and a downloadable syllabus.
Speaker, writer, blogger, and editor, Sunny Morton, speaks to genealogical communities throughout the world. Her work includes being a contributing editor at Family Tree Magazine and a National Genealogical Society award winning editor of Ohio Genealogy News. She is co-author of How to Find Your Family History in U.S. Church Records, author of Story of My Life: A Workbook for Preserving Your Legacy, and the quick reference guide, Genealogy Giants: Comparing the 4 Major Websites. Sunny is especially known for tracing U.S. ancestors expertise; comparing the industry's largest websites, and giving presentations on how to reconstruct and tell meaningful stories from the past.
All registrants will receive seminar log-in information and the syllabus link, via email, a few days before the event.
Schedule
9:00-9:15 am Welcome
9:15-10:15 am: Sunny Morton - Must-Use U.S. Record Collections You Might Not Know About on Ancestry.com, FamilySearch, FindMyPast and MyHeritage. Meet my favorite U.S. record collections on Ancestry.com, FamilySearch, FindMyPast and MyHeritage! Become acquainted with powerhouse collections that are easy to ignore but tough to beat for the genealogical gems they reveal: U.S. special census schedules; newspaper gems; city directories; genealogical periodical articles and more.
10:30-11:30 am Sunny Morton - Intro to U.S. Church Records: Why We Care Where Grandma Went to Church. U.S. church records of many denominations can reveal ancestors' vital events, family relationships, overseas birthplaces and other residences and religious lives. From the co-author of the acclaimed book How to Find Your Family History in U.S. Church Records, learn what these records may look like, how to identify an ancestral church, locate extant records and access them.
11:30 am -12:30 pm Kris Rzepczynski - Researching Your Family's History at Archives of Michigan. Learn what resources are available at the Archives of Michigan for family history research. Find out the policies and procedures for accessing these important Michigan documents
12:30-1:00 pm Lunch
1:00-2:00 pm Sunny Morton - Lies, Errors and Bias—Oh, My! Consider Your Sources. If your sources aren't reliable and strong, your family history "facts" and stories won't be, either. Learn to look critically at the sources that inform your research: the "what, who, when, and why." These criteria may indicate how much you can trust what individual sources say about your ancestors.
2:15-3:15 pm Sunny Morton - "They Survived the Johnstown Flood?!" How to Reconstruct Your Ancestors' Amazing Stories.   A heroic rescue, a love story and a 30-foot wall of water. That is just part of my ancestors' experience in the Great Johnstown Flood of 1889. Come learn how to reconstruct fascinating experiences from your own family history by combining clues from your family's knowledge, documents from genealogy websites, good historical research, and Googling to fill in the gaps. All while learning the riveting story of one of the worst disasters in U.S. history.
3:30-4:30 pm Matt Pacer, Library of Michigan - Research Collections at the Library of Michigan. The Library of Michigan has collections for family history research use. Find out what the library has to offer family history researchers and how to use them in your research.
4:30 pm Wrap up and thank yous
FAQs
Will handouts or a syllabus be available?
A link to the downloadable syllabus will be emailed to all attendees the week before the Fall Family History Event.
Can I update my registration information?
Yes.
Will presentations be available for later viewing?
No, the event will be available live, in real-time only.
How can I contact the organizer with any questions?
You may contact the Michigan Genealogical Council with any questions via email at seminar@mimgc.org.
Is it ok if the name on my registration doesn't match the person who attends?
Please advise us before the day of the event if another person will be using your registration. Use seminar@mimgc.org to contact us with this information.
What software is required to attend this webinar?
This is a webinar using the Zoom Webinar platform. For the best experience, use the Zoom viewer app
What do I need to attend?
A computer, tablet, or smartphone is needed to attend virtually. No camera or microphone is required of attendees who will be in view and listen mode. Questions will be handled via a Q&A and chat interface built into the Zoom viewing app.