About this Event
Mitch Albom, best selling author of The Five People You Meet in Heaven, will be with us on Wednesday, September 30 from 1:00-2:00 pm for our very first virtual event. Mitch will be talking about his new book Finding Chika, and how his encounter with a young orphan in Haiti changed his life and his understanding of what it means to be a family. This is a powerful message of hope and resilience – important lessons that can help us all to live our best lives. Michelle Kennedy from WXII will be our MC for the event. This event is free and open to all. Registration is required for the Zoom live event.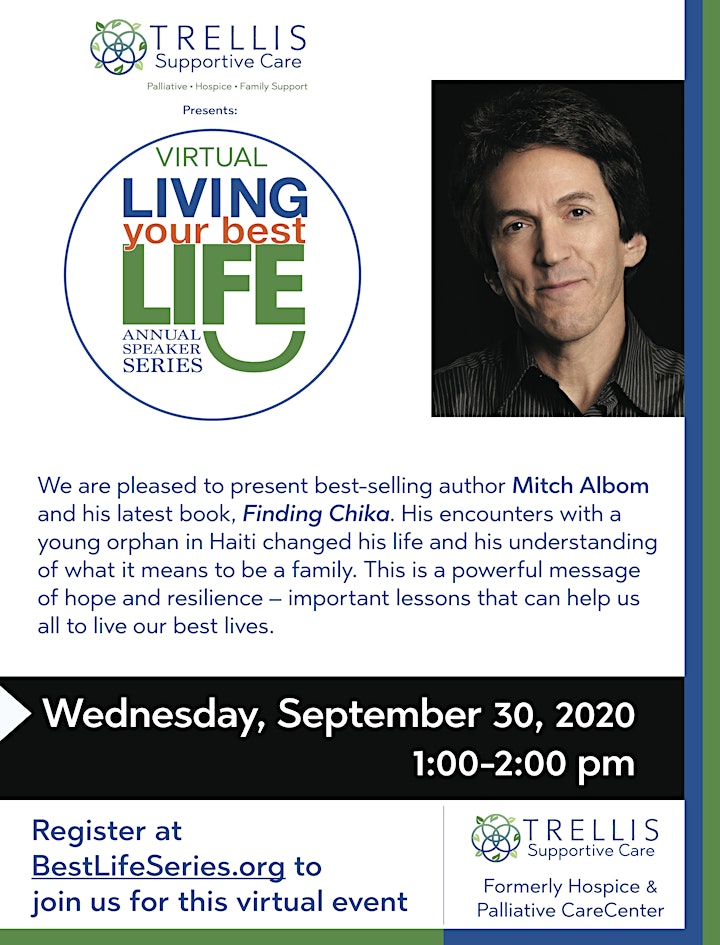 Become a sponsor today!
Click here for more information.