About this Event
Urban Sketchers Florida regional is announcing the 2020 Art Deco Weekend Sketchwalk event to take place in Miami Beach, Florida on the weekend of January 17th to the 19th, 2020.
Led by an enthusiastic USK Florida regional team and urban sketchers instructors of the know, our sketchers guests will be walking along rows of Art Deco architecture gems at the Historic District streets to capture in their sketchbooks the flavor and essence of the Art Deco era and the Retro Lifestyle of the 1920 - 1930s.
In the three-day program, the USk FL Regional team will lead five sketchwalks and eighth urban sketching demos. On the leading of the Art Deco Urban Sketchers event are volunteers from three Urban Sketchers Florida chapters; USk Miami, USk Orlando, and USk Tampa.
Our primary leading instructors are; James Richards, Thomas Thorspecken, Gaston McKenzie and Greg Bryla, together with instructors members of the FL USk chapters.
Find Sketchwalks schedule and Demos information HERE
The event is Free of charge to all participants. All skill levels are welcome. Registration is required.
Registration to the Art Deco Sketchwalks will begin on December 10th, 2019 @ http://artdecoweekend.com/events/ Stay tuned to our advanced announcement.
Interested urban sketchers wishing to guarantee their spot in any of the Art Deco 2020 Sketchwalks please sign up here or email us at uskorlando@gmail.com
Where to Stay: Suggested hotels accommodation in the Miami Beach, Historic district: http://artdecoweekend.com/the-festival/general-info/
It is the 43rd Art Deco Weekend annual festival run by the Miami Design Preservation League who invited Urban Sketchers into their official program. This upcoming year's theme is SHEROES: Women who made a difference. Celebrating a 100 years anniversary of Women's Suffrage.
It is also the exciting Art Deco and Retro lifestyle festivity of people, music, food and street entertainment, Jazz Age Stage, Suffragette's Parade, Health & Wellness programs, Lummus Park exhibition and other events that will add more stories to our sketchbooks! Including also is the sketching opportunity of the beautiful Atlantic beach line that its sands are kissing the first row of Art Deco buildings along South Beach strip.
This event is FREE. All drawing levels and skills are welcome.
Bring your sketchbook and sketching supplies of your choice. As this event is OUTDOORS be prepared with drinking water, portable chair/stool, and appropriate clothes for the weather.
More information about the 2020 ART DECO WEEKEND can be found here: http://artdecoweekend.com/
Urban Sketchers or associates who are seeking volunteering opportunity in this event are welcome to apply here: uskorlando@gmail.com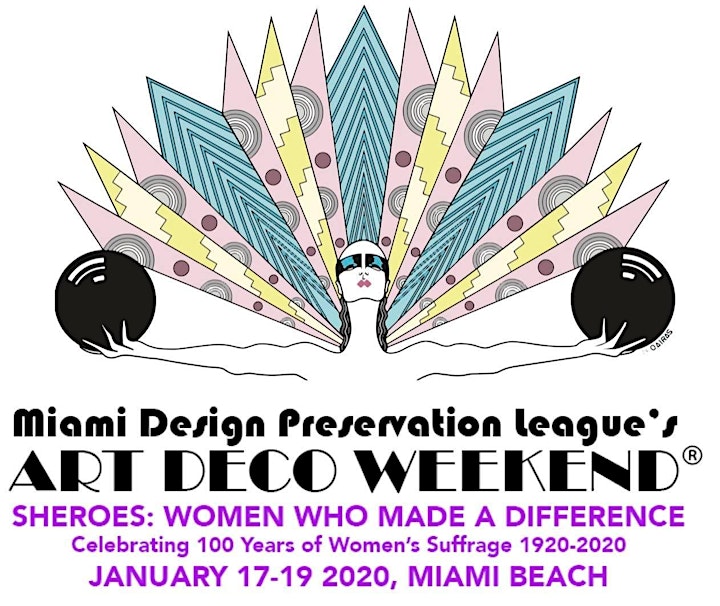 ART DECO WEEKEND is a signature event and a major part of MDPL's initiative to preserve, protect and promote historic preservation in the Art Deco District and greater Miami. This free Community Cultural Festival features a wide roster of innovative and family friendly events intended to promote and preserve Miami Beach's architectural and cultural heritage. #artdecoweekend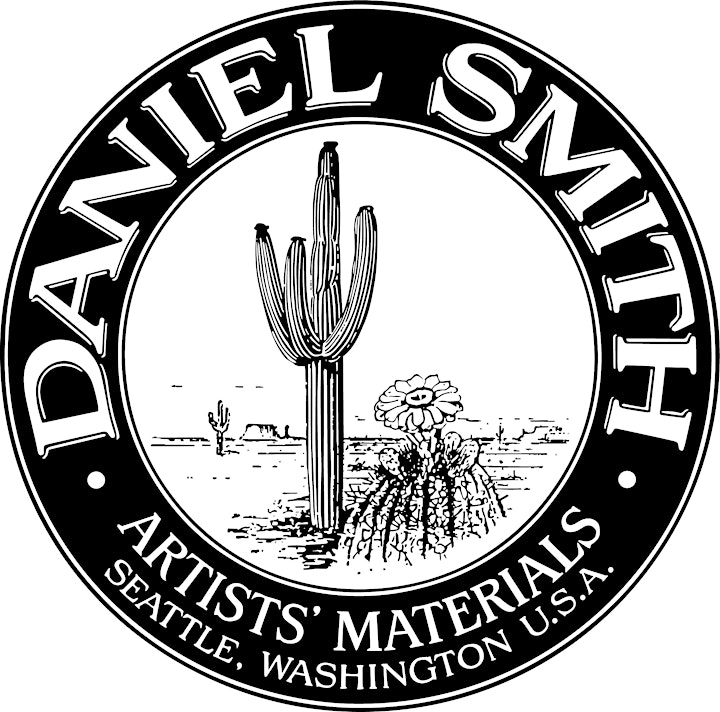 Daniel Smith Artists MaterialsDANIEL SMITH - Artist quality Watercolors and Oil paints made in Seattle, WA USA. "Our paint is important to us, because your art is important to you"