Location
Palm Beach Atlantic University
901 S Flagler Dr.
West Palm Beach, FL 33401
Description

Urban Stories Bike Tour
Guided waterfront bike tour explores West Palm Beach -what was, what is, what could be.
Thank you to our sponsor: The Downtown Development Authority of West Palm Beach
Thank you to our partner: Connect West Palm Beach
From the time of Henry Flagler's railroad to the current transit-oriented development, learn how West Palm Beach began and the challenges and opportunities of the future. This 90-minute bike tour includes 5 stops along 5 miles where participants enjoy stories about West Palm Beach history and development.
Participation is free, but space is limited to 30 participants. Please REGISTER to reserve your space today! Bring your own bike. Arrive early for a bike check. Children must be accompanied by a parent or guardian and please, wear a helmet.
Meet at Palm Beach Atlantic University--see further route details and FAQs below.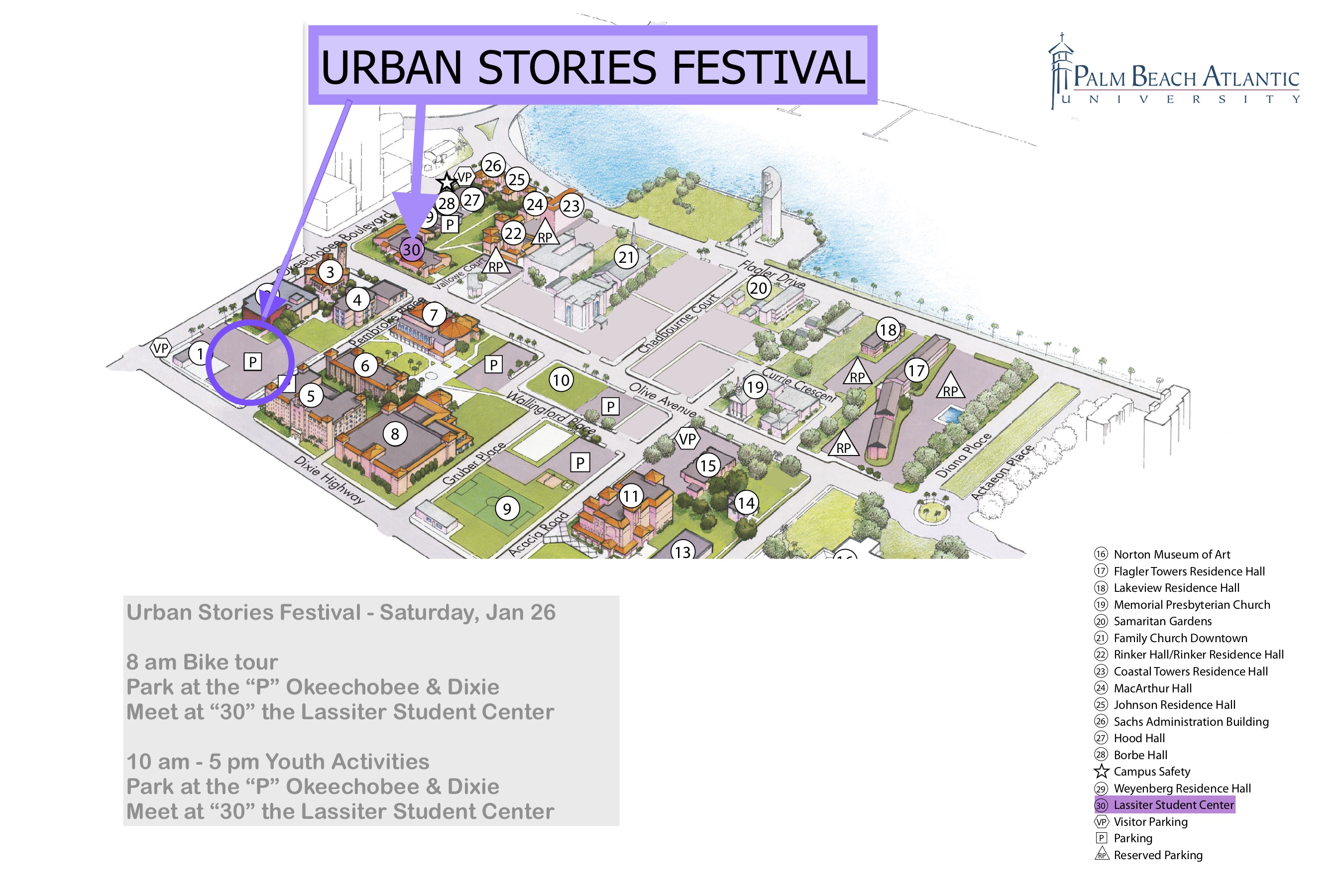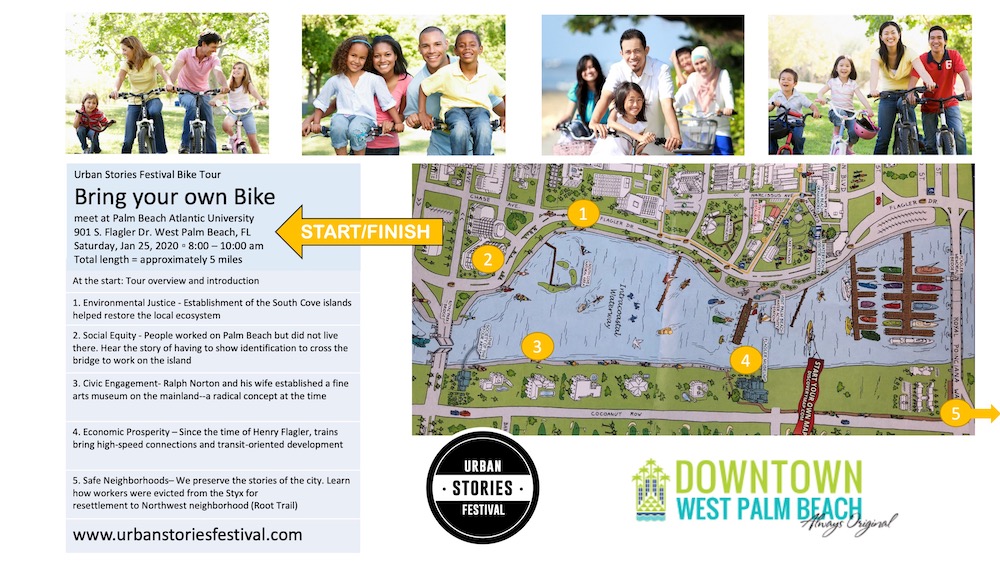 FAQs
Is this a family-friendly bike ride?
Yes! The pace is beginner-friendly.

Do you rent bikes?
Rentals are available at https://palmbeachbicycle.com/
Where do we meet? Where do we park?
Please see our map. Please park at the lot on the corner of Okeechobee and Dixie. Meeting point is on the PBA Campus on the green space near Lassiter Student Center on the corner of S. Olive Ave. (Diagonal from Einstein Bagels).
Where will we ride?
Our route will start and end at Palm Beach Atlantic University. Please see our route
What if there's bad weather?
Our rain date is Saturday, February 1.
More questions? Contact Serena