2020 University of Virginia Investing Conference (UVIC)
THE RISE OF ESG INVESTING: Leading industry practitioners discuss investing in a more responsible way.
About this event
The investment world is rapidly moving towards one in which individual and institutional investors alike seek to blend environmental, social, and governance (ESG) factors into traditional investment evaluations. How can we invest in a more responsible way, and in doing so, make a real, positive impact on society? This year, the University of Virginia Investing Conference (UVIC) focuses attention on the role of ESG investing. We will provide an array of diverse, well-reasoned ideas and views on this vitally important, yet challenging, topic. Program speakers will detail approaches and ideas for how investors might position themselves to invest across several ESG parameters, including conservation and protection of the environment, relationships with employees, suppliers, clients, and communities, and standards for company leadership, risk controls, and stakeholder rights.
The current program will include:
10AM-10:45AM
Keynote Speaker
Co-Chair, WRI Global Board of Directors
Co-Founder and Senior Partner, Generation Investment Management
10:45AM-11:45AM
Panel Discussion
Co-Founder and CEO, Cartica
Founder, ValueAct
Additional program details will be posted as they become available.
4PM-5PM
Final Round of the MBA Stock Pitch Competition
Each year, the students of Darden Capital Management host an MBA student stock pitch competition. A perennially popular event during our annual UVIC proceedings, we invite you to join us as the great investors of tomorrow pitch their best ideas to a panel of industry-leading investors.
We are profoundly grateful to our conference sponsors, Sands Capital and Makena Capital Management, for their partnership in delivering what promises to be an exciting program.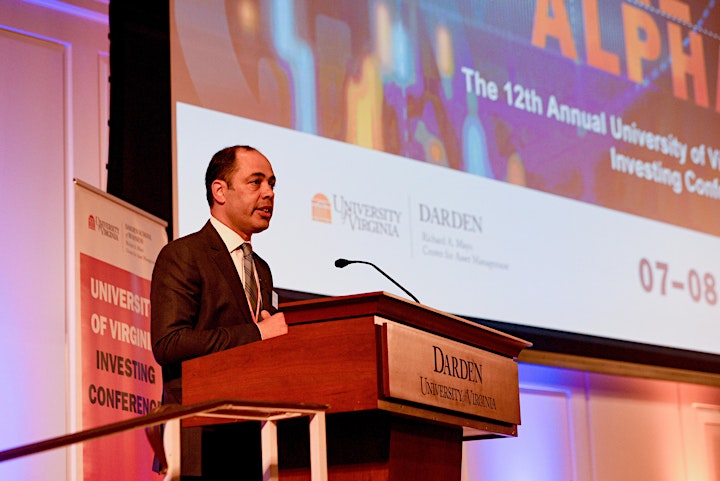 Organizer of 2020 University of Virginia Investing Conference (UVIC)
The Richard A. Mayo Center for Asset Management advances the study and practice of responsible asset management globally through developing and delivering world-class research, educational programs and activities, awards, and support for student clubs and Darden Capital Management.