Come join the Run & Walk to honor the sacrifice of firefighter Stephen Siller who laid down his life to save others on September 11, 2001
About this event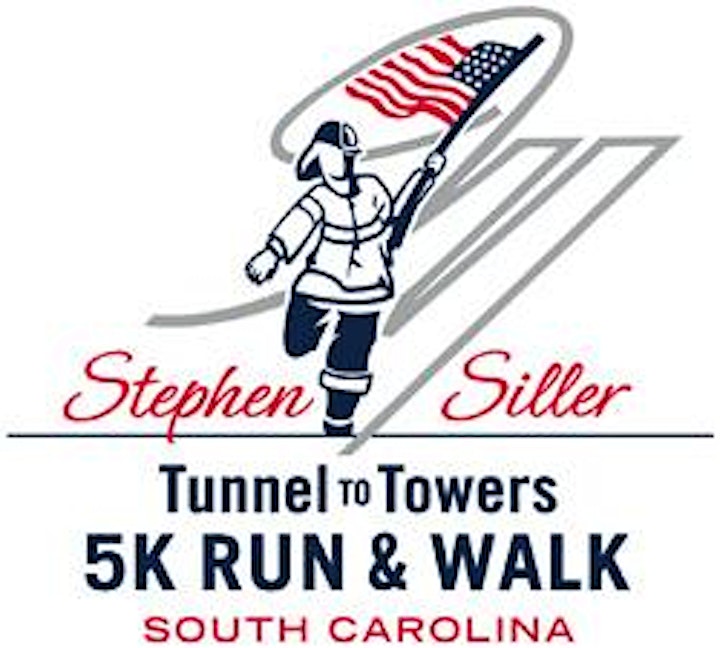 What is a Tunnel To Towers Run & Walk?
The Tunnel to Towers Run & Walk Series was created to honor the heroic life and death of Stephen Siller, a New York City firefighter (FDNY) who lost his life on September 11, 2001 after strapping on his gear and running through the Brooklyn Battery Tunnel to the Twin Towers. Honor all of those who lost their lives on September 11, 2001 and support our first responders and military who make extraordinary sacrifices in the line of duty! For more information on the Stephen Siller Tunnel to Towers Foundation please visit www.tunnel2towers.org.
How far is a Tunnel To Towers Run & Walk?
This is a 5K (3.1 miles). You are welcome to walk or run this event.

Can I get a timing chip?
TBD
Where can I pick up my packet?

TBD

Can I register the day of the run?
Yes. Registration will open at 7am on the day of the race at Fort Casey.
When does online registration close?
Online registration will close on Friday, September 18th.
Is there parking available?
Parking is available at Fort Casey State Park. All vehicles are required to have an Annual Discover Pass ($30) or a Daily Parking permit ($10).
Do I have to wear my bib number?
Yes, please display your bib on the front of your outermost garment. Those who run without a bib will be asked to leave the course and will not be allowed to finish.
I am a fast runner. Can I get a front line position?
Runners predicting a pace faster than 6 minute/mile will be seeded in the front corral (arrive early).
Will water be available?
Yes, a water station will be available along the route and there will be water available at the square.
What can you bring to the event? Can I run with a stroller, backpack, wheelchair, roller blades, bicycle, etc?
Strollers and wheelchairs are permitted. Firefighter turnout gear and military backpacks are also permitted. Please leave all personal items and valuables in your vehicle. All items should be stored securely at the owner's risk. Tunnel To Towers Foundation will not be responsible for the loss of any items.
Does my registration fee count towards my fundraising goal?
Your registration fee does not count toward the fundraising goal on Go Fund Me.
Can someone else pick up my packet for me?
Yes, they can. They must present a copy of your registration receipt. And don't forget to thank them!
Can I still donate to a team and/or individual after the start of the race?
Yes. Donations will be accepted for 6 weeks after the event.
How can my company/organization sponsor this event?
Please send all sponsorship correspondence to whidbeyisland@tunnel2towers.org with your contact information and someone will be in touch with you within 24 hours.
I would like to donate goods or services to this event. How do I do that?
You can contact us at whidbeyisland@tunnel2towers.org. We make every effort to keep costs down to allow us to give the most to the Tunnel to Towers Foundation in Stephen Siller's name. Your generosity will be greatly appreciated.
As a participant, can I fundraise/encourage others to donate?
Yes! Once you are registered, you will be given directions to start your own fundraising page and you will be able to accept donations online. Do you want to donate cash/money? We can help you with that. Contact us at whidbeyisland@tunnel2towers.org and we can walk you through the process or you can send donations directly to 2361 Hylan Blvd., Staten Island, NY 10306 Attn: Jennifer McGurk- please give us your information so we can add it to your fundraising page. It's easy!
Can I transfer my registration to another participant?
Yes. See information above OR contact us at whidbeyisland@tunnel2towers.org and we will manually change it in our system.
How can I volunteer?
It's simple! Click on the volunteer option above and enter your information to sign up. Thank you!
Do registrants get receipts?
When you register online you should automatically receive a receipt. If paying by credit card or check that is your receipt. If paying in cash, receipt upon request.
Is there a medical staff available on-site?
Yes, there will be an Emergency Medical Service team available on site. There is also radio communication available on the course to help communicate with the EMS.
Organizer of 2020 Tunnel to Towers 5K Run & Walk - Columbia, SC