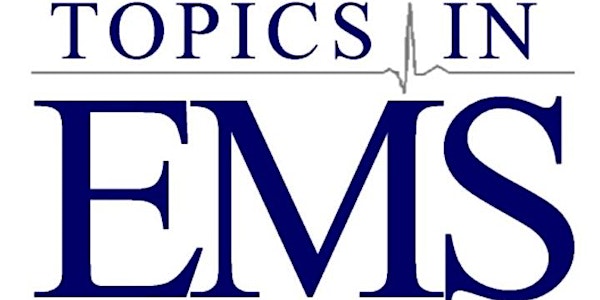 2020 Topics in EMS: Time Critical Calls - Medical Education Conference
When and where
Location
Country Inn & Suites by Radisson, Fergus Falls, MN 925 Western Avenue Fergus Falls, MN 56537
Description
Topics in EMS:Time Critical Calls is a medical education conference focused on time sensitive conditions that EMS and hospital emergency departments often encounter. Join us for our 9th Annual medical education conference featuring national experts and clinicians. Cardiac, Stroke, Trauma, Cardiac Arrest research and advancements and current medical education presentations.
2020 TIE Conference Keynote Presentations
Difficult Airway Management, VORTEX approach, & Simulation
Mojca Remskar Konia, MD, PhD, MACM - M Sim, University of Minnesota
Comprehensive Ventilation Strategies & Lab Values
Rick Erickson, NRP, FP-C, Creighton University
A Patient Story of Stroke Survival & Recovery
Al Benney, CP, NRP
State of the Science: Neuroendovascular Therapy
Dr. Kiron Thomas, Essentia Health - Fargo, ND
Explosive Materials Awareness for First Responders
John Adamek, St. Paul Police Department Bomb Squad

Pediatric Case Presentations and Calculations
Kari Pearce, RN, BSN, CEN, CPEN, TCRN - Hennepin County Medical Center
Cardiac Arrest: Treatment, Research, Innovations & Management
Dr. Marc Conterato, MD - Medical Director, North Ambulance, MN Resuscitation Consortium


"Finding Your Beat, the Rhythm of Life"

Tim Eggebraaten - "Off Duty Chief"
Tim will talk (and sing) about keeping the harmony in our lives and finding that balance so that we can truly be successful in all aspects of our lives. Tim has spent many years performing as a one-man-band and will use the power of music during his presentation to inspire and move the audience. He is a sought after National speaker and gifted storyteller with a powerful and witty perspective on balance, growth, leadership and life.
We Thank our Conference Sponsors, Supporters, and Vendors who continue to make this conference possible!
Sudden Cardiac Arrest Survivor Summit
SCA survivors are conducted their meetings concurrent with our conference again this year. Participants are invited to attend any of their education presentations or discussions to learn more about their advocacy and efforts Saving Lives!

Invited organizations include: Sudden Cardiac Arrest Association, Sudden Cardiac Arrest Foundation, Parent HeartWatch, Midwest Survivors Network, American Heart Association, Take Heart America, and Survivors & Advocates.