Description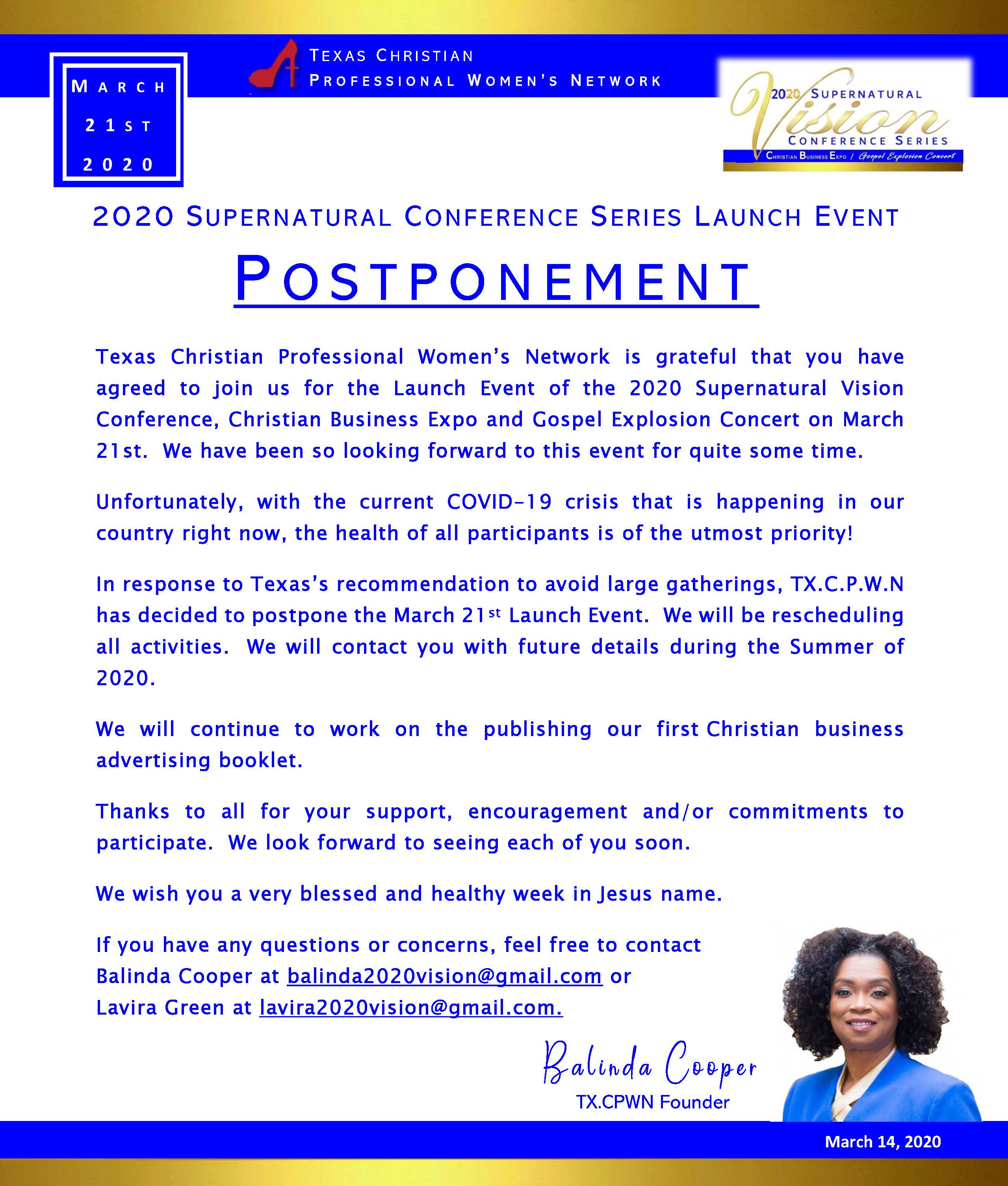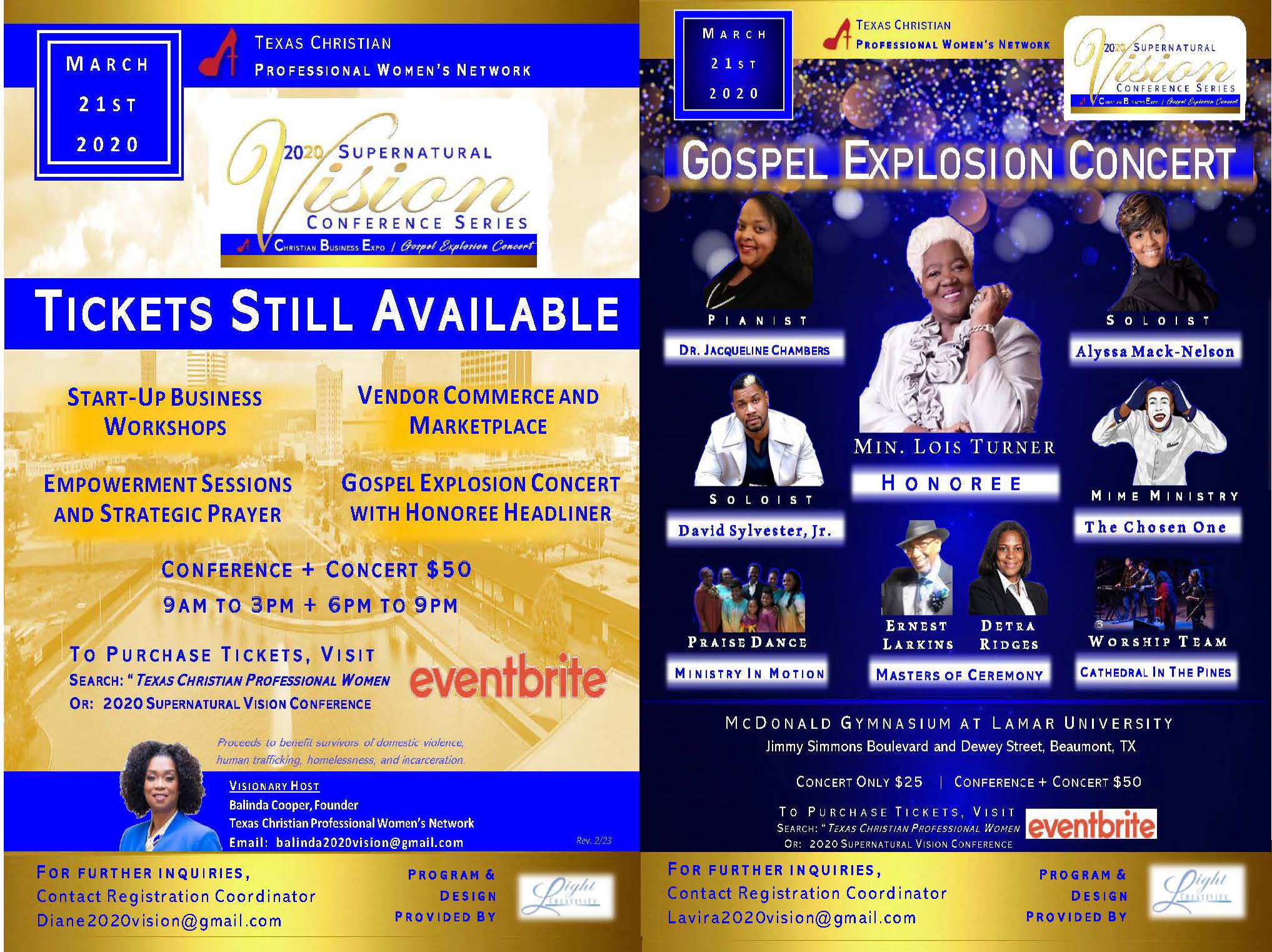 ---
Be sure to LIKE our Facebook Event Page for information and updates:
FOR MORE INFORMATION CONTACT:
Vendor Coordinator, Thira Simon @ thira2020vision@gmail.com
Concert Coordinator, Lavira Green @ lavira2020vision@gmail.com
Registration Coordinator, Diane Fontenot @ diane2020vision@gmail.com
For Sponsorship, Balinda Cooper @ balinda2020vision@gmail.com
TEXAS CHRISTIAN PROFESSIONAL WOMEN NETWORK TX.CPWN is a non-profit 501c3 organization, based on Beaumont, TX, established to provide spiritual leadership development and phenomenal community service. We provide for women who have experienced domestic violence, trafficking, incarceration, and homelessness as a way to reintegration and establish a path to employment and successful future. "
2020 SUPERNATURAL VISION CONFERENCE SERIES will be an on-going program to provide a safe space for aspiring entrepreneurs to explore their visions for start-up businesses through forums that provided detailed steps and pathways to start their own businesses and non-profit organizations.
CHRISTIAN BUSINESS EXPO is the Launch Event to the Conference Series. This Conference and Concert is a fundraiser to support our God-ordained vision. The conference offers workshops, sharing steps toward start-up of business and non-profit organizations. A commerce section will allow registrants to network with established small business representatives and allow vendors the opportunity to grow their business through sales and potential customer contacts.
GOSPEL EXPLOSON CONCERT, as a part of the 2020 Supernatural Conference Series, the Gospel Explosion Concert will be the celebration after the launch event conference. The Conference Series will include a series of Talent Showcases that will accompany the programs periodic Mini Conferences. The Talent Showcases will bring together performers and creative artists from the Beaumont area.