StartOut Presents LGBTQ+ Startups Demo Day in partnership with AWS and SVB






Brad Steele (he/him)

Amazon Web Services Judge

T. Wolf Starr (he/him)

The Pride Fund Judge

Alexis Alston (she/her)

Lightship Capital Judge

Shila N. Burney (she/her)

ZANE Venture Fund Demo Day Host
About this event
Join StartOut entrepreneurs as they present their solutions at StartOut Demo Day, generously sponsored by AWS and SVB. This year's virtual Demo Day is an opportunity for the most innovative LGBTQ startups from the StartOut community to demonstrate their product, discuss their go-to-market strategy and pitch for future fundraising rounds in front of a panel of angel investors, venture capitalists and brands. Join us for an evening of discussion among some of the brightest entrepreneurs and investors in our community.
Schedule
5:00: Welcome and Judge Introductions
5:15: Pitches Begin
6:30: Winners Announced
Shila Nieves Burney (she/her) has spent a 20+ year professional career working closely with leading organizations and exceptional talents to create solutions that address disparities through investment in human capital. Her super-power is connecting! After spending a year sourcing investors for a startup that culminated in a $5M term sheet, mentoring and advising founders of color, Shila was able to see first hand challenges diverse entrepreneurs face getting access to capital and the resources they needed to grow and scale their companies. She founded ZANE Venture Fund, a seed fund that would invest in underrepresented founders with the goal of closing the funding gap and generating high returns for investors, and Zane Access which provides early-stage companies led by diverse teams access to cross-functional experts, resources, best practices and customized content critical to accelerating growth. Zane Access recently launched the Pre-Capital program, a program designed to support founders in becoming capital ready.
After years of pursuing a diverse set of entrepreneurial ventures, Wolf (he/him) is now focused on connecting resources to meet needs within the entrepreneurial community. As the CEO of Atlas Partners and founder of the Pride Fund Wolf's immediate areas of concentration are equalizing opportunities within the venture ecosystem, fostering strategic partnerships, and generating cultural impact through investments and the arts.
Alexis Alston (she/her) is a Senior Associate and first hire at Lightship Capital where she leads the investment team. Lightship is an early stage VC fund focused on investing in overlooked founders outside of Silicon Valley. She specializes in investing in early stage CPG, Healthtech, and AI deals. In addition, she provides portfolio management support for the Hillman Accelerator, the first accelerator in the Midwest focused on underrepresented founders. Her highlighted deals include Haute Hijab, Undock, Allergy Amulet, Proov, and many others. Previously Alexis was a member of the investment team at Advantage Capital Partners. Advantage is an impact investing firm with over $2Bn AUM based in New Orleans, with satellite offices around the country. The firm specialized in investing in historically underserved communities. There, Alexis sourced new opportunities, provided due diligence support, and managed portfolio companies. Born to a low income family in Baltimore, Maryland, she arose from poverty to become a first generation graduate of Brown University. There she studied Business with a minor in Chemistry, and ran a healthcare education non-profit, SHAPE, focused on serving Providence's underserved youth that reached over 1000 students annually. Today, she serves on the board of the Special Needs Support Center, an organization designed to provide advocacy and resources throughout New England to families with children with special needs. Alexis is passionate about mentoring start-ups and increasing diversity and inclusion across VC and PE. She is a mentor for the Brown University Venture Prize start up competition, the Envision Accelerator, and Diversity VC. She is a member of BLCKVC, and is an HBCU 31 under 31 Rising Stars in Venture Capital honoree. Most recently, she was appointed to an advisory role with the Target Accelerator's Entrepreneurial Advisory Council, where she is motivated to get more brands led by BIPOC founders on shelf at Target.
Brad Steele (he/him) is the Director of the AWS Startup Business Development team, a global business unit responsible for building and executing on a strategy for ensuring broad adoption of AWS amongst the world's technology startups. Prior to joining AWS in 2011, Steele spent 18 years in the venture finance industry. Steele was a Senior Vice President and Managing Director at several specialty finance funds and banks, including Imperial/Comerica Bank, Square 1 Bank, where he was a founding member of the bank's senior leadership team, and MMV Financial, providing venture debt and equity to early and expansion-stage technology startups. During his career in the venture finance industry, Steele provided over $350,000,000 in seed, expansion and growth capital to over 250 startups across the U.S. Steele is also an LP and advisor to multiple venture capital seed funds. Steele holds a BA from Gettysburg College in Pennsylvania and an MBA from The George Washington University in Washington, D.C.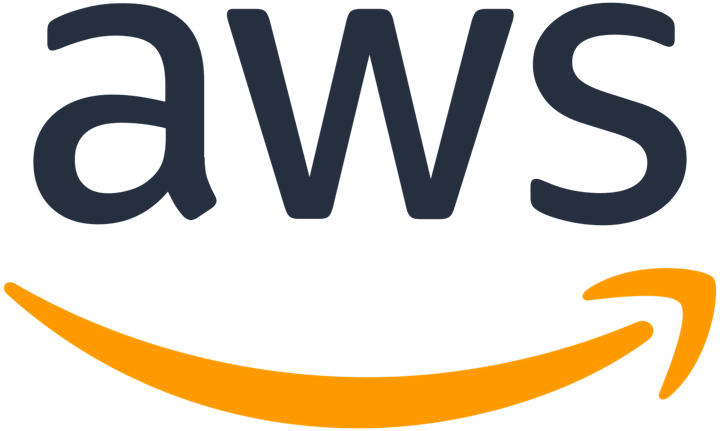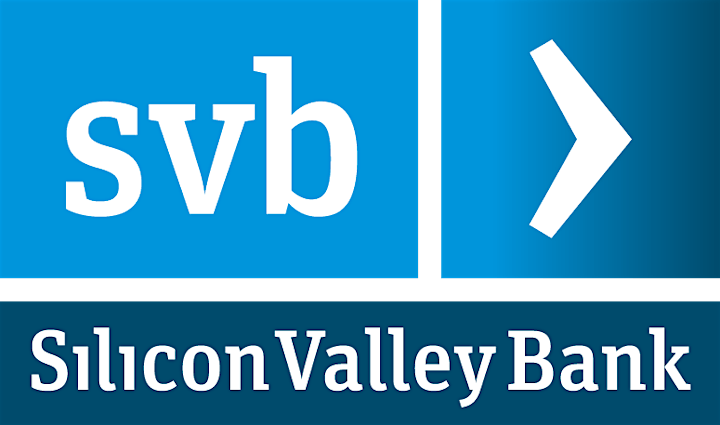 About AWS
For almost 13 years, Amazon Web Services has been the world's most comprehensive and broadly adopted cloud platform. AWS offers over 165 fully featured services for compute, storage, databases, networking, analytics, robotics, machine learning and artificial intelligence (AI), Internet of Things (IoT), mobile, security, hybrid, virtual and augmented reality (VR and AR), media, and application development, deployment, and management from 60 Availability Zones (AZs) within 20 geographic regions, spanning the U.S., Australia, Brazil, Canada, China, France, Germany, India, Ireland, Japan, Korea, Singapore, Sweden, and the UK. Millions of customers including the fastest-growing startups, largest enterprises, and leading government agencies—trust AWS to power their infrastructure, become more agile, and lower costs. To learn more about AWS, visit aws.amazon.com.
About SVB Financial Group
For 35 years, SVB Financial Goup (NASDAQ: SIVB) and its subsidiaries have helped innovative companies and their investors move bold ideas forward, fast. SVB Financial Group's businesses, including Silicon Valley Bank, offer commercial, investment and private banking, asset management, private wealth management, brokerage and investment services and funds management services to companies in the technology, life science and healthcare, private equity and venture capital, and premium wine industries. Headquartered in Santa Clara, California, SVB Financial Group operates in centers of innovation around the world. Learn more at www.svb.com.
About StartOut
StartOut is a national 501(c)(3) nonprofit organization dedicated to fostering and developing entrepreneurship in the LGBT community. With over 60 annual events and a network of 15,000 strong nationwide, StartOut connects the entrepreneurial ecosystem, educates entrepreneurs on issues surrounding the business lifecycle and inspires the LGBT community by profiling out and successful founders. StartOut currently has chapters in San Francisco, New York, Austin, Boston, Chicago, Los Angeles, with Denver, Seattle, and many more on in development. Join today to grow your network – accelerate your business – empower yourself and the LGBTQ Community. Visit www.startout.org and learn more.
Organizer of 2020 StartOut Demo Day
StartOut, a national 501(c)(3) non-profit organization, is the largest national organization to support LGBTQ entrepreneurs with 18,000+ members nationwide. Its mission is to increase the number, diversity, and impact of LGBTQ entrepreneurs and amplify their stories to drive the economic empowerment of the community. StartOut helps aspiring LGBTQ entrepreneurs start new companies; supports current entrepreneurs as they grow and expand their existing businesses; and engages successful entrepreneurs as role models and mentors, on its online portal and through targeted events nationwide.
Visit www.startout.org and follow @StartOut to learn more.