Description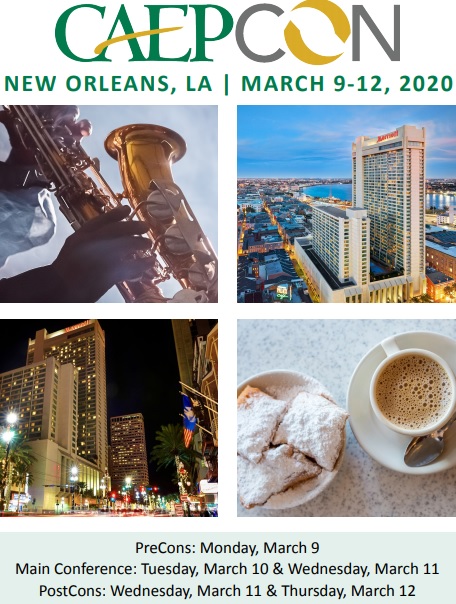 ###
About CAEPCon
Twice a year, the educator preparation profession gathers at the CAEP Conference (CAEPCon) to advance equity and excellence in educator preparation and support continuous improvement to strengthen P-12 student learning. CAEPCon provides the field with a unique opportunity to interact directly with CAEP staff, as well as peers to develop a better understanding of the CAEP accreditation process and CAEP Standards. Sessions focus on important topics such as quality assessments, data literacy, diverse clinical practices, demonstrating program impact, developing a quality assurance system, and more. CAEP looks forward to having you join us for our Spring 2020 CAEPCon event in New Orleans, Louisiana!
Main Conference Programming
CAEPCon gives educator preparation providers (EPPs) the chance to share innovative ideas, continuous improvement experiences, transformational practice, and evidence-supported successes with other EPPs. Educator preparation providers have an opportunity to network and share best practices, while gaining new ideas. To this end, CAEP works to provide attendees with multiple perspectives at each presentation. At any given session, presenters may be CAEP staff, board members, accreditation Councilors, site visitors, and/or members of EPPs with accreditation process experience.
Conference Registration Costs
$650 Online registration, open until February 21, 2020

Optional, PreCon Sessions are included with your registration at no additional charge.

$700 Onsite Registration

$200 PostCon Workshops ($225 Onsite Registration for PostCon Workshops)

Conference Hotel
New Orleans Marriott | 555 Canal Street | New Orleans, LA 70130
Reservations by Phone: 1-888-364-1200
Book Your Hotel by February 16, 2020 to secure conference rate.
(CAEPCon attendee rate = $199/night; single or double)


Looking for More CAEPCon Details?
Click Here for More CAEPCon Information