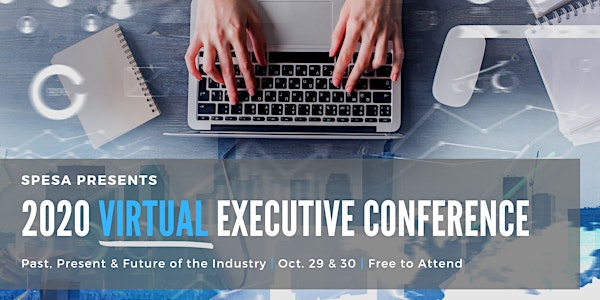 2020 SPESA Virtual Executive Conference
Join SPESA for a virtual exploration of the past, present, and future of the sewn products industry!
About this event
In very 2020 fashion, SPESA is hosting a virtual Executive Conference for its members and the sewn products industry at large October 29-30.
The 2020 conference will focus on the Past, Present, and Future of the Sewn Products Industry, which seems appropriate as SPESA celebrates its 30th anniversary and we all look toward a new future post-pandemic.
The conference will feature a total of four hours of education spread across two days, with a few fun surprises sprinkled throughout. As always, the conference is open to not only SPESA members, but to anyone interested in learning more about the current issues, trends, and policies impacting the global sewn products industry.And, as always, the conference will feature a combination of speakers, panel discussions, and industry case studies to provide an opportunity for attendees to both learn and engage. While our speakers are experts in their fields, no one has all the answers and thus this conference aims to build communication among both speakers and attendees to address the issues facing our industry and find solutions together.
This year's key topics will be technology, exploring how it comes into play during manufacturing, within product, and at retail, and supply chains, looking at how they have changed in the last year and what to expect moving forward. We will also discuss the global economic outlook moving into 2021 and beyond, and the potential ramifications of the upcoming U.S. elections.
The agenda is available at https://spesa.org/events/2020vec.