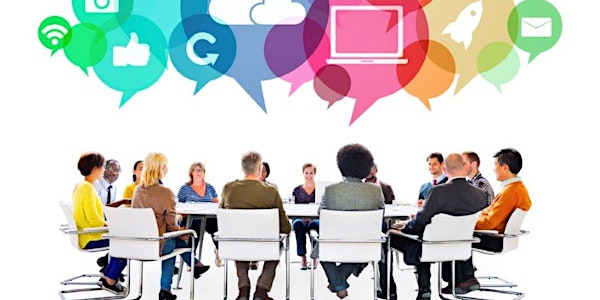 2020 South Bend–Elkhart Thought Leadership Conference: Building a Connected Culture
When and where
Location
Lerner Theater; IUSB Elkhart Center; and Elkhart Chamber of Commerce 410 South Main Street Elkhart, IN 46516
Description
Visit this page to view conference website: Elkhart Culture Series

---
Elkhart Community Schools will host Culture Series:Thought Leadership Conference on World Day for Cultural Diversity and Dialogue. Event activities target education, business, and community leaders and will occur on Tuesday, May 21, 2019 at the Lerner Theater, IUSB Elkhart, and Elkhart Chamber of Commerce in downtown Elkhart, Indiana.
---
The Culture Series: Thought Leadership Conference is where business, education, and community leaders intersect to BUILD A CONNECTED CULTURE. Attendees design their professional learning experience—focusing on four key themes: educational leadership, organizational culture, economic development & global business intelligence and innovation.
---
Thought Leadership Conference targets leaders who engage people through collective intelligence. Leaders face various demographic shifts that demand college-career ready performers and agile, innovative workplaces. Today's thought leaders must join forces to attract and retain talent, create inclusive communities, and improve economic development opportunities. These are high-stake matters, and the schoolhouse is major economic driver in the community and strong indicator of where people choose to live, work, and play (McKinsey, 2018).
---
Who should attend the conference?
School administrators, business leaders, teacher leaders, clergy, non-profit service groups, community development authorities, and human resource professionals will be able to capture trends and apply strategies to grow professionally, motivate others, and contribute to building a connected culture by attending this conference.
---
Enjoy an agenda that balances your time for educational content, visits to exhibitors, meals, and rest.
American Sign Language services will be provided at general sessions.
All attendees will receive a general admission ticket to attend the evening session at the Lerner with Dr. Pinkett.
Tessa R. Sutton (Organizer)

David Bird

Nathan Boyd

Thresette Briggs

Phil D'Amico

Rev. Amy Kulesza DeBeck

Executive Director

Darlene von Behren, Ed.D.

Ryan Donlan, Ed.D.

Anthony England

Krista Hennings

Marian Hodges

Alex Holtz

Eric Ivory

Levon Johnson

Gilberto Perez, Jr.

Seth Maust

General Session: Hayley Boling, MBA

Melannie Denise Cunningham, MBA

Wesley Molyneaux

General Session: Marina Hadjioannou Waters, JD, MPH

Kerry Mullet

Constance Peterson-Miller

Rose Jackson Buckley , Ph.D.

Jay Brockman, Ph.D.

Cesar Dagli, Ph.D.

Stephen Gruenert, Ph.D.

Lakendra Hardware, Ph.D.

General Session: Melinda Higginson, Ph.D.

Plez Lovelady, Ph.D.

Leni Marshall, Ph.D.

Dawn McGrath, Ph.D.

The Lerner - 7 PM Keynote: Randal Pinkett, Ph.D.

Kate Thomas, Ph.D.

John Pinter

Valerie Priller

Carl Rust

Nicole Serge

Imam Mohammed Sirajuddin

Chris Stager

Sarita Stevens

Taj Suleyman

Matthew Werbiansky

Tara White