Join us to celebrate online with the graduates of our 2020 Impact Accelerator!
About this event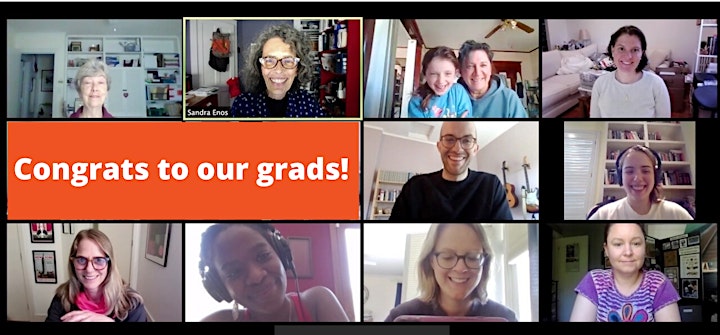 When it comes to social entrepreneurship, Rhode Island shines. And one of the advantages of living in our small state is the opportunity to connect quickly with people doing great new things. We are thrilled to share that opportunity with you on Thursday, June 11, as a new cohort of creative, passionate, innovative social entrepreneurs graduates from the 2020 SEG Impact Accelerator!
Our Accelerator participants have been meeting remotely for their entire 12-week program, learning new business skills and supporting one another as the COVID-19 pandemic upended all our lives. They will be launching their ventures into a new economy and a new world. Whatever comes, they'll be ready for it.
Come watch them pitch their ventures! You'll be the first to hear about local initiatives that are happening right now in STEAM learning and environmental literacy, in community building and support for women, for grandparents raising grandchildren, and for elders seeking wisdom. You'll hear about advances in plant-based natural hair care, better metrics for nonprofits, inventive activity kits for caregivers of loved ones with dementia, and social impact gift boxes you can send to all your friends.
You are invited to meet the entrepreneurs behind these social ventures. We are hosting a festive Zoom event where you can help celebrate their accomplishments and get a sneak peek at startup social impact entrepreneurship at its best.
What to expect:
6:00-6:15PM: Gathering, signing in, and welcome greeting from Kelly Ramirez, CEO of SEG
6:15-6:45PM: Watch the 2020 grads pitch their social ventures
6:45-7:00PM: Comments, feedback, and celebratory remarks via Zoom chat are encouraged!
Learn all about the graduating ventures here.