2020 Sarasota Jazz Festival - Friday Main Stage Concert
Description
The Sarasota Jazz Club's 40th Annual Festival
Friday Evening Main Stage Concert
Ken Peplowski Music Director
Featuring Vocalist Clairdee
Houston Person, Terell Stafford ,Alejandro Arenas, Mark Feinman, John O'Leary
RESERVE SEATS IN THE SECTION OF THE AUDITORIUM THAT YOU WANT!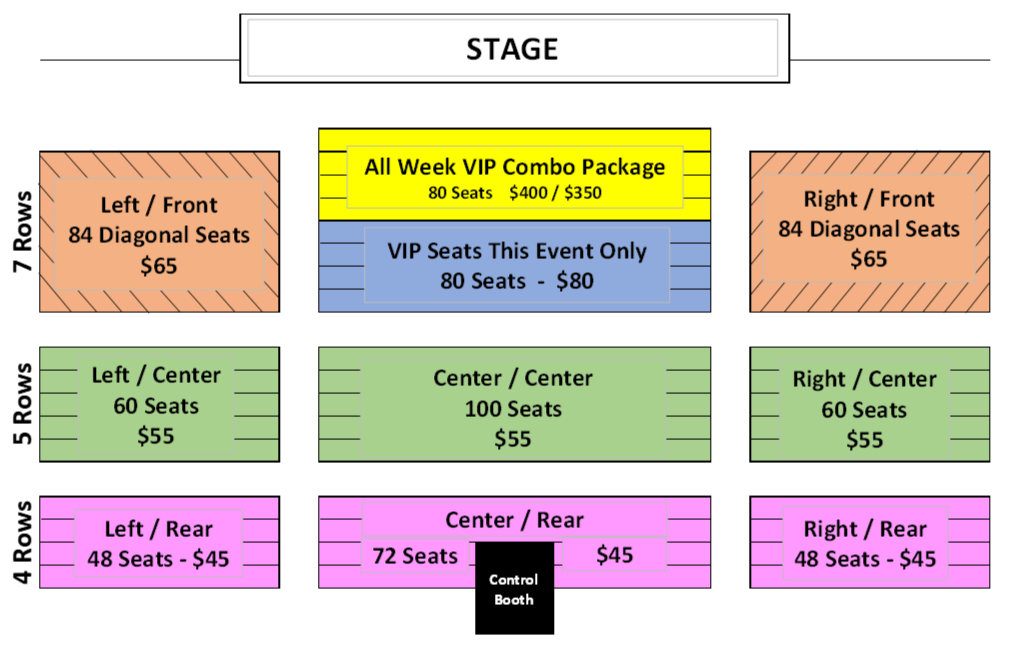 Tickets Are Availabe In 10 Sections For This Event, Plus "The ALL WEEK VIP Combo Package" Section.
You Reserve Seats In A Specific Section When You Make Your Purchase.
You Will Be Guaranteed A Seat(s) In That Section, But Not A Specific Seat.

Click Here If You Want More Information On The ALL Week VIP Combo Ticket Package

Each Area Has A Limited Number Of Seats Sold At The Price Indicated on the Chart Above.
Prices listed are for Non Jazz Club Members. Members will recived a $10 Discount when they use their Member Code. Start Your Purchase by clicking the GREEN "Tickets" Button Above.
If purchasing a Discounted Member Ticket, Click the BLUE "Enter Promo code" near the top of the new page and enter your Member Code in the BLUE BOX that appears. Each Member ticket must be purchased individually form all other purchases.
STUDENT TICKETS in the LEFT / REAR SECTION are available exclusively to Middle School, High School and Full Time College Students. High School and College Students must show school identification to enter the event. These tickets are NOT available to students enrolled in part-time adult continuing education programs. No other discounts apply to Student Tickets.
ONLINE TICKET SALES FOR THIS EVENT END WEDNESDAY MARCH 11 AT 11:30 PM
TICKETS PURCHASED ON THE DAY OF THE EVENT WILL COST $10 MORE THAN LISTED HERE (PLUS PROCESSING FEES). DAY OF THE EVENT TICKETS WILL ONLY BE AVAILABLE AT THE MUNICIPAL AUDITORIUM STARTING AT 1 PM.
Buy Early for the Best Prices and to get the Seats You Want!