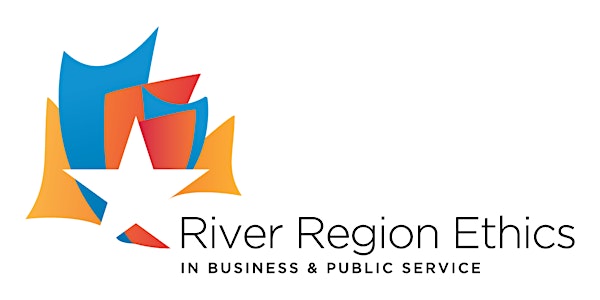 2020 River Region Ethics in Business & Public Service Virtual Awards Event
Sales Have Ended
Ticket sales have ended
Thank you for your interest in the 2020 River Region Ethics in Business & Public Service Awards. Please visit www.riverregionethics.com for more information.
The 2020 River Region Ethics in Business and Public Service Virtual Awards
About this event
River Region Ethics in Business (RREB), along with the Samaritan Counseling Center, Inc., will present community volunteer Nan Hobbs Barganier with its prestigious Maury D. Smith Award for Excellence in Professional Ethics at its annual awards event on Thursday, October 8, 2020, at 12:30pm.
Due to COVID-19 restrictions, seating at this year's luncheon will be limited to finalists, their guests, and sponsors. The awards portion of the event will be live-streamed and will begin at 12:30. You may purchase a ticket to receive a link to the live-steaming of the event.
Finalists have been named for the 2020 River Region Ethics in Business and Public Service Awards. The recipients will be named at the October 8, 2020 awards event.
The following have been named (in alphabetical order) as finalists in their categories:
Non-Profit: Council on Substance Abuse-NCADD, Girl Scouts of Southern Alabama, and That's My Child
Small Business: Gardner's Carpets, New Hope Academy, and State Farm Insurance—Willie Durham, Agent.
Medium Business:  East Taylor Dental, Health Star Clinic, and United Heating and Air.
Large Business: Foshee Management Company, International Paper Company, and PT Solutions.
RREB began receiving nominations from the public in December 2019 for this year's finalists. Earlier this year, the program worked in collaboration with Auburn University at Montgomery's (AUM) College of Business and College of Liberal Arts and Social Sciences Department of Public Administration to interview and conduct research on all nominees. AUM business and public administration graduate students researched the ethics policies and practices of each nominee. An independent selection committee made up of community leaders then reviewed the academic reports and designated the finalists for each category, then chose the recipients.
The purpose of the program is to bring the importance of business and public service ethics to the forefront of communities throughout the River Region and to honor those individuals and companies that practice and believe in good ethics. It is hoped that businesses and agencies throughout the community will aspire to be considered for this award. For more information about The River Region Ethics in Business and Public Service Awards, visit www.riverregionethics.com.
The RREB event is the Center's major fundraiser and is grateful for its sponsors who make the event possible.
2020 River Region Ethics in Business and Public Service Awards Sponsors
Lead Sponsors:
Sally Smith Legg : Donation in Memory of Maury and Cile Smith
Community Sponsors:
Alfa Insurance Company
Blue Cross Blue Shield of Alabama
Capell & Howard, P.C.
CAPTRUST
Dixie Electric, Plumbing and Air
Guardian Credit Union
Hans Heating and Air
Hyundai Motor Manufacturing Alabama
Jim Wilson & Associates, LLC
ServisFirst Bank
TrustMark
Billy and Pat Williamson
Supporting Sponsors:
Aronov Realty
Baptist Health
Beasley Allen
Chappy's Deli/Coca Cola
CSX Railroads
CTE Outdoor Equipment
Foshee Residential Management Company
Goodwyn, Mills and Cawood, Inc.
Gordy-Mead-Britton Foundation
Harmon Dennis Bradshaw, Inc.
Jackson Thornton
McConnell Honda
Moore Company
Paragon Construction
Starke Agency, Inc.
The Locker Room
Thompson Insurance, Inc.
Valley National Bank
Warren Averett
Friends of Samaritan:
Alabama Power
Dr. Stephen Davidson
Long Lewis Foundation
Dr. and Mrs. Duncan McRae
Merrill Lynch
Dr. and Mrs. John Moorehouse