About this Event
CALLING ALL OAHU TEENS - Interested in art, using art for social change, activism, social justice, or meeting other, like-minded teens?
Honolulu Theatre for Youth and The Sex Abuse Treatment Center invite you to the 2020 Rally for [respect]™ on Monday, January 20 from 1-5 PM. Join us to celebrate Dr. King through art for social change and learning about healthy, respectful relationships! Let's build a culture of [respect]™ in Hawai'i!
EVENT SCHEDULE
Monday, January 20 (MLK Day Holiday)
12:30 - 1 PM: Check-In & Workshop Registration
1 PM: Welcome
1:30 PM: Art-Based Workshops
3:30 PM: Break - Snack & Social Time
4 PM: Rally Begins - Open to the Public
5 PM: Pau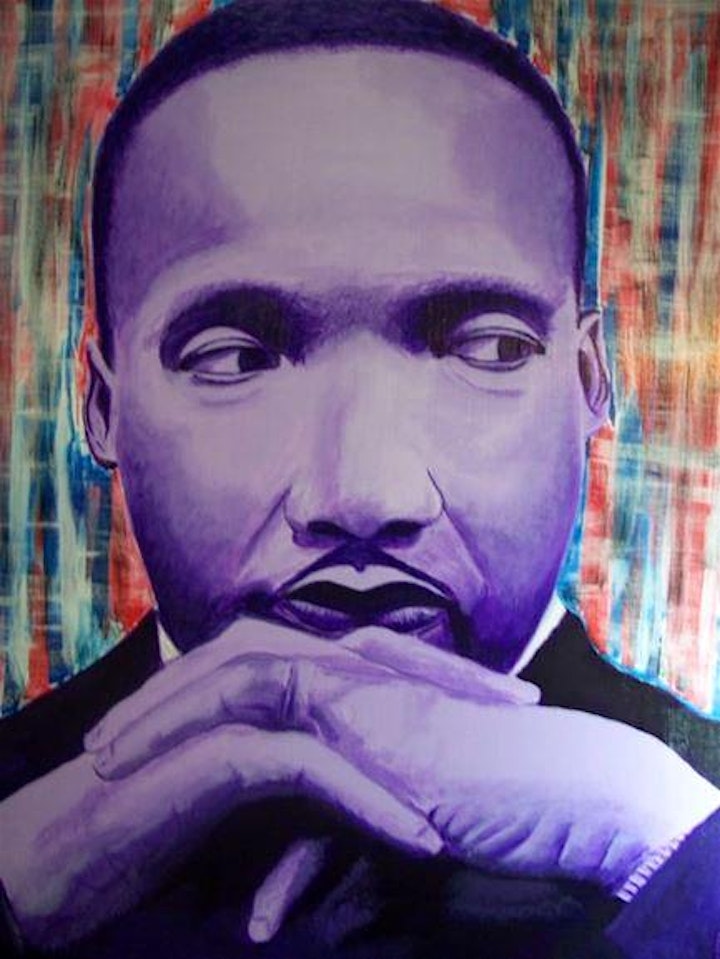 "We must use time creatively, in the knowledge that the time is always ripe to do right." ~Martin Luther King, Jr.
WHAT TO EXPECT AT THE EVENT
Teens will participate in an art-based workshop of their choice. Each workshop is lead by a local artist and is a chance for participants to explore and share their vision for healthy, respectful communities. No previous art experience required.
SEE WORKSHOP INFORMATION BELOW
After the workshops, participants will have a chance to socialize and enjoy snacks. Then join us for the RALLY beginning at 4 PM where workshop groups will have the opportunity share what they have created with the audience (please note sharing will be what you are comfortable with and is not required). Family, friends, teachers, and community are invited to the rally portion and no tickets are required.
IMPORTANT NOTES
In a group, or know of a group, that would like to perform at the rally? Contact Tamara at edadmin@htyweb.org for more information on how to make that happen. We are looking for dynamic youth groups to use their talent to help energize this movement and inspire others to use art for social change.
WORKSHOP & INSTRUCTOR INFORMATION
Improv & Scene Devising with George Kon & T-Shirt Theatre
George is the Co-Founder & Executive Director of the Alliance for Drama Education and Artistic Director of T-Shirt Theatre where he has staged 75 shows with over 1,000 talented Kalihi kids. He has traveled around the world as both a performer and educator and has received numerous awards including, most recently, the KALAMA AWARD for "Excellence in Perpetuating the Arts and Culture in Hawaii."
Hawaiian Culture & Lei-Making with Jocelyn Maki'ilei Ishihara and Pōʻai Lincoln
Pōʻai is very excited for her first season with the HTY ʻohana. She was born and raised in Waimea on Hawaiʻi Island. She is a hula dancer and a professionally trained musician having studied classical voice at UH Mānoa. Pōʻai was most recently seen in Fa'alavelave (KKT), The Watcher of Waipuna (KKT), E Hele i ke Kula (HMH), Jesus Hopped the 'A' Train (TAG) and Pakalolo Sweet (KKT).
Jocelyn Maki'ilei Ishihara's bio coming soon!
Spoken Word and Rap with Jonah Moananu aka "bigMOX"
Jonah is an Artist Educator, songwriter, and vocal recording artist specializing in singing and rapping. He has been a Teaching Artist with the Alliance for Drama Education for 15 years, creating innovative curriculum for grades K-12 having taught at public and private schools across the state. 1/4 of the "Angry Locals,", 1/2 of the "Prolific Unknowns", as well as lead vocals for the Jedi jazz collective "theBentos". Reigning undefeated "island freestyle rap" champion, and 3rd season of American Idol semi-finalist.
Songwriting with Sean-Joseph Choo
Sean began his thespian adventures at Kamehameha Schools and Leeward Community College. You may have seen him around Honolulu accompanying the players of improvhi and their made-up musicals they put on. Favorite HTY credits include Little Big Eye, Extraordinary Stories from an Ordinary `Ohana, You and Me and the Space Between and Thumbelina. A composer, sound designer, songwriter and performer, Sean has wore these hats at various times with various theaters around town.
Self-Defense & Martial Arts Stunts with Reiko Ho
Reiko is a director, performer, and educator with an MFA in Theater. She has been directing and performing for Hawaii audiences for more than 25 years. She is an Artistic Associate at Honolulu Theatre for Youth, and she served as the Director of Programming for the ARTS at Marks Garage for the past year.
Sensei Reiko is also the owner of Red Lotus Hawaii, a martial arts and fitness school. She has been teaching martial arts since 1992, and she is a Hapkido master in addition to being a member of the martial arts stunt group, The Ninja Monkeys.
Dance & Movement - Harmony Tesoro
Artist, Educator, and Entrepreneur, Harmony Turner has made it her life's work to inspire, inform, and integrate. Alongside an MFA in Dance, MA in Teaching, and BA in Theatre Arts, Harmony is also a certified Yoga Ed. Trainer for Honolulu, Hawaii, bringing the benefits of yoga education to PK-12 schools. In 2013, Harmony founded her own dance, yoga, and education company, HarmsaStar, with goals of artistic expression, integrity, community, and collaboration. Honored to have worked with diverse and influential organizations, including Honolulu Theatre for Youth, T-Shirt Theatre, Manoa Valley Theatre, Kumu Kahua Theatre, and the East West Center, Harmony is jazzed to once again be part of the Rally for [respect]!