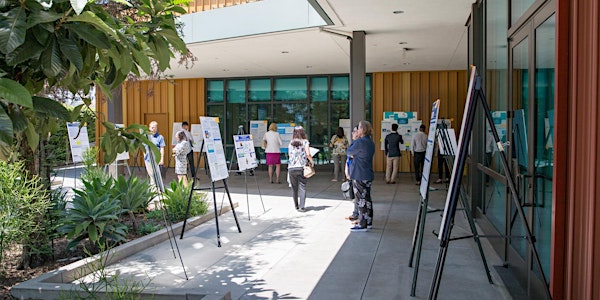 2020 QI Summit Series: Looking Beyond Rapid Response
Welcome to the 2020 Quality Improvement Summit Series! Registration is now open.
Date and time
Friday, August 28, 2020 · 9 - 10:30am PDT
Refund Policy
Refunds up to 7 days before event
Eventbrite's fee is nonrefundable.
About this event
Since 2018, the Institute for High Quality Care (IHQC), in partnership with the Community Clinic Association of Los Angeles County (CCALAC), has hosted an annual Quality Improvement Summit, a learning event and conference uniquely dedicated to QI staff, providers, and leaders in the safety net.
In light of the environmental changes caused by COVID-19, IHQC and CCALAC are pleased to announce the 2020 Quality Improvement Summit Series: a three-part webinar series taking place through Fall 2020.
In the spirit of our traditional conference, the Summit Series will offer timely and practical discussions around best practices in quality improvement, access, and strategic leadership for safety net organizations.
The Summit Series schedule and topics can be found below and will be continually updated.
Space is limited, so register today!
Summit Series Schedule and Topics*:
August 28, 2020: Looking Beyond Rapid Response – Decision-Making and Strategic Realignment to Face our New Reality
October 9, 2020: Leveraging Data to Drive Quality Improvement (register here)
November 20, 2020: Promising Practices in Telemedicine and Telehealth (register here)
Registration:
Registration for the 3 webinars is available individually for each webinar, or as a discounted ticket package that will grant you access to both the live streams and the recordings for all 3 sessions.
Please continue to check back for updated information and speaker announcements.
Questions about the registration process? Please email info@ihqc.org for assistance.
Interested in becoming a 2020 QI Summit Series sponsor? Contact Bridget Hogan Cole (bcole@ihqc.org) for more information.
*Topics, agendas, and speakers subject to change.
**Photography, screenshots, and audio/video recordings will be taken at this event, some of which may include attendees' likenesses and voices. By registering for this event via Eventbrite or other channels, you agree that photography, screenshots, and audio/video recordings taken at this event may be used in future IHQC and CCALAC promotions or materials. Please contact info@ihqc.org if you have any additional questions.**
About the organizer
The Institute for High Quality Care (IHQC) is dedicated to improving the quality and accessibility of healthcare. Our mission is to optimize the capacity of California safety net organizations to provide high quality healthcare by advancing their ability to engage and sustain quality improvement initiatives, instill an organizational culture of quality improvement, and improve their readiness for an expanded role in integrated healthcare delivery environments. Our impassioned and experienced team understands safety net care and is skilled in creating actionable solutions that create lasting change.
For more than 12 years, IHQC has built a strong reputation and trust among safety net providers, foundations, associations and community-based organizations by delivering evidence-based trainings, technical assistance, and consultative support. More than 100 community clinic and safety net organizations – well over 1,000 providers and staff – throughout California have participated in IHQC's programs and initiatives. IHQC's unique participant-driven applied learning approach has had demonstrable impact guiding these clinics to improvements in their patient health outcomes and operational efficiencies.
-----

The Community Clinic Association of Los Angeles County (CCALAC) and our members share a common mission of supporting and expanding access to quality comprehensive health care for every individual. Specifically, CCALAC's mission is, "to promote community clinics and health centers as providers and advocates for expanding access to quality comprehensive health care for medically underserved people in Los Angeles County." The CCALAC vision is "to advance the health and wellness of communities throughout Los Angeles County, creating a comprehensive health care system for underserved populations to help reduce health disparities in the county."
CCALAC's central role is to help our members serve their patients in an efficient and cost-effective manner while providing quality care. The association strives to identify and address the collective needs of our members at the local, state and federal levels. CCALAC delivers a variety of member services including policy advocacy, education, and peer support. We connect clinics, share and leverage resources, increase organizational capacity, and raise a unified voice on behalf of clinics.