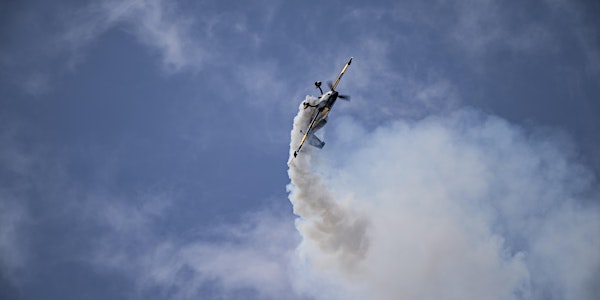 2020 Plymouth Airshow
When and where
Location
Plymouth Municipal Airport 246 South Meadow Road Plymouth, MA 02360
Description
The Plymouth Air Show will be a spectacular event for all ages! In the air you'll watch airshow displays with star performers such as aerobatic and former Red Bull Air Race pilot, Mike Goulian, Ultimate 10-200 Biplane aerobatic pilot, Dan Marcotte and much more. You'll also watch a helicopter demo and RC aircraft demonstrations by Mitch Buckley. Be ready for some noise with flybys from New England's own military. On the ground there will be kids activities, airplane and helicopter ground displays, food trucks, exhibits, and airplane & helicopter rides. Check the air show website for updates: plymouthairshow.com. This is the airport's biggest and most anticipated event of the summer.
The event is held bi-annually to connect the Plymouth Airport community with the town of Plymouth and the surrounding areas. Event benefits the Plymouth Aero Club scholarship program for local students and other aero club initiatives. The Aero Club is a non-profit organization, helping the local aviation community since 1984.

Tickets are $12.50 per person in advance (online) or $15 at the gate for ages 11 and older. Kids 10 and under are FREE!

Admission tickets purchased in advance are non-refundable. In the event that this airshow is cancelled due to unsafe weather conditions or other unforeseen events, your ticket can be considered a charitable donation.
When you click on the "TICKETS" button you can purchase admission tickets to the event, golf ball drop raffle tickets to win prizes, and/or just give a tax deductible donation of your choice to the Aero Club.
We hope you and your family can join us!