About this Event
Due to unprecedented situation with the COVID-19 outbreak, we have made the difficult decision to postpone the WCREW "2020 Perfect Vision": 9 Women, 20 Slides/20 Seconds Blitz Presentation scheduled for April 21, 2020.
We will be planning a future event after we receive further direction related to the COVID-19 virus. Please watch the WCREW website for updates on future events.
This story telling event features women from a variety of design disciplines, all working within the city of Milwaukee. The presentations will share ideas and messages, which be individual interpretations of "2020 Perfect Vision."
Come prepared for a fast-paced and entertaining story-telling experience. The audience will be filled with a diverse group of professionals of all generations and genders. Please join us!
WCREW (Wisconsin Commercial Real Estate Women) Presenters:
Lauren Goff – Ramaker & Associates
Amanda Izquierdo - JLL
Marilyn Herzberg – NAI Greywolf
WFGM (Women's Fund Greater Milwaukee) Presenters:
Annette Jacobson - Women Rocking the World
Felisa Paris - Marquette University
Starla Thompson - Forest County Potawatomi Community
WID (Women in Design) Presenters:
Laura Rudolph - Mortenson
Lora Strigens - Marquette University
Patti Keating Kahn - PK2group
Event Timeline:
5:30 PM: Registration/Networking
6:00 PM: Introduction
6:15 PM: Presentations
7:30 PM: Networking
8:30 PM: Event Concludes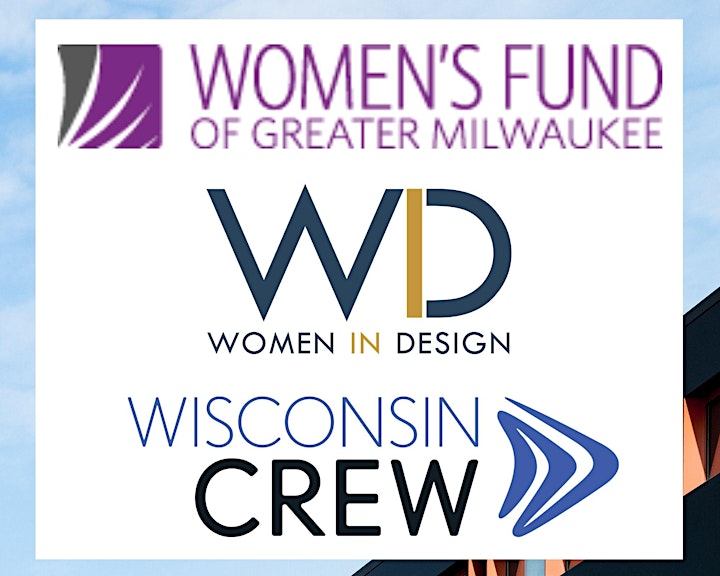 Thank you to our program sponsor!