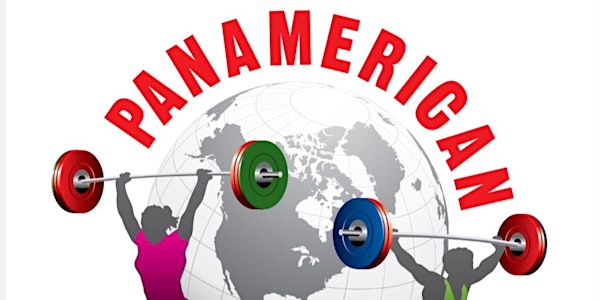 2020 PanAms Masters Weightlifting Championship, Virtual Meet
2020 PanAmerican Masters Weightlifting Championship, Puerto Rico, Virtual Meet.
When and where
Location
VIRTUAL MEET 198 Avenida Las Cumbres Guynabo, PR 00969 Puerto Rico
About this event
2020 PanAms Masters Weightlifting Championship Virtual Meet
Competition Days (Dias De Competencia): Friday, October 2, 2020 at 1:00AM, Sunday October 18, 2020 at 12:00 PM (PDT).
* Event Registration Deadline (Fecha Final Para Registrarse): September 28th, 2020
New Qualifying Period:
October 12, 2019 through September 28, 2020.
*All participants must meet qualification totals for this meet. Qualification totals are posted at the Masters PanAms Weightlifting Federation website.
(Todos los participantes deben de tener los totales de qualificacion para este evento. Los totales qualificatarios estan posteados en la pagina del la Federacion PanAmericanana Masters de Halterofilia).
https://www.masterpanamweightlifting.org/upcoming-meet-information
NEW Registration fees per lifter (Cargo de registracion por persona ):
$ 60.00 US (online until the deadline September 28th, 2020)
Registration fees per team (Cargo de Registracion por Equipo):
$75.00 US
* Please provide list of team members (Porfavor porveer la lista de los atletas particpantes del equipo en el congresillo) (First & Last Name) Men's or Women's Team Members to Meet Director at the technical meeting.
* Make sure all lifters on the list already register before the registration deadline (Posfavor asegurarse que cada atleta este registrado antes del la fecha de expiracion).
Proof of Entry: In the event of a dispute regarding the timely submission of the Entry Form, all lifters must have proof of having entered the event.
Eligibility (Cada Chairman de su respectivo pais es reponsable de que cada atleta sea elegible y tenga las marcas qualificatorias del torneo): All master lifters properly registered with their respective National Masters Program who are at least 35 years of age on or before December 31, 2020. Participants must show proof of age and of current registration in their respective National Weightlifting Federation at the time of weigh-in .
The 2020 PanAmerican Masters Weightlifting Championship Virtual Meet is NO drug-tested event. (El Campeonato PanAmericano Masters Virtual es un torneo donde NO se relizaran pruebas de anti-dopaje).
All records broken at this event will be displayed on our Website and certificates issued. These records will NOT replace Master PanAms records as they are not drug tested or certified.