Description
The 2020 Miss Orangeburg County and Miss Garden City Competition, the official preliminary to the 2020 Miss South Carolina Competition will be held on Saturday, November 30, 2019 at 12:00 pm at the Bluebird Theater located on 1141 Russell Street in Orangeburg, South Carolina.
Sponsored by the CROWN (Cultivating and Refining Outstanding Women Now) Group, this is an official preliminary to the Miss South Carolina and Miss America Scholarship Organization. The Miss America Scholarship Organization, the largest scholarship provider to young women in the world, makes millions of dollars in scholarship assistance available to contestants each year. Young ladies from across the state of South Carolina are welcome and encouraged to compete for the opportunity to represent Orangeburg County in the Miss South Carolina and Miss South Carolina Teen pageants held next summer in Columbia, South Carolina.
For additional information, please contact the CROWN Group directly by calling (803) 386-0488, through email at info@thecrowngroup1.com or on our website www.thecrowngroup1.com. All current titleholders and LED's must RSVP by 9pm Sunday November 17th, 2019 if you are planning to attend.
****ONLINE Admission ONLY**** No money will be taken at the door.
$10 Advanced General Admission,
$5 Advanced Student Admission with ID
Limited Free Admission Children 12 and Under
$15 Day of General Admission,
$10 Day of Student Admission with ID and
$5 Day of Children Admission 12 and under
Organizer of 2020 Orangeburg County and Garden City Miss Competition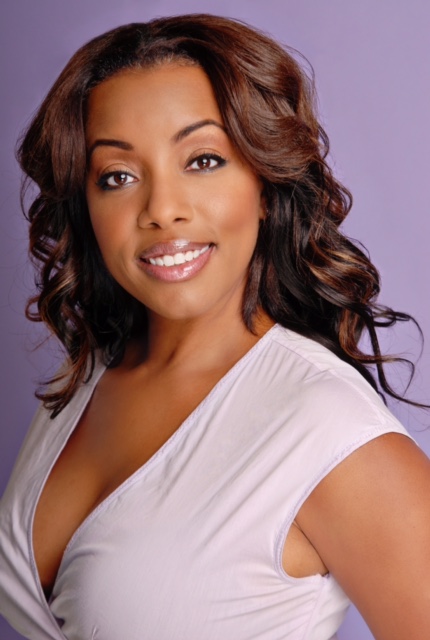 Angela T. Clark
 Performing in commercials since the age of four, Angela is the daughter of Barbara Randall Clark and the late Dr. Carl O. Clark.  Born in Orangeburg South Carolina, she has a dual degree in theater and business from South Carolina State University. 
The Founder and CEO of Frabjous (Frab-juss) Enterprises, Inc. managing multiple subsidiaries including three Miss America 2.0 franchises; she is currently pursuing her  MBA with a concentration in Entrepreneurship/Innovation at her alma mater. 
The Corporate Communications Specialist with Draexlmaier Automotive Americas, she also volunteers her time serving as the current 1st Vice President of the Greenville (SC) Alumnae Chapter of Delta Sigma Theta Sorority, Inc.  Angela is proud to celebrate actively serving her community through this organization dedicated to public service for the past 30 years having been initiated in the Alpha Xi Chapter at South Carolina State University in the Spring of 1988. 
Angela has performed in over 75 countries; as a dancer, actor, choreographer, writer and producer. A former Radio and TV Host with WOCS 93.7 FM and New Perspectives Media, she is the executive producer of the CROWN Group TV  featuring the web TV shows "KNOW Carolina", "TEEN TALK Carolina" & "ANOINTED".
 The first African-American woman to hold the titles of Miss North Charleston, South Carolina Queen of Roses and Miss Orangeburg County in the Miss South Carolina/America scholarship organization, she is the Local Executive Director (LED) for the Miss Orangeburg County & Miss Orangeburg County Teen, Miss Garden City & Miss Garden City Teen preliminaries.
Angela is featured GlambitiousIAm publication PUSH THROUGH as a Co-Author and a featured contributor in HBCU Times Magazine. Named as a 2019 South Carolina State Unviversity Jazz Hall of Fame Inductee, Angela has been selected South Carolina State University National Alumni Association 2020 Stellar Alumnus Calendar Recipient in the Arts. She is thrilled to share her first christmas album availale in November of 2019, and her solo book project entitled the "PAIN Perspective"  in the fall of 2020.