NYC Pride and God's Love We Deliver present Savor Pride - A Week of Virtual Cooking Demonstrations Streaming on Facebook Live @ NYC Pride
About this event
God's Love We Deliver, the NYC metropolitan area's leading provider of delicious, medically tailored meals to individuals living with severe and chronic illness, is teaming up with NYC Pride to present Savor Pride, a week of virtual cooking demonstrations, the week of June 22 - June 25. Streamed via Zinc Agency on NYC Pride socials and GLWD website, the event is hosted by Kalen Allen, and will feature Chefs Liz Alpern, Renee Blackman, Amanda Freitag, Kate Pelayo, Mavis-Jay Sanders, and Sicily Sierra.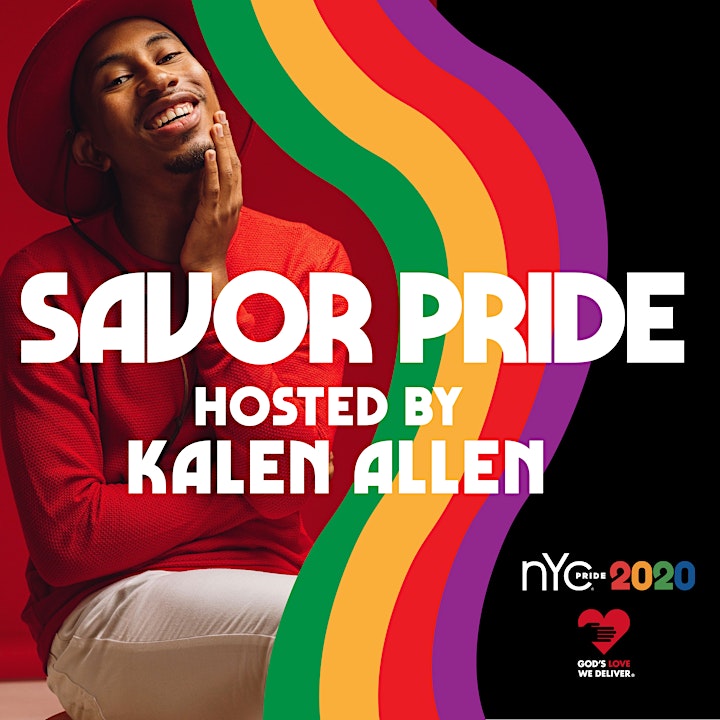 HOST KALEN ALLEN
At just 24 years old, award-nominated actor, producer, and television personality Kalen Allen has catapulted into the mainstream media, reaching millions of people worldwide across his social media platforms and through his content online. Discovered in 2018 by renowned talk show host Ellen DeGeneres, Allen first made a name for himself through his hilarious "Kalen Reacts" videos, giving colorful and witty commentary on culinary concoctions online.
Monday, June 22 @ 6:30 PM est
Chef Kate Pelayo, is Sous Chef at TAO in Los Angeles. She received her first degree in Communication Arts and followed it with a degree in Culinary in the Philippines. After completing her second degree, Kate worked in Palm Springs, New York City, and is now back on the West Coast.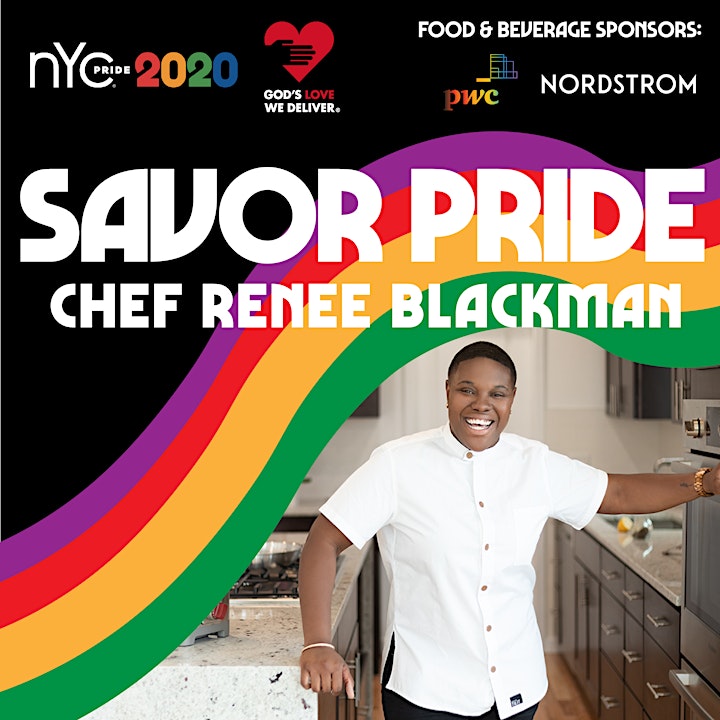 Tuesday, June 23 @ 6:30 PM est
Chef Renee Blackman, born and raised in Barbados, has always had a passion for food and culture. Growing up she has always been inspired by her mother Colleen and Grandmother Hazel's cooking. Chef Blackman has worked in the energetic and fast-paced world of restaurants such as Tommy Bahama and the Union Square Hospitality Group. She joined the Delta Sky Club as a Sous Chef and worked with some of the most talented chefs. She also works as for Creative Edge Parties, Pinch Food Design, and Cloud Catering, some of New York City's most prestigious catering companies. A seasoned talent with experience in the culinary industry, Chef Renee has shared her talent on Food Network's CHOPPED and has been featured in the Huffington Post.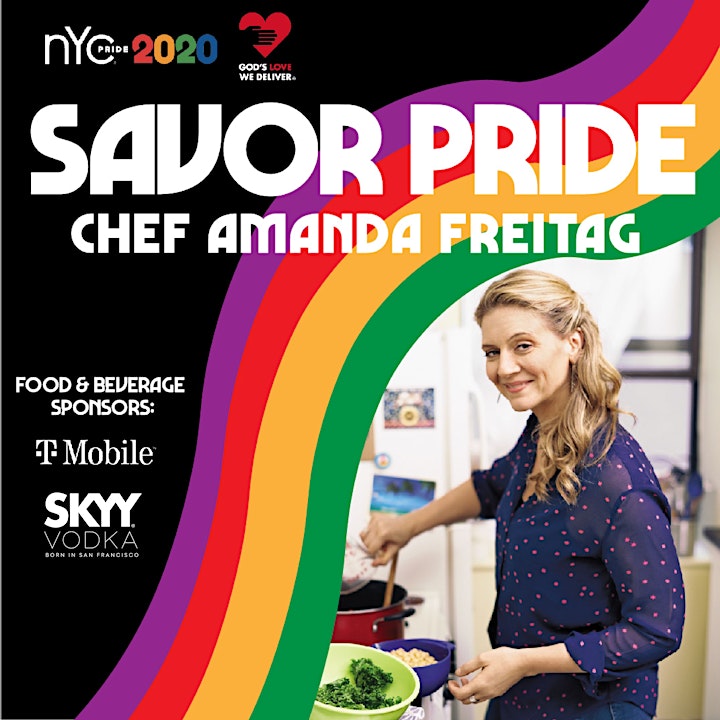 LIVE Wednesday, June 24 @ 6:30PM est
Amanda Frietag, through her work in professional restaurant kitchens, as a food television personality and now author, Chef Freitag has become more than a chef, she is The Chef Next Door. While the moniker is derived from the title of Amanda's first cookbook, The Chef Next Door: A Pro Chef's Recipes for Fun, Fearless Home Cooking (Houghton Mifflin; 2015), it also aptly conveys both her professionalism and warm, accessible personality. These traits have served her well as a judge on Food Network's hit series, Chopped, and as the co-host of Food Network's American Diner Revival with Ty Pennington.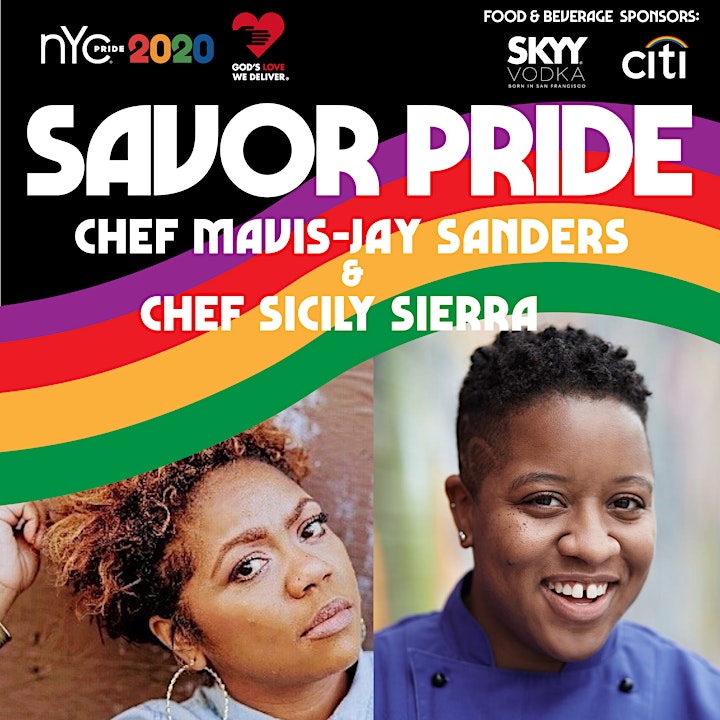 LIVE Thursday, June 25 @ 7:30 PM est
Chef Sicily Sierra became a successful actress on a primetime family comedy. After graduating from Le Cordon Bleu, she started an internship at the Los Angeles Times' test kitchen after which she and her mother co-founded Pinky & Red's as part of La Cocina's incubator program. Chef Sicily wants to create a food space that fosters a space for the black community to come together to enjoy one another's company over dishes that are an ode to her ancestry, an edible piece of culture deeply tied to place and family.
Chef Mavis-Jay Sanders has cooked at Blue Hill at Stone Barns, Blue Hill, and Untitled in New York later becoming part-owner of the award-winning food truck Pico House in Los Angeles. Chef Sanders is now Director of Operations at The Brownsville Community Culinary Center and in 2019, she was honored as one of Star Chefs' New York Rising Star Chef. She is a James Beard Chef's Boot Camp alum, a Chef's Collaborative scholar, and is frequently a featured chef of New York's Queer Soup Night.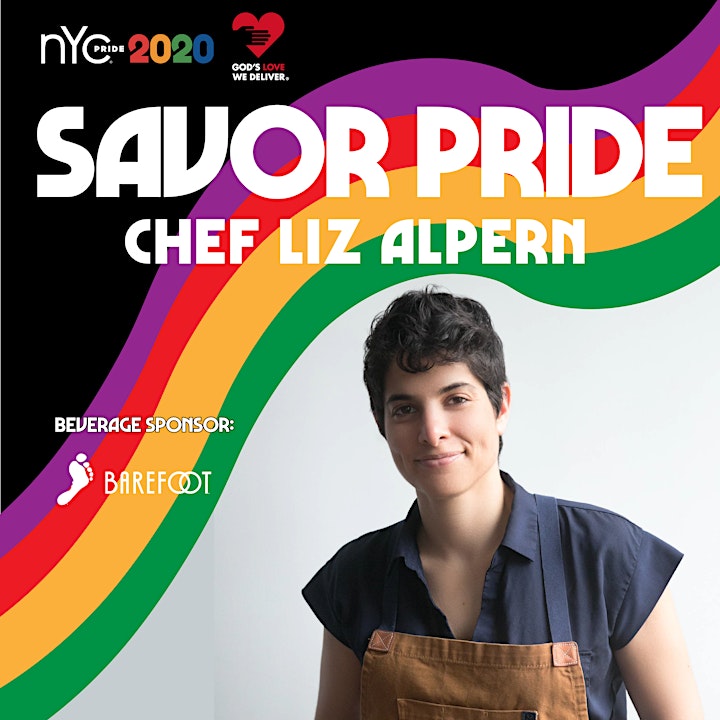 Saturday, June 27 @ 6:30 PM est
Chef Liz Alpern is the creator of Queer Soup Night, a global event series highlighting the talent of queer chefs and raising funds for locally-based social justice organizations. She is co-author of The Gefilte Manifesto: New Recipes for Old World Jewish Foods (Flatiron Books, 2016) and co-owner of The Gefilteria, a food venture that's been reimagining Old World Jewish Foods since 2012. She was also a co-executive producer of 2020's Great Big Jewish Food Fest. Liz received her MBA from Baruch College's Zicklin School of Business and is on the faculty of the International Culinary Center's Entrepreneurship program. Her passion for food extends to the world of food systems, and she serves as a consultant for the national non-profit organization, Fair Food Network. Liz has been featured on the Forbes 30 Under 30 List and was selected for The Cherry Bombe 100 in 2018.