NEXUS has hosted virtual gatherings with dynamic speakers in 2020 and we invite you to watch them when your schedule permits.
About this Event
We are pleased to offer our library of recorded events including fireside chats w/ Deepak Chopra, Jacqueline Novogratz, Dr. Ruth, Paul Polman of Unilever, Andrew Yang, Valerie Jarrett, Prof. Muhammad Yunus, Philanthropists Jean Case & Jeff Skoll, Dr. Phil Goff of the Center for Policing Equity, Award-Winning Singer JEWEL, Actresses Rosie Perez & Fran Drescher and many more!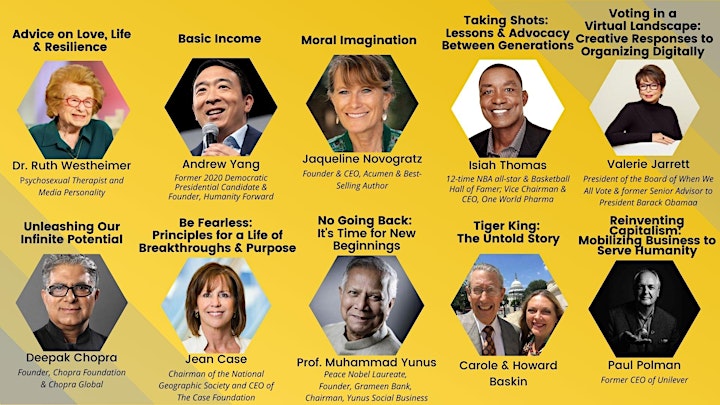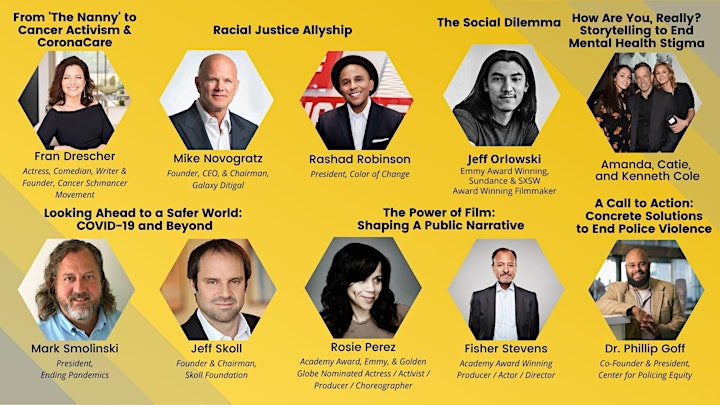 A total of 35 sessions (including the ones listed above) have been bundled together for your convenience and we ask that you honor the code of conduct by not sharing the links with anyone else.
If you are interested in gaining access to an individual session, please email eboneg@nexusglobal.org the name of the speaker and you will receive a link to purchase that recording.
Please note that due to the nature of some discussions or the wishes of our speakers, not all sessions will be recorded or distributed to people who are unable to attend the live session.