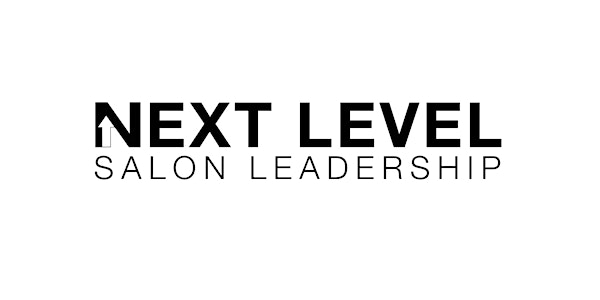 2020 Next Level Salon Leadership
Date and time
January 6, 2020 · 9am - April 15, 2020 · 10am PST
Refund Policy
Refunds up to 1 day before event
Description
You can fill out the application here.
$1500
I remember years ago sitting in Business Revolution and listening to my mentors Robert Cromeans, Winn Claybaugh, Stephanie Kocielsi, and thinking, "WOW they are amazing! I wish I was that amazing.". Thinking, "I wonder what it's like to stand on that stage and share your message?".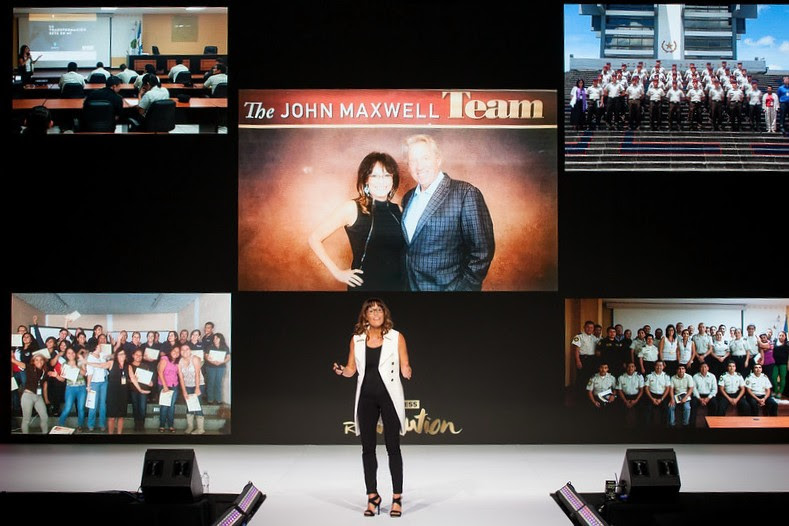 When Stephanie Kocielski and Robert Cromeans asked me to share my heart on leadership at Business Revolution 2017, I couldn't have been more excited. This was the moment and the opportunity I had been waiting for. I shared my heart on why I feel many hairstylists quit this industry, and why hairstylists are disenchanted by salon owners' leadership. I shared my failures as a leader, and how I want to help salon owners who have poured all of their hearts, money, sweat, and tears into their businesses. All I want to do is help them not only become more profitable, but to show them how to retain incredible, talented hairstylists (staff retention is key to business success).
I believe there are 5 strategies to a healthy business. I shared a little bit on stage, but here are two of them: foundation and leadership. Foundation meaning culture. Every successful business in our country that focuses on purpose before profit inadvertently is the most profitable and the most sustainable of all companies. Every owner needs to put in writing not only their beliefs, but their expectations for the behavior of every single team member. Without this foundation, your business willcrumble.
The second is on leadership - most leaders miss this. They think they need to put all their focus on marketing and business strategies and then they'll be successful. While this is important, yes, they need to leave this to the experts in their companies or outsource these strategies. Here's the truth: if you're a jerk of a person and a lousy leader, no business strategy is going to help you. Your team members won't stand working for you; they'll move on. After all, life is too short, so wouldn't you do the same? I am so surprised and, more so, grateful that the part of my team that put up with me while I was a jerk of a leader is still with me today. To be honest, if I didn't finally turn the corner and grow my personal leadership, I don't think they would have lasted long. They would have joined the rest of my staff that left with good reason. I was an authoritarian leader, expecting people to do as I say while providing very little mentoring or coaching along the way. (Remember the movie The Devil Wears Prada? Well, you get the picture.)
In 2012 I joined the John Maxwell leadership team, and that's when my transformation truly began. I started learning leadership strategies to grow my own emotional intelligence that enabled me to empower, coach, and train leaders. I went from owning 2 businesses to now 5 open businesses! And we keep growing because we've attracted new talent and growing leaders. Now all I want to do is help others do the same, especially salon owners. Why? Because they hire my students - and my students are my heart. They're my why. In 2002 I got into the beauty industry as a ministry. To help young men and women not only realize their dreams, but their value.
I announced on that Vegas stage a brand new 6-month business and leadership mastermind called NEXT LEVEL SALON LEADERSHIP I will be starting with my business partner, as well as my executive director and COO of my Paul Mitchell Schools and salons - Shaun Chiodo. Shaun and I will be going into further depth on these 5 strategies (notice how I am leaving you hanging on the other 3?). Most business leaders fail to focus on these areas, and we truly need to be spending 80% of our time on them in order to grow our businesses. We promise to make this fun and full of a lot of surprises.