Description
New Laws & Industry Outlook: A Discussion About the Issues Shaping Our Industry
Join the Greater San Diego Association of REALTORS® for the 2020 New Laws & Industry Outlook breakfast. This must-attend annual event features representatives from the National Association of REALTORS® and California Association of REALTORS®, along with our region's top policymakers and other industry experts discussing new laws, risk management, real estate economics, and key issues shaping the real estate industry in 2020 and beyond.
This event will sell out again this year! Watch highlights from 2019's New Laws event here: https://www.youtube.com/watch?v=IbVeuO7lm1w&t=3s
FEATURED SPEAKERS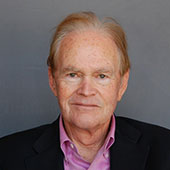 Alan Nevin
Mr. Nevin has an extensive background in real estate economics, lending and market analysis. With over 40 years of experience, Nevin holds a master's degree in Statistical Research from Stanford University, as well as MBA and bachelor's degrees from American University. He has been an instructor at UC San Diego Extension since 1980 and is a founding member of the UCSD Economics Roundtable. He is a guest lecturer and member of the curriculum committee at the University of San Diego Burnham-Moores School of Real Estate and a member of the Advisory Committee at the School of Business at National University. He serves the development, investment, legal, and public agency communities with residential and commercial real estate valuation, feasibility, and real estate advisory services. Alan also provides forensic economics services for construction and real estate litigation.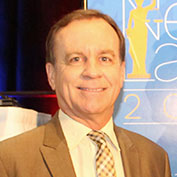 Gov Hutchinson
Gov Hutchinson is Assistant General Counsel/Vice President of the CALIFORNIA ASSOCIATION OF REALTORS®. Gov has been with C.A.R. since 1985 and manages C.A.R.'s Member Legal Services Program in Los Angeles. Gov received his Bachelor's Degree in History from Princeton University and his Juris Doctorate from the University of Pennsylvania. He has written for CALIFORNIA REAL ESTATE magazine, co-authored C.A.R. continuing education courses and is a master instructor for the Education Division of C.A.R. with certification from the Department of Real Estate. He also regularly speaks to Associations/Boards of REALTORS®, affiliated trade associations, city and county bar associations and major real estate firms.
Featured panel Updates for:
• Federal & State Advocacy Update
• Local Advocacy Update
• Forms and Legal Update
---
EVENT AGENDA
8:00 am
Registration & Networking & Breakfast
8:30 am - 12:00pm
2019 New Laws & Legislative Outlook Program
Sponsorship opportunities are available, contact sales@sdar.com.
---

Refund/Cancellation Policy
Reservations for programs requiring payment will not be processed until payment is received. If you must cancel your reservation, a maximum refund of 85% of the program cost will be issued if the cancellation is received in writing three days prior to the course date. A non-refundable 15% of the program cost will be assessed for processing fees. GSDAR reserves the right to cancel or reschedule any program. If cancellation occurs, GSDAR will issue a full refund. In the event of rescheduling, GSDAR will send immediate notification and transfer all reservations (including payments) to the new date.