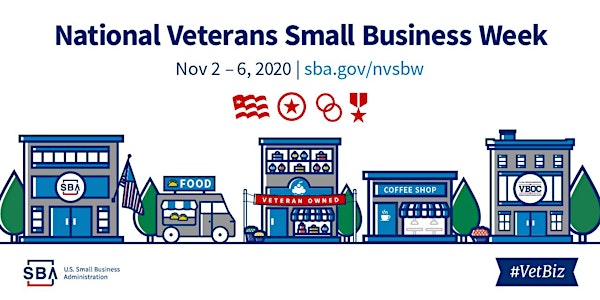 2020 National Veterans Small Business Week: Military Bases #NVSBW
National Veterans Small Business Week - Highlight Military Bases in the South Florida District
About this event
Highlight Military Bases in the South Florida District During this webinar, speakers from military bases will provide insight into the work done at these locations and the vital role military personnel play. We will focus on veteran-owned business success stories, honor our service members and encourage veterans to start businesses if they have not yet started.
Join the South Florida District Office as we explore the #NVSBW event. Each session is limited to 350 attendees.
NOTE: Once you register, "How to Attend" information will be printed on your virtual ticket and emailed, under the subject "How to Attend," two hours prior to the event start time. Webinars will be administered via Microsoft Team.