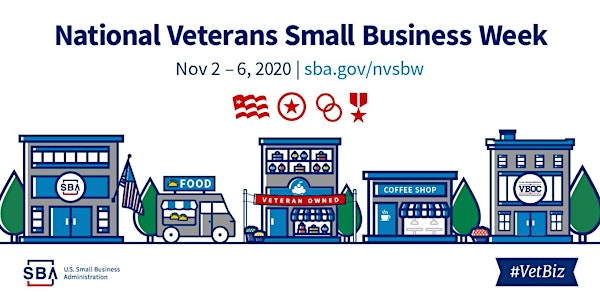 2020 National Veterans Small Business Week: Acquiring Capital #NVSBW
National Veterans Small Business Week: Acquiring Capital #NVSBW
About this event
Acquiring capital to fund a new business idea or sustain an existing venture can be challenging, especially during the pandemic. This session will help identify lenders, and unveil the SBA Resource Partners that can help review and develop a financial roadmap for success, small business owners through the many stages of understanding their business' financial picture and accessing capital.
Join the South Florida District Office as we explore the #NVSBW event. Each session is limited to 350 attendees.
NOTE: Once you register, "How to Attend" information will be printed on your virtual ticket and emailed, under the subject "How to Attend," two hours prior to the event start time. Webinars will be administered via Microsoft Team.