Description
Come celebrate our 20th Anniversary of Skinny Tire Festival!
Looking for more information? Here are some helpful links. Additionally, feel free to email us with your questions.
"We are proud to donate $25 of every registration to the Moab Cancer Treatment Center."— Mark Griffith
This event is a fundraiser for cancer survivorship and research programs. Help us end this disease!
---
Have more Questions?
See our Commonly Asked Questons section.
---
2020 Skinny Tire Festival Jersey & T-shirt
Pre-order your jersey and t-shirt during checkout and pick up at the event. Limited supply!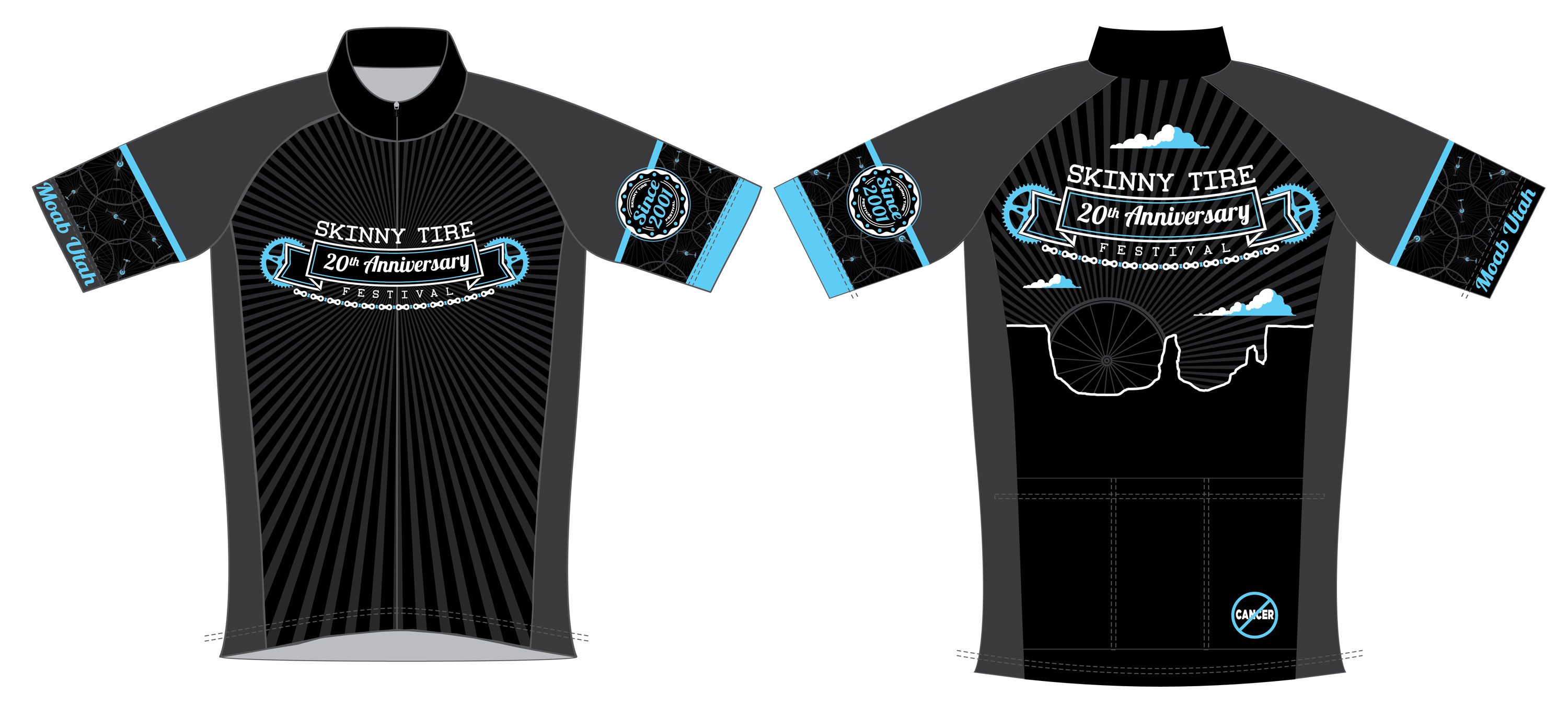 Click to view larger