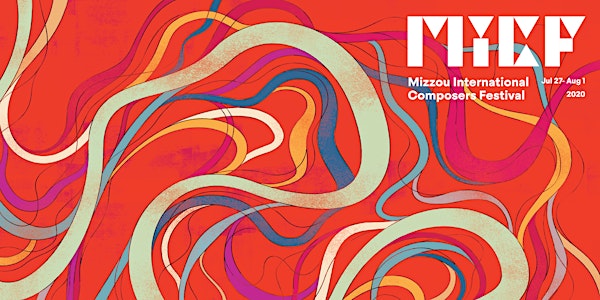 2020 Mizzou International Composers Festival Online: Finale Concert
Members of Alarm Will Sound, Khemia Ensemble, and the Mizzou New Music Ensemble perform works by Monk, Schroeder, Fitzpatrick, and Oliveros.
About this event
The second event of the 2020 Mizzou International Composers Festival Online will feature livestreamed performances by three ensembles with close ties to the festival: Alarm Will Sound, Khemia Ensemble, and the Mizzou New Music Ensemble.
The program will include Alarm Will Sound and Meredith Monk & Vocal Ensemble's performance of Anthem by the legendary artist Meredith Monk. Anthem is inspired by the Buddhist concepts of interdependence and cause and effect. Using what is inherent in the video-chat medium, Meredith Monk offers a spacious and expansive composition that encourages us to move forward with an awareness of these relationships, accepting that delay and different senses of time are part of our current reality. Alarm Will Sound has a long history with Meredith Monk, dating back to their 2005 Carnegie Hall performance of Monk's work, Night.
Two Mizzou student composers' works will be presented on the program. The Mizzou New Music Ensemble will perform Ancient Echoes, a concertino for banjo and ensemble that features the composer as banjo soloist. The group premiered the work on March 10 at the School of Music's Sinquefield Music Center, and recorded the audio and video for the work in the center's state-of-the-art recording facility.
The Khemia Ensemble -- led by MU faculty composer Dr. Carolina Heredia -- will perform the world premiere of Niko Schroeder's (MM '20) Moves, for ensemble and video. The video component features a virtual game of chess, whose pieces and moves are controlled by various aspects of the music.
The final piece on the program will feature members of all three ensembles coming together to perform two works by Pauline Oliveros's: From Unknown Silences and King Kong Sing Along. From Unknown Silences -- the first part of Oliveros's Four Meditations for Orchestra -- instructs the performers to create one single, unique sound at a time, with distinct silences before and after each sound. King Kong Sing Along is a work for voices directs performers: "In a calling style you like, call your name, or the names of people that you would like to communicate with or remember. Listen first. Direct your voice toward reflective surfaces to make echoes. Let the call become a song that blends with others calling from long distances through large crowds of people."
The event will feature pre-recorded video interviews with the composers between each of the works, as well as a live post-concert discussion after the program.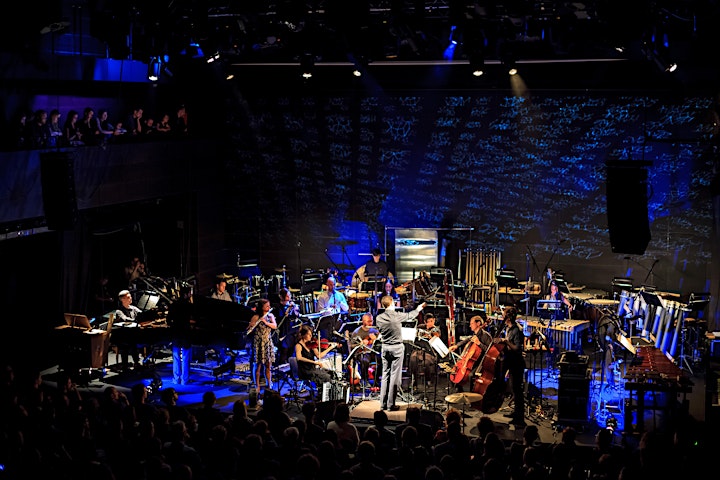 Alarm Will Sound
Led by artistic director and conductor Alan Pierson, Alarm Will Sound is a 20-member band committed to innovative performances and recordings of today's music. They have established a reputation for performing demanding music with "equal parts exuberance, nonchalance, and virtuosity" (The Financial Times).
With classical skill and unlimited curiosity, Alarm Will Sound takes on music from a wide variety of styles. "Stylistically omnivorous and physically versatile" (The Log Journal), their repertoire comes from around the world, and ranges from the arch-modernist to the pop-influenced. Since its inception, Alarm Will Sound has been associated with composers at the forefront of contemporary music. The group itself includes many composer-performers, which allows for an unusual degree of insight into the creation and performance of new work.
Alarm Will Sound is the resident ensemble at the Mizzou International Composers Festival. Held each July at the University of Missouri in Columbia, the festival features eight world premieres by early-career composers. In 2013-14, Alarm Will Sound served as artists-in-residence at The Metropolitan Museum of Art.
Alarm Will Sound may be heard on fourteen recordings, including its most recent, The Hunger, and the premiere recording of Steve Reich's Radio Rewrite. Acoustica, their genre-bending, critically-acclaimed album, features live-performance arrangements of music by electronica guru Aphex Twin.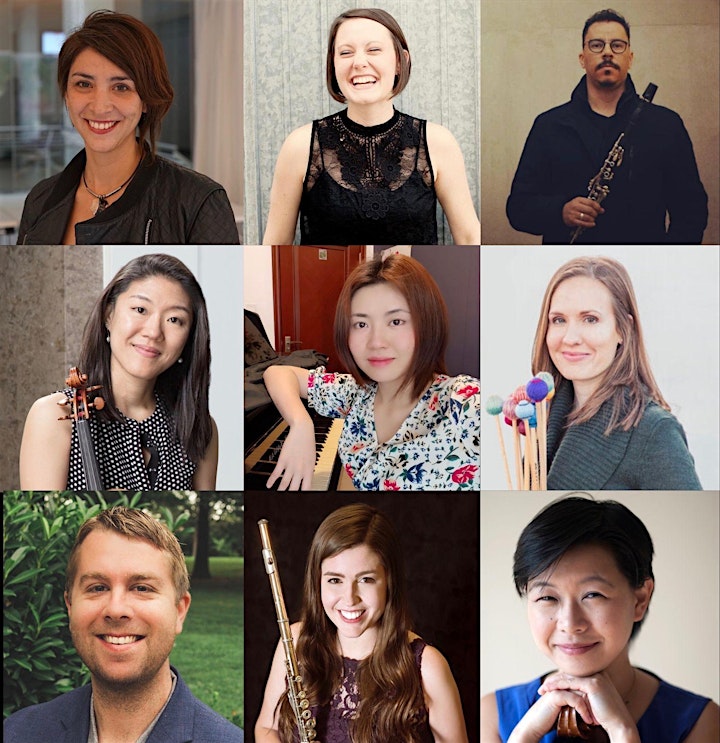 Khemia Ensemble
/'kemēa/
n.
1. derived from the Ancient Greek word χημεία (khēmeia) meaning "cast together"
2. a contemporary concert music ensemble based in the United States
Hailed by the Columbia Daily Tribune as "adding a fresh dimension" to the classical concert music experience, Khemia Ensemble is a contemporary chamber ensemble focused on championing the works of living composers through vivid, multimedia performances. We foster collaborations among the arts by working closely with designers, visual artists, and writers as well as incorporating poetic, visual, and interactive elements in our performances. The members of Khemia Ensemble have come together across four countries from around the world: Argentina, Brazil, China, and the United States to form an ensemble that seeks to diversify and share the music of living composers.
The ensemble has been featured in venues and festivals such as National Sawdust, the Mizzou International Composers Festival, Strange Beautiful Music in Detroit, New Music Gathering, Latin IS America at Michigan State University and the Biennial New Music Festival at the National University of Cordoba. Khemia has held residencies at University of Michigan, Tufts University, Michigan State University, the National University of Bogota and the National University of Cordoba as well as two consecutive years at Avaloch Farms.
"Khemia Lights" is a permanent installation for the ensemble and was created in a collaboration between Khemia composer, Bret Bohman, and the Cincinnati-based sound and visual production company Intermedio. The lights use audio-visual technology that responds live to the rhythm and intensity of the music we are performing, creating an exciting multi-sensory experience for the audience.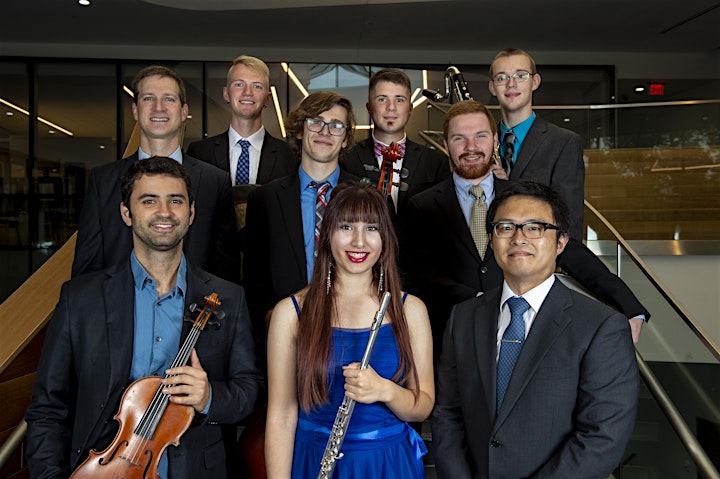 The Mizzou New Music Ensemble
The Mizzou New Music Ensemble is dedicated to promoting new music at Mizzou through performances on and off campus. The Ensemble is the repertory group for the Mizzou New Music Initiative, working with faculty, students, and visiting composers, and giving public performances on campus and in the community. The Ensemble is comprised of seven University of Missouri graduate students under the direction of Stefan Freund, a cellist, composer, conductor, professor of composition, and artistic director of the Mizzou New Music Initiative.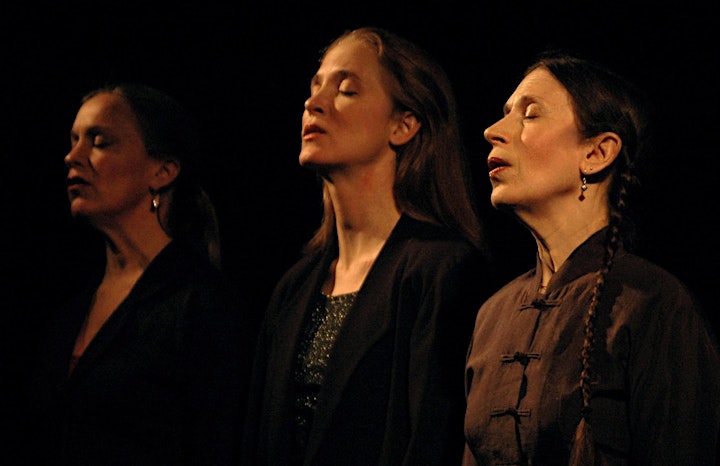 Meredith Monk & Vocal Ensemble
Meredith Monk & Vocal Ensemble consists of some of the finest and most adventurous singer/instrumentalist/performers active in new music. Founded in 1978 to further expand Monk's groundbreaking exploration of the human voice, the Vocal Ensemble has received multiple awards and critical acclaim, including a 2008 GRAMMY nomination for impermanence. Appearing in festivals, theaters and concert halls around the world, Meredith Monk & Vocal Ensemble can also be heard on numerous recordings on the ECM New Music Series label.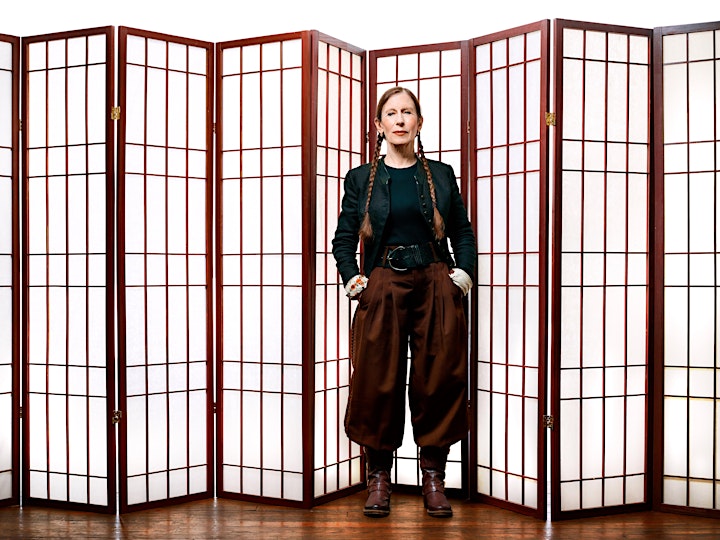 Meredith Monk
Meredith Monk is a composer, singer, and creator of new opera and music-theater works. Recognized as one of the most unique and influential artists of our time, she is a pioneer in what is now called "extended vocal technique". Her groundbreaking exploration of the voice as an instrument, as an eloquent language in and of itself, expands the boundaries of musical composition, creating landscapes of sound that unearth feelings, energies, and memories for which there are no words.
Over the last six decades, Ms. Monk has been hailed as one of National Public Radio's 50 Great Voices and "one of America's coolest composers". Her numerous awards and honors include a MacArthur Fellowship and Officer of the Order of Arts and Letters from the Republic of France. In the last few years she has received three of the highest honors bestowed on a living artist in the United States: induction into the American Academy of Arts and Letters (2019), the 2017 Dorothy and Lillian Gish Prize, and a 2015 National Medal of Arts from President Barack Obama.
In 1965, Monk began her innovative exploration of the voice as a multifaceted instrument, composing solo pieces for unaccompanied voice and voice and keyboard. In 1978, she formed Meredith Monk & Vocal Ensemble to further expand her musical textures and forms. Most of her music can be heard on the ECM label, including the Grammy-nominated impermanence and highly acclaimed On Behalf of Nature. Her compositions have also been featured in films by Terrence Malick, Jean-Luc Godard, David Byrne and the Coen Brothers. Celebrated internationally, her work has been presented at major venues around the world.
Since the early 2000s, Monk has been creating vital new repertoire for orchestra, chamber ensembles, and solo instruments, with recent commissions from the San Francisco Symphony and Carnegie Hall where she held the 2014-15 Richard and Barbara Debs Composer's Chair in conjunction with her 50th Season of creating and performing. Her latest music-theater piece, Cellular Songs, premiered in March 2018 at the Brooklyn Academy of Music to sold-out houses, and has since toured internationally. In March 2020 Monk released MEMORY GAME with Bang on a Can All-Stars, a collection of arrangements of never-before-recorded selections of her work.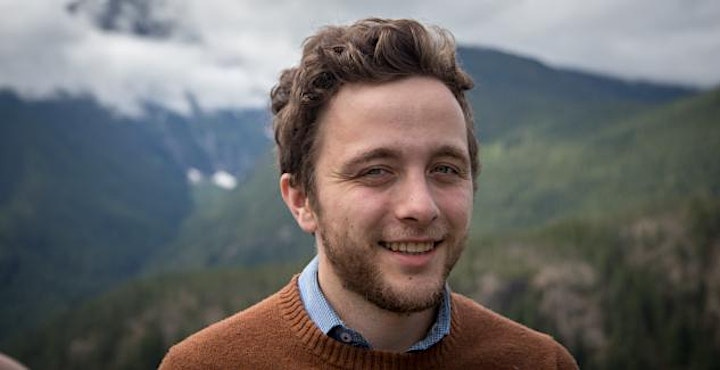 Niko D. Schroeder
Niko D. Schroeder's compositions span a wide array of genres, from contemporary classical to punk rock. Regardless of venue and medium, collaboration and the communal aspects of music are central to his work. His projects often incorporate co-composition, multimedia, and direct response to the work of others.His collaborative spirit also informs his work as a bandleader and performer. He has toured with rock, jazz, and contemporary classical ensembles in many capacities, and he regularly performs with his polka outfit, the Bierkeller Boys Oompah Band. As manager of several chamber ensembles and as the sound engineer for the Grand Valley State University New Music Ensemble, he has facilitated the premieres of dozens of new works. Cherished past projects include several ensembles dedicated to co-composition, like indie-pop band The Lake Effects and folk/classical quintet Waiting for Niko. His music has also been performed by Sō Percussion, Roomful of Teeth, the Donald Sinta Quartet, invoke string quartet, the Grand Valley State University New Music Ensemble, and members of Fifth House Ensemble.Niko is a graduate assistant with the New Music Initiative at the University of Missouri, Columbia, where he serves as both educator and sound engineer. He was the recipient of the 2019 Sinquefield Prize, the university's highest honor for a composer. Niko holds a Bachelor of Arts from Grand Valley State University, where he was named the 2015/16 and 16/17 Composer of the Year, won the 2017 Concerto Competition, and was awarded the Glenn A. Niemeyer Award—the highest distinction for student contributions to the university.
Daniel Fitzpatrick
Daniel Fitzpatrick is a composer with an exceedingly diverse musical background. Having played banjo since the age of seven, bluegrass and folk music has had considerable significance in his life as a composer and performer. He has been featured as a banjo soloist and composer in various concerts and recitals at University of Missouri, Southeast Missouri University, and East Central College. He has also had the honor to be featured in a recital in collaboration with artist Najjar Abdul-Mussawwir's Reconstructed exhibition at Southeast Missouri State University in which Daniel premiered his piece Premonition and performed traditional bluegrass music as well as works by Béla Fleck, and Tony Trischka. In addition to being a banjo player, Daniel also plays piano, guitar, and mandolin.
Currently he is studying for his Master's in music composition under Dr. Stefan Freund. His past composition professors include Dr. Robert Fruehwald, and Dr. Joseph Tyldesley. Daniel's interests in writing music are seemingly limitless, as he has explored many different folk traditions in his compositions along with the genres of dubstep, glitch, pop, and modern classical music. Rather than being defined by one particular genre of music, Daniel's compositions are characterized by the seamless integration of many musical influences.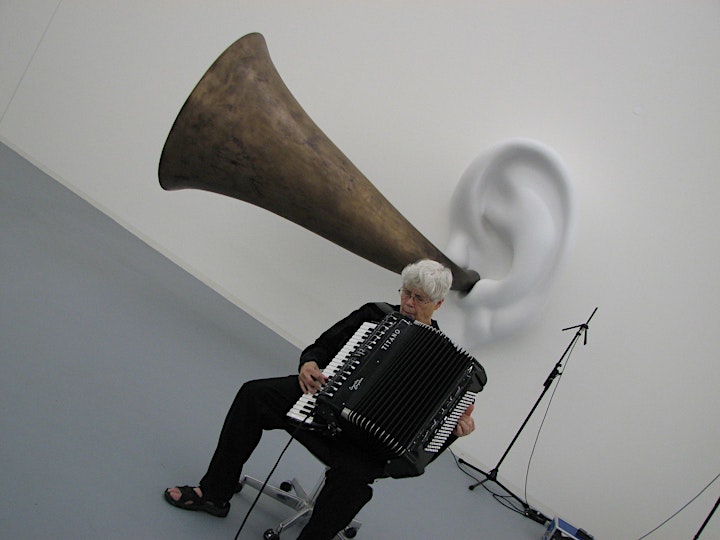 Pauline Oliveros
Pauline Oliveros' life as a composer, performer and humanitarian was about opening her own and others' sensibilities to the universe and facets of sounds. Her career spanned fifty years of boundary dissolving music making. In the '50s she was part of a circle of iconoclastic composers, artists, poets gathered together in San Francisco. In the 1960's she influenced American music profoundly through her work with improvisation, meditation, electronic music, myth and ritual.
She was the recipient of four Honorary Doctorates and among her many recent awards were the William Schuman Award for Lifetime Achievement, Columbia University, New York, NY,The Giga-Hertz-Award for Lifetime Achievement in Electronic Music from ZKM, Center for Art and Media, Karlsruhe, Germany and The John Cage award from from the Foundation of Contemporary Arts.
Oliveros was Distinguished Research Professor of Music at Rensselaer Polytechnic Institute, Troy, NY, and Darius Milhaud Artist-in-Residence at Mills College. She founded "Deep Listening ®," which came from her childhood fascination with sounds and from her works in concert music with composition, improvisation and electro-acoustics. She described Deep Listening as a way of listening in every possible way to everything possible to hear no matter what you are doing. Such intense listening includes the sounds of daily life, of nature, of one's own thoughts as well as musical sounds.