This annual tournament honors the memory of beloved community member Michael D. Riley who served as President of Moody Gardens
About this event
This annual tournament honors the memory of beloved community member Michael D. Riley who served as President of Moody Gardens and Vice-President of Gal-Tex Hotel Corporation before his unexpected passing in 2009. All proceeds benefit The Salvation Army of Galveston County.
 Due to Covid-19, the tournament has an all-new format this year!
The tournament will be played over a 4-day period. Teams are responsible to book their selected tee times for October 19-22 or November 10-11 between the hours of 1:00 and 2:30. Tee times are every ten minutes starting at 1:00. Golf course staff will keep scores till the end of play and winners will be announced live on social media on November 12. Details to come! Box lunches will be provided each day.
You can sign up for your tee times here: https://www.moodygardensgolf.com/salvationarmy/
Tickets can be purchased online or by contacting Holly McDonald at 409-939-9013 or Holly.McDonald@SalvationArmyGalvestonCounty.org.
Thank you to our 2020 Sponsors: Moody Bank, Greer Herz & Adams, LLP, McGriff Insurance Services, Forward Energy Group, Siemens, Huitt-Zollars, PKF Texas, Milam & Co. Painting, Inc., American National Group, Inc., Texas First Bank, Gilbane Construction, Moody Gardens.
The 2019 tournament results: American National took First Place, closely followed by Greer Herz & Adams and the team of CenterPoint Energy. The beautiful afternoon of golf was made possible by Title sponsor Moody Foundation; Master Sponsors Moody Bank, Gilbane Construction, Moody Gardens and Moody Gardens Golf Course; Eagle Sponsor KenMor Electric; Birdie Sponsors Greer Herz & Adams, LLP, 1859 Historic Hotels, Valero Texas City Refinery, HomeTown Bank and Huitt-Zollars. The event was chaired by Victor Pierson, President-CEO of Moody Bank and raised over $40,000 for ministry and mission in Galveston County.
The Salvation Army of Galveston County has opened a new corps in Texas City to replace ones destroyed by fire in 2012. The new Moody Family Center for Worship and Service is located at 4801 Emmett F. Lowry Expressway and houses a Salvation Army Boys and Girls Club for afterschool and summer activities for children ages 6-12. The Moody organization has been such a big part of The Salvation Army and of the community at large. It is fitting that the golf tournament honors the memory of one who was part of that family . In addition to the new programs in Texas City, work with the homeless and the poor continue in Galveston. Proceeds from the golf tournament will help provide shelter, food and afterschool care for individuals struggling to make it.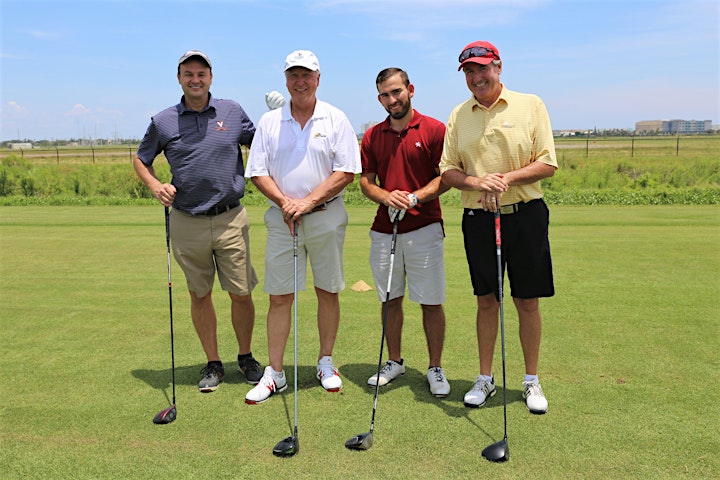 The team from American National took the top spot at the 201 Michael D. Riley Memorial Golf Tournament on July 12, 2019 at Moody Gardens Golf Course. Pictured out on the course are Jim Stelling, Jim Pangburn, Rodrigo Romo and Royce Goodwine.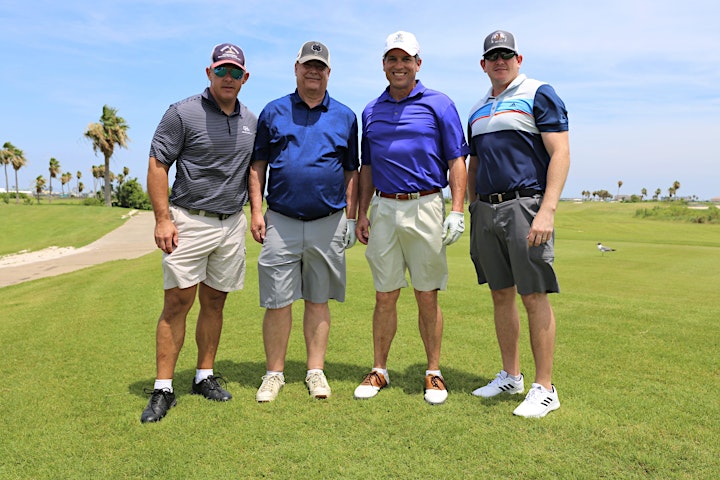 Greer Herz & Adams took second place in the 2019 Michael D. Riley Memorial Golf Tournament. Steve Burzinski, Larry Linares, Bob Kirchner and Clint Jenkins played for the team.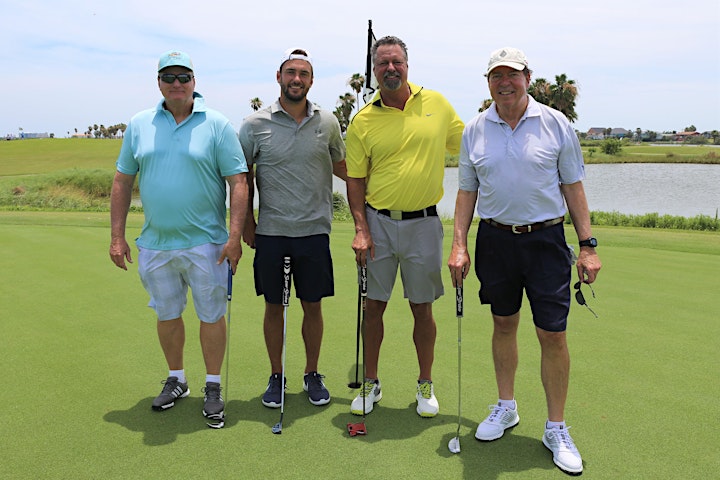 CenterPoint Energy rounded out the top three winning teams!
Organizer of 2020 Michael D. Riley Memorial Golf Tournament
The Salvation Army, an evangelical part of the universal Christian church established in London in 1865, has been supporting those in need in His name without discrimination for more than 130 years in the United States. Nearly 30 million Americans receive assistance from The Salvation Army each year through a broad array of social services that range from providing food for the hungry, relief for disaster victims, assistance for the disabled, outreach to the elderly and ill, clothing and shelter to the homeless and opportunities for underprivileged children. 82 cents of every dollar The Salvation Army spends is used to support those services in 5,000 communities nationwide. For more information on your local Salvation Army, visit www.salvationarmygalvestoncounty.org.