Description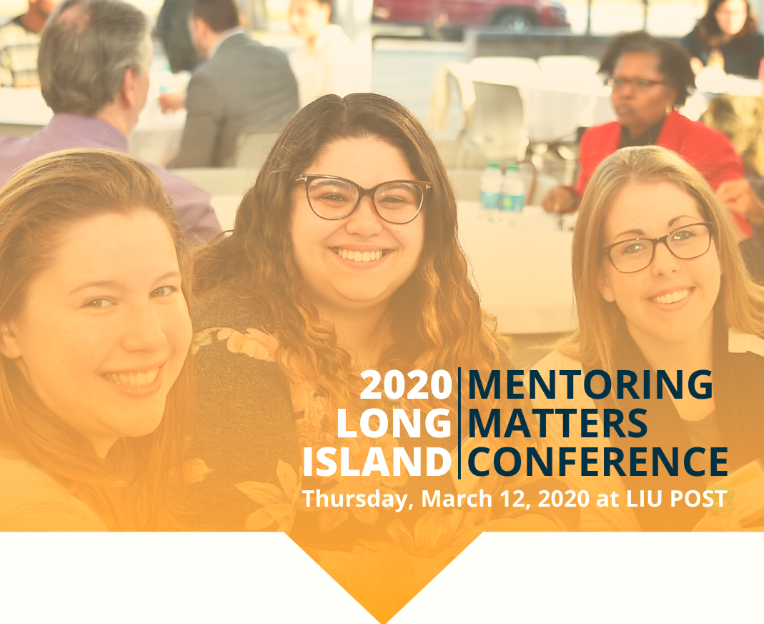 For 16 years, the Mentoring Matters Conference has been one of the region's most notable opportunities to bring timely, relevant and compelling information to mentoring programs, educators, youth-serving professionals, mentors and families. This year's theme is Encouraging Youth Voice and will feature:
Compelling keynote address

Interactive and informational workshop options

Empowering Today in Mentoring (TIM) Talk

Engaging panel and discussion

Networking opportunities
Please note: Early Bird tickets sales will end on Friday, February 12, 2020.
WHAT TO EXPECT AT THE 2020 CONFERENCE
When you attend the 2020 Mentoring Matters Conference, you will: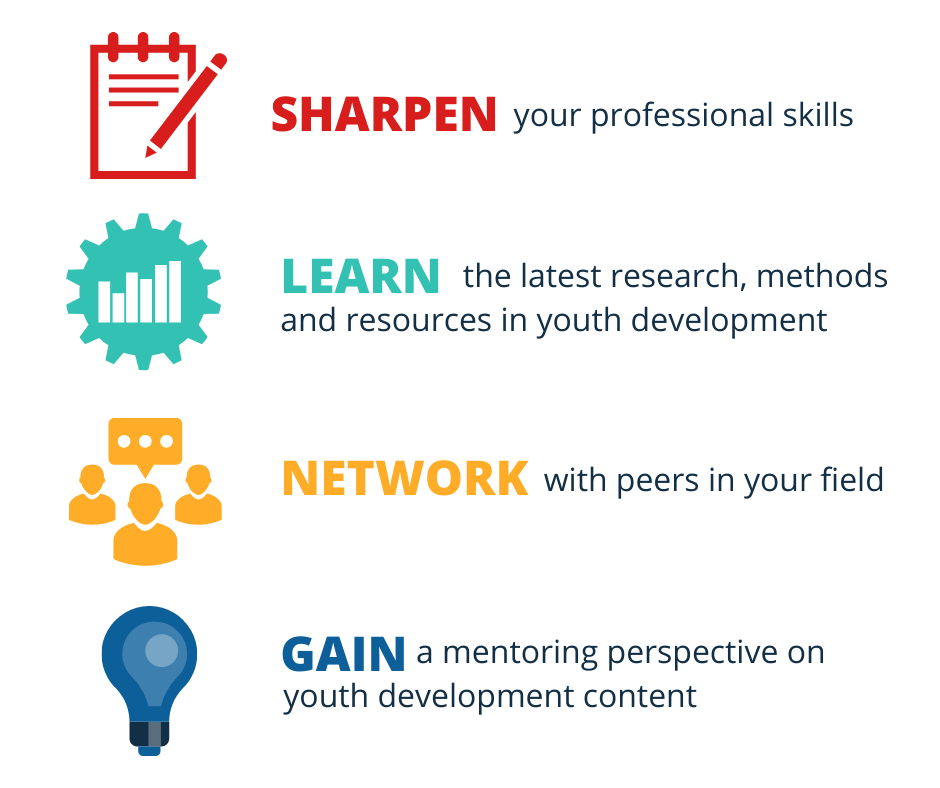 WHAT TO EXPECT AT THE 2020 CONFERENCE

MORNING KEYNOTE
In this keynote presentation, Hana Mangat, undergraduate at Columbia University, will share her journey to co-founding an organization led by young people, while still a young person herself. She will speak about the role mentors played in her life, including the role of her mother who supported the founding of Sikh Kid 2 Kid.
After Hana's presentation, there will be a moderated panel featuring Hana and her mother to dive deeper into how youth interest became youth action. Audience Q&A to follow.
AFTERNOON KEYNOTE
We are aware young people of color face systemic barriers. How can caring adults intervene on their behalf and/or create environments that ensure their voices are heard? In her keynote presentation, Education Equity Coordinator for ERASE Racism, Nadia Jean-François will speak about her work and experience as an attorney and educator, as well as, discuss and identify the ways that educators and adults working with young people can create equitable spaces that allow for young people to find and use their voices.


WORKSHOP OPTIONS
Conference participants choose one of the following workshops to attend. Each 75-minute workshop is interactive and is facilitated by an expert presenter.
TODAY IN MENTORING (TIM) Talks
Similar to a TED Talk, Today In Mentoring (TIM) Talks are short, engaging and informational presentations about the current realities of the mentoring movement and youth development. The 2020 conference TIM Talk will be:
The 2020 Census and What It Means For You
Long Island is one of the most under-counted regions for youth. The skew in accurate census data results impede Long Island in receiving millions of dollars. This funding can increase the educational and support services that are available to support the youth on Long Island. In this TIM Talk, you will learn about what data is missing, what the impacts are, and how you can take action in 2020 to ensure that your region is better counted.
Presented by Rebecca Sanin, President/CEO, Health and Welfare Council of Long Island (HWCLI)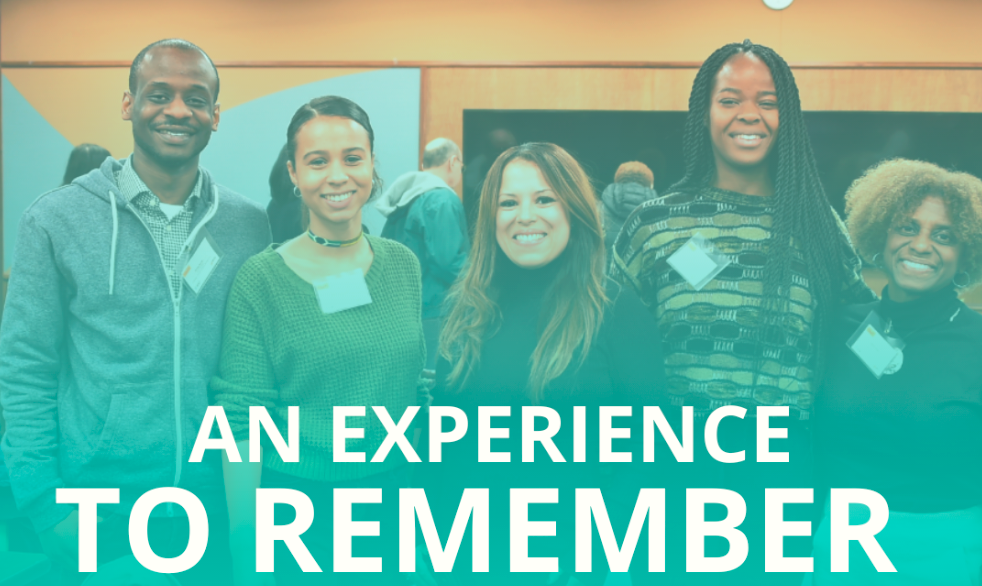 CONFERENCE DETAILS
Check-in begins at 8:30am and breakfast will be served. Our day will officially begin at 9am.

You do not need to bring your ID or a printed ticket to check-in at the conference.

All Early Bird ticket sales end on Friday, February 12, 2020.

Regular ticket sales end on Monday, March 9, 2020.
ABOUT REGISTRATION
Ticket purchase includes breakfast and lunch. Please read the workshop descriptions above before registering, as you will have to select one during registration.
If you wish to pay through check or purchase order, please select "show other payment options" which is located under the "Order Now" button during registration. *Registration is not considered complete until payment is received.
TICKETS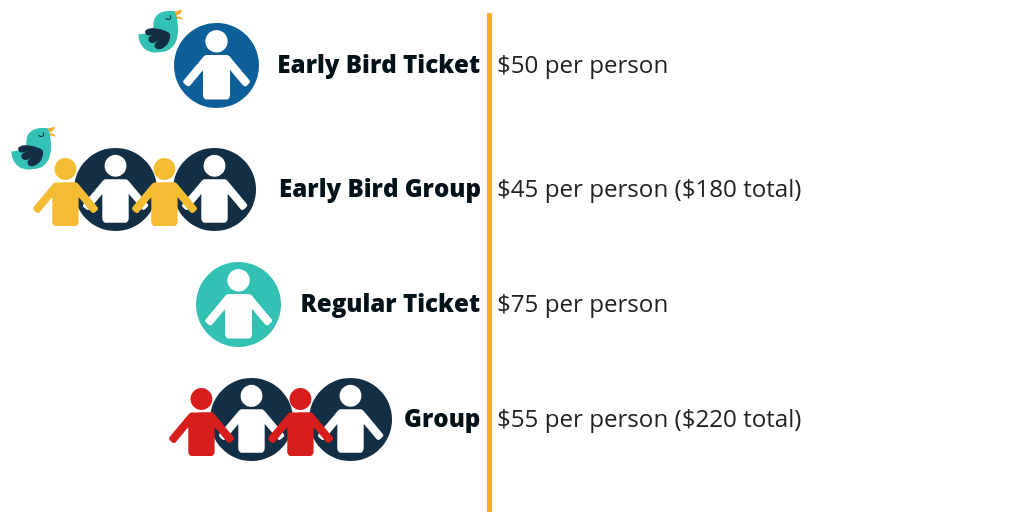 We look forward to seeing you at the 2020 Mentoring Matters Conference!
---
QUESTIONS
We look forward to seeing you on Long Island on March 12, 2020 With any questions or concerns, please contact us at 212-953-0945 or email at hkindberg@mentorkids.org. Thank you and see you soon!