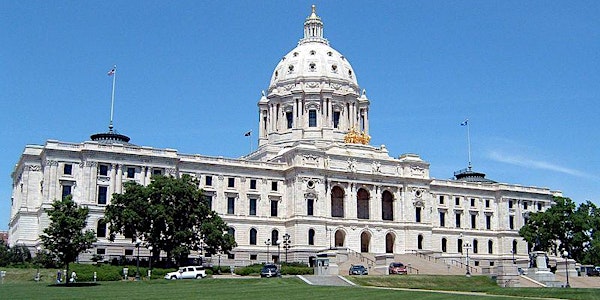 2020 Mental Health Day on the Hill
Date and time
Thursday, March 12, 2020 · 9:30am - 2:30pm CDT
Location
Minnesota State Capitol 75 Martin Luther King Junior Blvd Saint Paul, MN 55155
Description
Advocate for children and adults living with mental illnesses and their families at Mental Health Day on the Hill 2020. Join us on March 12th and make your voice heard! We are offering bus service from locations across the state. All buses arrive in St. Paul by 9:30 a.m. and depart at 2:30 p.m.
We will have an informational briefing starting at 9:30 a.m. at Christ on Capitol Hill Church, 105 University Avenue West, St. Paul. We encourage everyone to call their legislators and schedule appointments between 12:00 p.m. - 2:00 p.m. See who represents you at: http://www.gis.leg.mn/OpenLayers/districts/
We will have a rally at the Capitol Rotunda from 11:00 a.m. - 12:00 p.m.
After the rally, attendees will have time to eat lunch and then meet with their Legislators.
Please contact Sam Smith at 651-645-2948 ext 107 or at ssmith@namimn.org with questions.
Come help us strengthen and expand our mental health system at the capitol this year! We know what works, let's build on it!
---
Bus Information - Pick Up locations and times:
North East MN
Virginia - 4:30 AM. William J Bell Building, 501 First Street North
Duluth - 6:00 AM. Holy Family, 2430 West 3rd St
Cloquet - 6:35 AM. Scanlon Park & Ride, Exit 239
Pine City - 7:50 AM. Pine City Court House ,635 Northridge Dr NW
North Branch - 8:20 - North Branch Outlet Mall, 385000 Tanger Dr NW
Wyoming - 8:45 AM. Village Inn, 4848 East Viking Blvd
West Central MN
Kerkhoven - 6:15 AM. Rustad Office, 208 N. 12th St
Willmar - 7:00 AM. Kandi Mall, 1605 1st Street South
Litchfield - 7:45 AM. Human Services Building, 114 N Holcombe Ave.
Cokato - 8:00 AM Allina Health Cokato Clinic, 110 South Boulevard.
North West MN
Moorhead - 4:45 AM. A Place to Hope, 2419 12th Ave S.
Fergus Falls - 5:45 AM. A Place to Belong, 109 N. Court St.
Rochester MN
Rochester - 7:30 AM. NAMI SE Office, 1700 Broadway Ave N.
South West MN
Local group will be providing transportation.
Winona MN
Bus canceled
About the organizer
What We Do

NAMI Minnesota (National Alliance on Mental Illness) is a non-profit organization dedicated to improving the lives of children and adults with mental illnesses and their families. For over 40 years, NAMI Minnesota has worked to promote the development of community mental health programs and services, change public attitudes about mental illnesses, improve access to services and increase opportunities for recovery.  NAMI Minnesota champions justice, dignity, and respect for all people affected by mental illnesses. Through education, support, and advocacy we strive to effect positive changes in the mental health system and increase the public and professional understanding of mental illnesses. Visit our website at www.namimn.org.

Did you know?  NAMI Minnesota offers over 300 free classes and 60 support groups each year, and was recently recognized with prestigious national and state awards for its advocacy successes!