Event Information
Location
MAHCO
250 South 4th Street
- Rm 300
Minneapolis, MN 55415
Description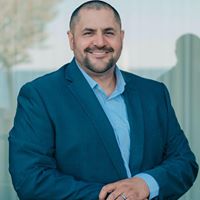 Dear MAHCO Member,
It's that time of the year again to renew your MAHCO membership and get involved in our organization!
A link at the bottom will take you to the 2020 membership renewal application. We hope that you will continue to support your organization and consider contributing your time, talents, or treasures in the coming year. Whether a simple suggestion for training topics, or serving on a committee. We look forward to hearing from you and working with you in 2020!

Please let me remind you of the following benefits, among others, included with your MAHCO membership:
Quality training spring and fall

I.C.C. Continuing Education Credits for MAHCO Trainings

Quarterly newsletters

Valuable networking opportunities

Information including the latest housing and code enforcement job postings in the region on the MAHCO website: www.mnhousingcodeofficials.org

Additional information and resources on our newly established LinkedIn Group Page.

Certification training

Reference materials on loan for those hoping to become certified

Compensation for newly certified board members
Your membership with MAHCO is mutually beneficial to both your career as well as to MAHCO being your association. A strong statewide association gives members a greater voice in housing and code related matters both state and nationwide.
For these reasons, I ask for your renewed membership in your association; dedicated to promote the health, safety and welfare of Minnesota residents; to advance, educate and improve efforts of those who are actively involved with and responsible for the enforcement of housing, environmental, land use and other related codes; and to establish a clearinghouse to facilitate the administration of the various codes with which the association is concerned.
Thank you for your continued support!
Sincerely,
Greg Smith
MAHCO President
gsmith@duluthmn.gov
218.590.8954
------------------------------
***If you would like a paper application and would like to submit payment via check, please follow link below to download the PDF application: https://www.mnhousingcodeofficials.org/membership
***You can still submit membership application and fee payment after this event page ends. Please follow link below to download the PDF application: https://www.mnhousingcodeofficials.org/membership
---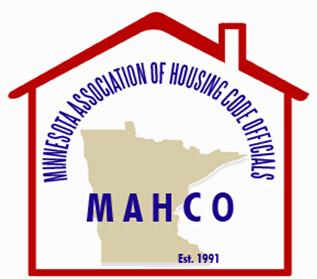 We are a non-profit organization serving the needs of code enforcement officers, housing inspectors & code officials throughout Minnesota. We promote the Health & Safety of MN residents by providing opportunities for training and collaboration of code enforcement officials around the state.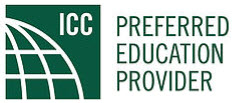 Date and Time
Location
MAHCO
250 South 4th Street
- Rm 300
Minneapolis, MN 55415
Refund Policy