2020 Lucky Laces 1M/5K/10K & Little Leprechaun Fun Run

Saturday, March 21, 2020 from 8:00 AM to 11:00 AM (MDT)
Event Details
Lucky Charm (March 14, 2020) and Lucky Laces (March 21, 2020) are being suspended.
Over the past few weeks, monitoring the status of the Coronaviris (COVID-19) outbreak, we've all experienced and witnessed intense concern at the escalation of risk to participants, staff, volunteers, and vendors at public events.

After much internal consultation, interaction with registered participants, as well as reaching out to and seeking the advice of public health officials and local municipal entities, we regretfully announce that both Lucky Charm (March 14, 2020) and Lucky Laces (March 21, 2020) are being suspended.

The Denver Parks permitting office will be issuing a list of potential replacement dates in the near future and we will work to provide adequate notice and opportunity for participants to transfer their Lucky registration(s) to those dates and/or to opt in to another Feat on the Street event.

This article from Road Runners Club of America provides some informative thought from various perspectives on this issue.

We apologize for any inconvenience and look forward to seeing everyone at future events.

Be safe. Run well.
EVENT START TIMES:  8am – 1 Mile     9am – 5K/10K

Lads & Lasses - Ladies & Lords - It's time to get ready for LUCKIEST ST. PATRICK'S WEEK EVER - the Lucky Charm 1M/5K/10K and/or the Lucky Laces 1M/5K/10K - Get DOUBLE LUCKY and run them both!
But you know the drill, by the time this event rolls around we've been running through the wonderfully wild Colorado winter and we're just hoping for the warm whisp of spring.  So far we've had that hope realized every year at Lucky Laces, with the exception of one chilly, but dry, event day.  Regardless, you can drink away the weather at the Lucky Laces after-party, with live Irish music and other entertainment, some snacks, beer and drawings and, did we say beer yet, . . yes, beer.
One last thing you need to know.  Do the Lucky Double this year! 
Info on the LUCKY DOUBLE below (and if we say lucky too many times then, well ... th' best o' luck t' you and we'll see ya' in the mid of March for th' LUCKIEST St. Paddy's week ever :)
LUCKY CHARM 1M/5K/10K: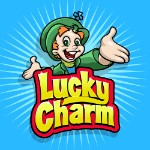 The Lucky Charm is the Saturday before St. Patrick's Day, so get lucky and run the Lucky Charm on March 14th! Run the Lucky Charm and collect your charmed lucky charm medal at the end so that you can wear it while you eat your bowl of Lucky Charms at the end. And you'll definitely want to wear your lucky charm all the lucky week long as you get ready for the final celebration at Lucky Laces!
This charming and lucky event is designed to get you all ready for the Lucky Laces event the following week. Now you may not be able to run them both, but we're going to make sure that your experience at the Lucky Charm has everything you need for the luckiest of lucky St. Patrick's week - awesomely lucky shirt, great medal, fast 1M, 5K and 10K course, phenomenal vendors, entertainment, race give-away drawings and much, much more!
When & Where

Denver City Park
3001 East 17th Avenue
Denver, CO 80206


Saturday, March 21, 2020 from 8:00 AM to 11:00 AM (MDT)
Add to my calendar
Organizer
Feat on the Street, Inc. - Your Race.  Your Pace.  Your Feat.
Whether you're an experienced athlete looking for a PR and a steady regimen of timed competitive training events or a recreational runner looking for awesome themed events to enjoy with your friends - run Feat on the Street events and find out how easy it is to connect your active, healthy lifestyle and personal goals with a social community that will seem as though it's made just for you!