About this Event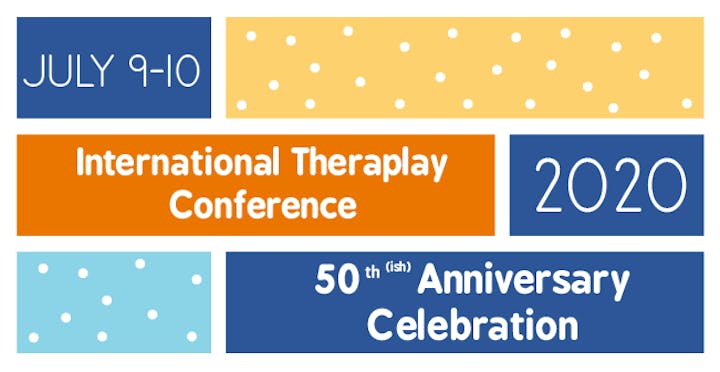 We look forward to welcoming you to Evanston!
The 2020 8th International Theraplay Conference will be held in Evanston IL, from July 6-12, 2020 with the main conference dates July 9-10. This year's highlights include: keynote speeches by Bessel van der Kolk and Melanie Chung-Sherman, an opportunity to participate in one of three different workshops each day and pre and post-conference trainings with experts in Theraplay, EMDR, and working with children and families. Take advantage of the opportunity to learn with and from your peers in the field at this high caliber learning institute.
It's also Theraplay's 50th(ish) anniversary celebration! Celebrate with friends new and old and see just how far Theraplay has come in supporting children and their families and caregivers.
For some extra fun, choose from a variety of evening social events to 'let your hair down' and relax after each day's learning.
Register today!
For more detailed information about the menu of options to choose from, please visit Theraplay Conference and Workshops.
FAQs
Do you offer any nonprofit or student discounts? We offer a special discounted rate of $250 for the July 9-10 conference programming for current students and professionals working for a nonprofit or NGO. Please complete this form to apply for the discount. Once your application has been approved (typically within 5 business days) you will be sent a special discount code that you can use at registration.
How do I reserve a room at the conference hotel? Please identify yourself as an attendee of the 2020 Theraplay International Conference when making your reservation at the Hilton Orrington via telephone at 1-800-HILTONS. Attendees can also make reservations at their website by entering the code TIC20 in the box marked Group/Convention Code. Conference rates apply to rooms for the dates July 5 through July 12. Available rooms are limited. Please make your reservations early.
What are my transportation/parking options? Shuttle and taxi services are available from both airports. We also recommend taking advantage of shared ride services, carpooling, or train if possible. The hotel shuttle van may be available for short distances from the hotel. Parking at the hotel incurs a daily valet fee and there is no free parking within the City of Evanston. On Thursday, July 9 we will be providing a group shuttle to/from the Wilmette Harbor Club. Parking and navigation through the Chicago area can be challenging at best - we recommend using one of the alternatives available if possible.
What is your refund policy for the conference and social events? Except in cases of extreme emergency, conference tickets and registrations for social events are nonrefundable. Please email John Castro at registrar@theraplay.org for any transfer or refund requests or call 1-847-256-7334x125. Transfers will incur a processing fee of $50 for the transfer of your entire ticket and any related social events. Transfers of just social events will incur a $10 fee.
What's your refund policy for pre- and post-conference trainings? Please refer to our website at for our refund policy concerning trainings.
How do I receive continuing education? For information on continuing education credits available, please visit our conference page. Participants will receive 12 CEs for their attendance July 9 and 10, 2020. In order to be eligible for continuing education, attendees must sign in and out and be in attendance for the keynote and afternoon sessions on both days. Staff/volunteers will be onsite to facilitate this process, and you will receive additional instructions closer to the conference. Instructions to complete evaluations and receive your certificate will be emailed after the conference. Please note, APT credits will not be available for this conference, but vary for pre- and post-conference trainings. Please consult our website or contact us at info@theraplay.org with any questions regarding CEs.
Will presentation materials be available? PDF files of presentation materials will be emailed to attendees 2-3 weeks before the conference. It is recommended that you print or download these materials to your tablet or laptop to have them available for reference during each workshop. For the pre- and post- conference trainings, all materials will be provided at the trainings. We are 'going green' for this conference and are not providing printed materials.
What if I need special accommodations or have additional questions? Please give us a call at 1-847-256-7334x125 or email John Castro at registrar@theraplay.org as possible with any requests.