Description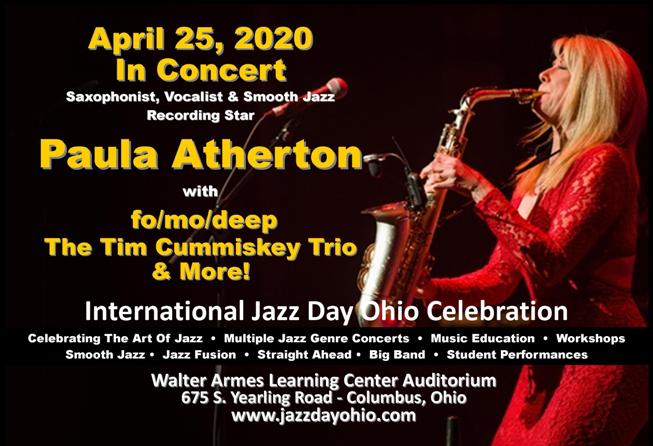 April is Jazz Appreciation Month. On Saturday, April 25th, in recognition of the United Nations UNESCO Herbie Hancock Institute Worldwide International Jazz Day Celebration, SEMM Foundation and Jazz 98.5 FM, WSAX proudly presents the 2nd Annual International Jazz Day Ohio Celebration.
International Jazz Day Ohio will offer an all star line-up of live jazz performances, workshops and more. Expect great performances from regional, national and international jazz superstars, featuring saxophonist, flautist, vocalist and smooth jazz star Paula Atherton, along with performances from the jazz fusion recording stars, fo/mo/deep, The Tim Cummiskey Quartet, and many more! International Jazz Day Ohio will also showcase student performances, including a special guest University jazz ensemble.
Adult tickets are available now from $15 to $25. Student tickets are $5. Children under 12 are free when accompanied by a paid adult. More information is available online on the International Jazz Day Ohio website at www.jazzdayohio.com.
This celebration is presented by SEMM Foundation and your jazz station, Jazz 98.5 FM, WSAX.

Bring your heart, soul and passion and support keeping jazz alive.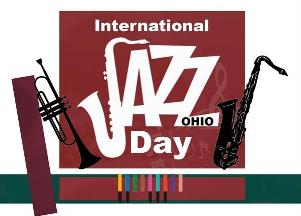 About International Jazz Day Worldwide
In November 2011, the United Nations Educational, Scientific and Cultural Organization (UNESCO) officially designated April 30 as International Jazz Day in order to highlight jazz and its diplomatic role of uniting people in all corners of the globe. International Jazz Day is chaired and led by UNESCO Director General Audrey Azoulay and legendary jazz pianist and composer Herbie Hancock, who serves as a UNESCO Ambassador for Intercultural Dialogue and Chairman of the Herbie Hancock Institute of Jazz. Since 2012, organizers from over 190 countries have produced a record number of Jazz Day events every year.
International Jazz Day brings together communities, schools, artists, historians, academics and jazz enthusiasts all over the world to celebrate and learn about jazz and its roots, future and impact; raise awareness of the need for intercultural dialogue and mutual understanding; and reinforce international cooperation and communication. Each year on April 30, this international art form is recognized for promoting peace, dialogue among cultures, diversity, and respect for human rights and human dignity; eradicating discrimination; promoting freedom of expression; fostering gender equality; and reinforcing the role of youth in enacting social change.
International Jazz Day is the culmination of Jazz Appreciation Month, which draws public attention to jazz and its extraordinary heritage throughout April. In December 2012, the United Nations General Assembly formally welcomed the decision by the UNESCO General Conference to proclaim April 30 as International Jazz Day. The United Nations and UNESCO now both recognize International Jazz Day on their official calendars.