2020 International Day of Happiness 1M 5K 10K 13.1 26.2 –Worcestor
Description
2020 International Day of Happiness 1M 5K 10K 13.1 26.2 –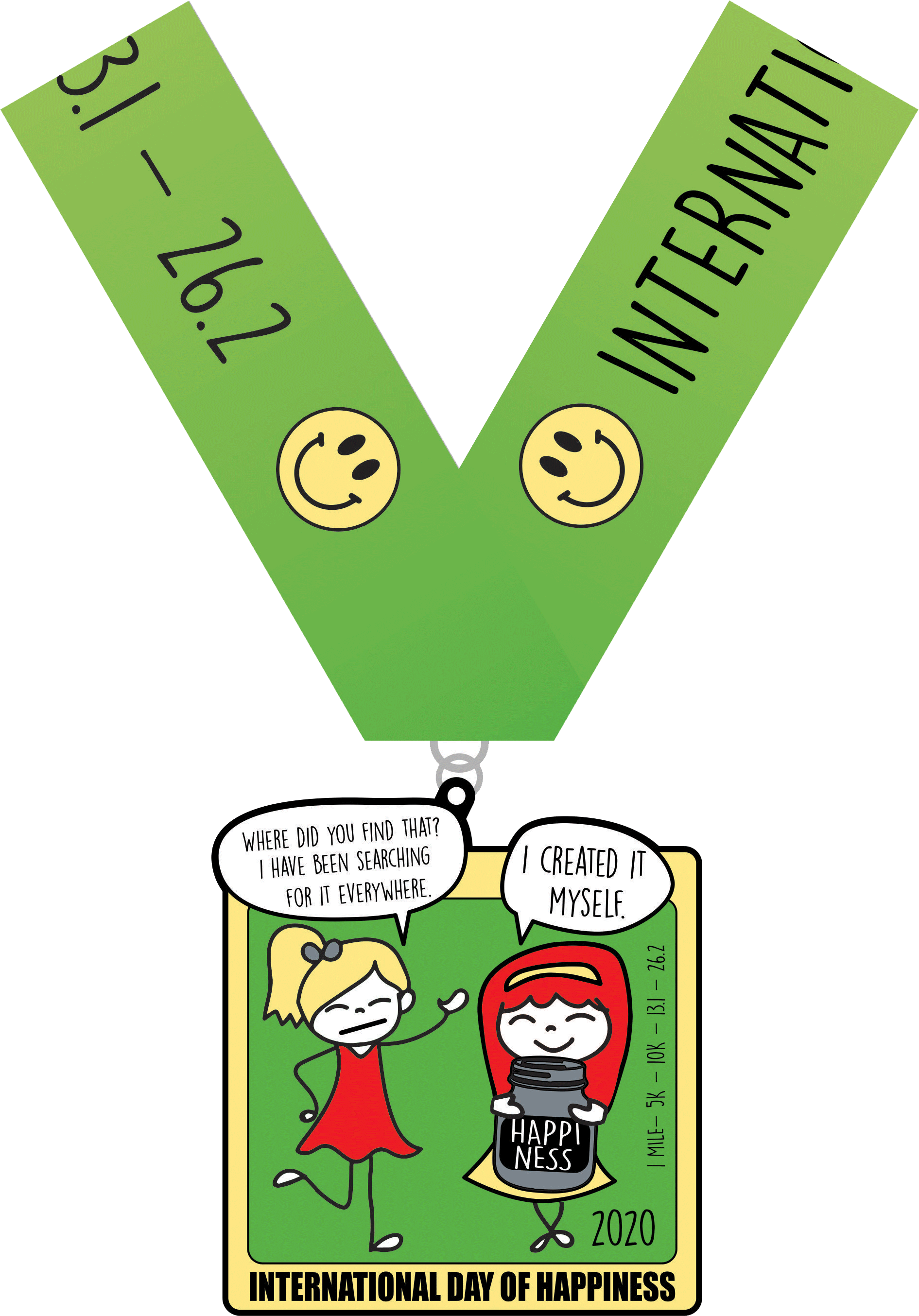 Did you know that March 20th is the International Day of Happiness?!?! We are so excited to celebrate with our International Day of Happiness 1M 5K 10K 13.1 26.2! Since 2013, the United Nations has celebrated the International Day of Happiness as a way to recognize the importance of happiness in the lives of people around the world. We invite you to join us and to go out and help bring happiness to those around you!
Plus, we will also be donating 15% of each registration to
All Hands and Hearts,
an amazing organization that effectively and efficiently addresses the immediate and long-term needs of communities impacted by natural disasters. They communicate directly with local leaders and community members and then deploy their unique model of engaging volunteers to enable direct impact, helping to build safer, more resilient schools, homes and infrastructure. Help us spread happiness and help to those affected by national disasters!
*For a limited time you can purchase an official t-shirt and/or hoodie HERE!
What:
This is a 1M, 5K, 10K, 13.1, 26.2 virtual run (or walk) to celebrate HAPPINESS! You choose which distance you want to complete!
When:
Complete your race any time in March, even better if it's March 20th!
*Medals and bibs will start shipping out mid-February. After that they will ship out within 2 to 5 days of signing up.
Where:
You choose the course and you time yourself (you'll report your finishing time to us).
Why
: Because this is our way of celebrating International Day of Happiness!
Cost:
The price is $22 and that includes your medal, bib and shipping. Plus, at least 15% of every entry will be donated to All Hands and Hearts.
*We are in no way affiliated with this charity, we like to choose a different charity for each of our races and are happy to raise funds for them.
WHAT IS A VIRTUAL RACE? A virtual race is a race that can be run (or walked) from any location you choose. You can run, jog, or walk on the road, on the trail, on the treadmill, at the gym or on the track (or even at another race). You get to run your own race, at your own pace, and time it yourself. And your medal will be shipped directly to you. Complete a virtual 5K, 10K, half marathon and more!