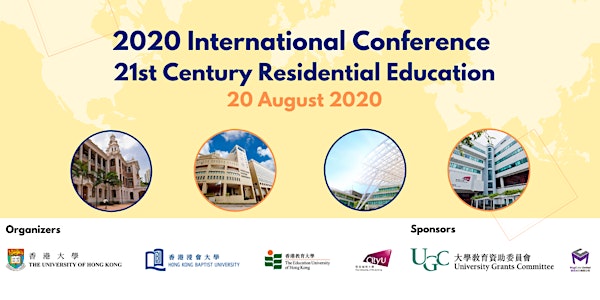 2020 International Conference 21st Century Residen
The conference is a collaborative effort between several universities from Hong Kong, Singapore, US and UK.
About this event
It aims to serve a platform for the exchange of ideas, sharing of effective strategies on learning outside campus and residential education. During this conference, the keynote speakers will explore the strategies for 21st century learning which helps the development of students and residential education, as well as the future trends of relevant issues in residential education learning. During the seminars, speakers will also share their experience and expertise on topics related to students' learning, residential life, partnership with students and student support.
Note: The whole conference will be held online.
Speaker Information:
Dr. Joey Kopriva
Topic: Student Development and Engagement via Student Leadership Roles within Residence
Dr. Kevin Conn
Topic: Emotional Intelligence and Residential Education
Dr. Ela Nutu
Prof. Low Chuen - Chuen, Valerie
Prof. Mak Fuk-tat, Arthur
Full Profile
Prof. Chu Kai-wah, Samuel
Hall Warden
Full Profile
Prof. YU Wai Mui, Christina
Dr. Cheng Wing Tung, Michelle
Full Profile