Women's Empowerment Masquerade Luncheon
About this event
2020 "I'm Every Woman" Women's Empowerment Halloween Masquerade Luncheon and Fundraiser 2020 | Presented by Rising Stars of America (RSOA)
Join Us in Celebrating 5 Years of Empowering Families and Communities | Moving Forward Together in Unity!
You are invited to join us for the 2020 "I'm Every Woman" Women's Empowerment Halloween Masquerade Luncheon and Fundraiser (Family Edition) on Saturday, October 31st from 12:00 PM – 4:00 PM EST, at the beautiful Wyoming Civic Center, as we celebrate 5 years of empowering families in the community.
Our keynote speaker is Dr. Calisha Brooks, PhD, Founder of Soul Care LLC. She will speak on ways to balance work and family life. Morning Anchor Jessica Brown – Fox 19 News will be our Mistress of Ceremonies.
To spruce up the fun and enhance your Halloween experience, guests are encouraged to wear their favorite masquerade style (mask only) to the event. Be as fun, creative, and classy as you like.
In addition, look forward to DJ D Marsh on the turntable, so put on your party shoes and get ready to have some fun, enjoy great food, fabulous giveaways, vendors for your shopping experience, amazing speakers and so much more.
All proceeds will directly benefit Rising Stars of America literacy program supporting its mission to embrace, encourage, enhance, and empower the lives of young people. We can cheer to that!
This is an event you don't want to miss! Registration is required. Reserve your seat today!
EVENT TICKET INFORMATION:
General Admission Individual | $30
General Admission Group (6) | $180
2020 VENDOR REGISTRATION GENERAL INFORMATION:
Admission $90 (Includes 6ft table, 2 chairs, continental breakfast + lunch)
The vendor space is limited; therefore, we are only allowing the first 5 completed (and approved) vendor applicants to participate in this year's event. Payment not received in full with your application will result in a forfeiture of your table and release to other vendors on the waiting list.
All ticket sales are final. Tickets are non-transferable and non-refundable.
ROOM AND SEATING CONFIGURATION:
To manage social distancing at the event, RSOA is planning to keep tables 6-feet apart and only 6 people to a table.
EVENT FOOD AND BEVERAGE:
Boxed lunches and individual drinks will be served at the event. Disposable food service items (e.g., utensils, dishes and napkins will be available as well).
COVID-19 | IMPORTANT HEALTH AND SAFETY ANNOUNCEMENT:
COVID-19 is mostly spread by respiratory droplets released when people talk, cough, or sneeze. It is thought that the virus may spread to hands from a contaminated surface and then to the nose or mouth, causing infection.
WHAT'S EXPECTED OF ATTENDEES:
Therefore, in collaboration of state and local health officials, and for the health and safety of everyone, temperature checks will be taken at the entrance. All staff, volunteers and attendees are required to practice proper hand washing, and wear a face covering during the event. A face mask and hand sanitizer will be provided if needed.
Rising Stars of America staff, volunteers, and attendees, please stay home if you have any COVID-19 symptoms, including fever, cough, or gastro-intestinal issues. Additionally, do not attend the event if you have been diagnosed with COVID-19, or had direct contact with an individual diagnosed with or suspected to have COVID-19 (14 DAYS) prior to event.
IF ATTENDEE ATTEMPTS TO ENTER EVENT WITHOUT A FACE COVERING:
If you refuse to wear a face covering, you will not be permitted to enter the event/venue. Due to the safety of others, you will be asked to immediately vacate the premises.
Thank you in advance for your understanding and support.
For more information on this event, to request vendor's application or learn more information about Rising Stars of America, please contact Nicole Chambers-Cunningham at (513) 550-5976 or visit our website at: www.risingstarsofamerica.com.
Rising Stars of America – Leaders Leading The Way!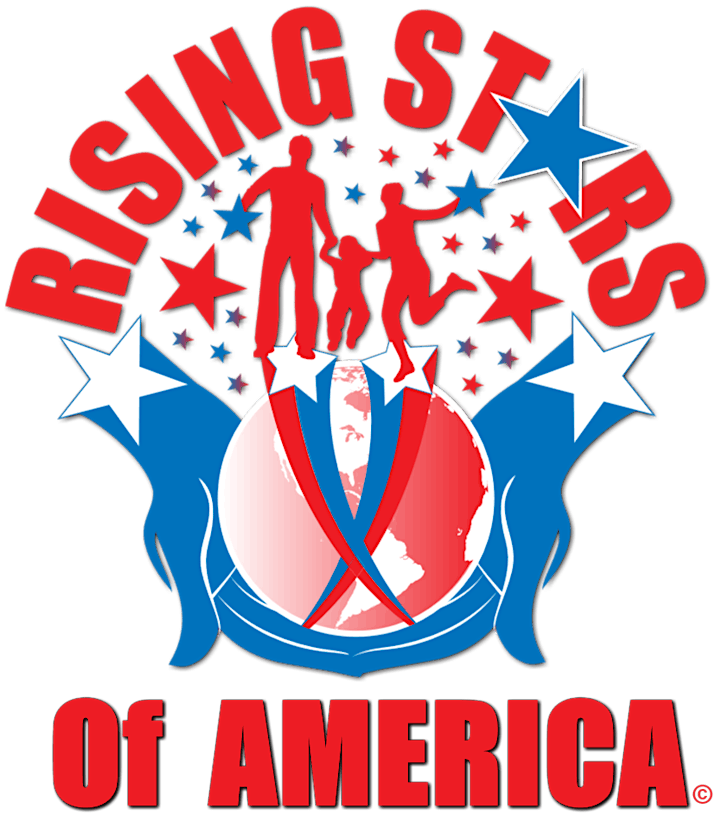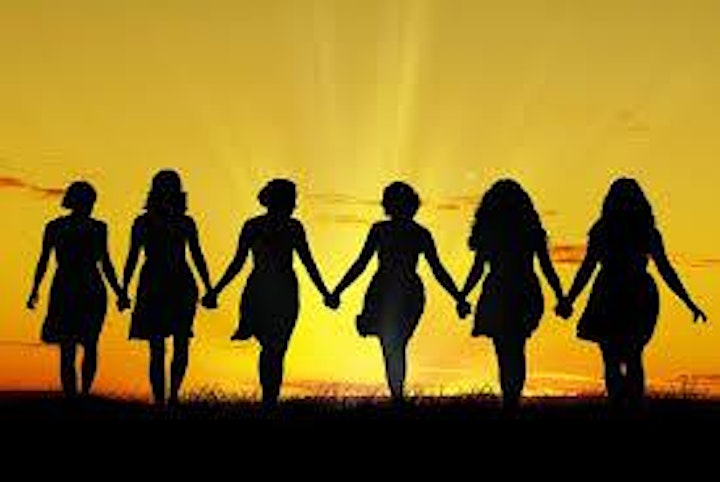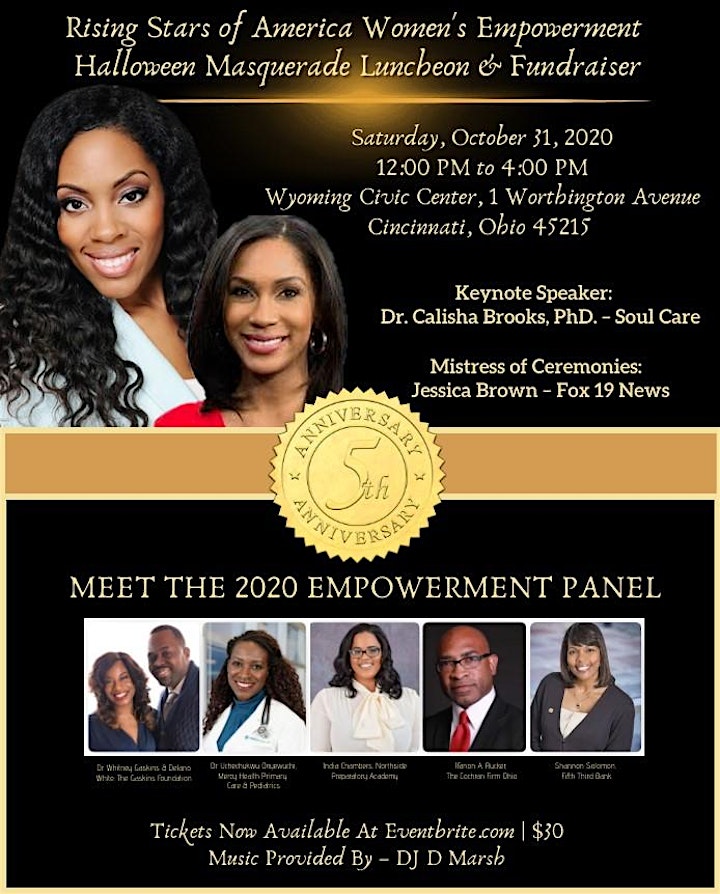 Organizer of 2020 "I'm Every Woman" Women's Empowerment Halloween Masquerade Luncheon