2020 Global Leadership Conference: VISIONS AND DREAMS
About this Event
VISIONS AND DREAMS – 2020 GLOBAL LEADERSHIP CONFERENCE – Los Angeles, California
Sunday, August 16, 2020 – Tuesday, August 18, 2020
VISIONS AND DREAMS – 2020 GLOBAL LEADERSHIP CONFERENCE – Los Angeles, California
Sunday, August 16, 2020 – Tuesday, August 18, 2020
Meetings: Anaheim Convention Center
800 W Katella Ave, Anaheim, CA 92802
Accommodations: Anaheim Hilton Hotel
777 West Convention Way, Anaheim, CA 92802
--------------------------------------------------
"In the last days, God says, 'I will pour out my Spirit on all people. Your sons and daughters will prophesy, your young men will see visions, your old men will dream dreams.'" (Acts 2:17)
-------------------------------------------------
Dear Family around the World,
We are so excited to host you this year in Los Angeles, California for the 2020 Global Leadership Conference (GLC) on Sunday, August 16 to Tuesday, August 18, 2020! The inspirational theme for this year is VISIONS AND DREAMS!
Due to the large expected attendance, the historic 2020 GLC will be held at the Anaheim Hilton Hotel for accommodations and Anaheim Convention Center for meetings! They are a casual five minute walk apart. The conference is situated in the heart of Anaheim, California – less than a mile from Disneyland!
GLC highlights will include the Eighth Los Angeles Commencement of the International College of Christian Ministries and the Spirit sending out the OPERATION EAGLE Planting of Minneapolis, Minnesota!
We are encouraging every Church Leader Couple, every Shepherding Couple and every CAICC Region Leader couple to stay at the Anaheim Hilton Hotel. The special group rate for the conference is only $139/night plus tax.
You are free to book directly. However, the group rate is only available until July 15th – so book now!
May the Lord bless you in this new decade with "immeasurably more VISIONS AND DREAMS!"
We are family… full of visions and dreams,
2020 GLC Staff
(Note: You can also book by calling 877-776-4932 and using Group Code *CAI*)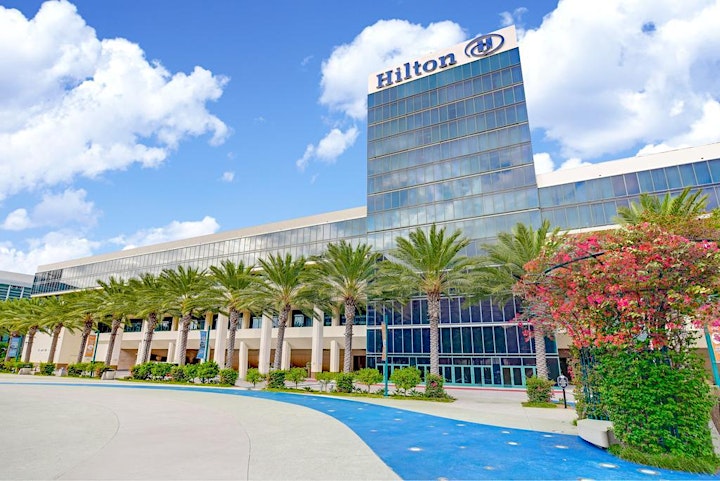 2020 Global Leadership Conference Program
Pre-Conference Program
Tuesday, August 11th
World Sector Leaders Meeting
7:00pm - 9:30pm
Wednesday, August 12th
World Sector Leaders Meeting
9:30am - Noon (Men / Women)
2:00pm - 4:30pm
Crown of Thorns Council Meeting
7:30pm - 10:00pm
Thursday, August 13th
Crown of Thorns Council Meeting
9:30am - Noon (Men / Women)
2:00pm - 4:30pm
Friday, August 14th
Church Builders Workshop
9:00am - 12:30pm
ICCM Chancellor's Gala
5:30pm – 8:30pm
International Campus Devotional
8:00pm - 10:30pm
Saturday, August 15th
CyberCon
9:00am - 1:00pm
MERCY Summit
9:00am - 1:00pm
Global Admin Forum
9:00am – Noon
ICCM Commencement Rehearsal and Pictures
2:00pm - 5:00pm
Mature Singles Reception
6:00pm - 7:30pm
Teen Devotional and Dance
7:00pm - 9:30pm
Talent Show
7:00pm - 8:30pm
Pure Dance
9:00pm - 10:30pm
Sunday, August 16th
Church Service/ICCM Commencement
9:00am - 1:30pm
Kingdom Banquet
7:00pm - 9:30pm
Monday, August 17th
World Sector Sessions
9:00am - Noon
Pac Rim Tribe
Central & South America
Africanus
SAGES
Middle East
Europe & Eurasia
Austral-China
Ministry Sessions
2:00pm - 4:30pm
Teens
Campus
Singles 18 to 35
Singles 36+
Single Parents
Marrieds
Nationals
MERCY Night
7:30pm - 10:00pm
Tuesday, August 18th
Men/Women Sessions
9:30 – Noon
Specialized Ministries
2:00pm - 4:30pm
Teen Workers
AMS
Chemical Recovery
Song Leaders
Shepherds Forum
Last General Session
7:30pm - 10:00pm