Description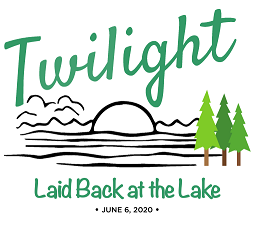 The Georgia 4-H Foundation is excited to once again offer a chance to gather and spend time with 4-H friends as we get "Laid Back at the Lake." Enjoy time with old friends, meet new ones and see all that Rock Eagle has to offer. Stay for the day or spend the night in one of our newly renovated cabins and enjoy a continental breakfast the next morning.
Please join us for an afternoon of fun with swimming, visit to the canteen, canoeing, tours of the Natural History Museum, and a chance to visit your favorite spots at Rock Eagle. New this year will be an exciting opportunity to reminisce and visit with old friends at our Welcome Reception followed by dinner complete with a Low Country Boil - all in the comfort of the air conditioned Dining Hall. Please bring your scrapbooks, photos and memorabilia for all to enjoy! The fun will continue with music and dancing with the Dirk Howell Band. Beverages will be provided throughout the evening and make sure that you save room for a late night snack. We look forward to seeing you there!
Schedule of Events:
2:00-5:00pm – Registration and Optional Activities – Pool II swimming, Canoeing, Canteen shopping and tours of the Natural History Museum

5:00-7:00pm – Welcome Reception and reuniting with friends in the Dining Hall – please bring scrapbooks and memorabilia to share

7:00pm – Dinner featuring Southern fare food stations and an authentic Low Country Boil, bar with wine, beer and signature Sangria and lots of time to visit with old and new friends

8:30-11:30pm– Band Party featuring the Dirk Howell Band at the EMC/Senior Pavilion with hosted beer and wine

10:00pm – Late Night Snack at the EMC/Senior Pavilion
Bonus Activity:

Optional Movie available for children ages 5 and up from 8:30-10:30pm
Don't want the night to end? Make the most of your trip back to Rock Eagle by reserving a cabin with your favorite friends! New cabins are available for overnight lodging. You may rent a private room or an entire cabin. A room will feature 4 beds and a private bath for $100. Rental of an entire cabin will accommodate 22 guests comfortably with a large family area, 6 private bedrooms, and 6 private bathrooms for $500.
Lodging and Sunday breakfast, which will take place from 8:30-10:00am, are options to add to your order at the end of the check-out process.
Registration Deadline - Friday, May 22
Early Bird Ticket Sales: $50 per person, ends Wednesday, April 15

Regular Ticket Sales: $60 per person after April 15
FAQs
How can I contact the organizer with any questions?
Please call the Georgia 4-H Foundation office at 706-542-4444 with any questions, or email 4hfndtn@uga.edu.
What is the dress code?
Attire for Twilight on the Lake will be camp casual.
What's the refund policy?
Refunds are not available for this event.