Description
Daily Schedule:
Registration (Monday) 7:45 am
Drop off (Tues-Fri) 8:30 am
On Ice 9 am - 11 am
Off Ice/Class/Lunch 11 am - 12:30 pm
On Ice 1 pm - 3 pm
Off Ice/Classroom 3 pm - 4 pm
End of Day 4 pm
When you search for a summer camp, your first consideration should be credentials. Simply put, you cannot find this level of credibility anywhere else!
"Since I started working with Steve in the summer of 2003 I have been very impressed with his knowledge, teaching ability and professionalism".
--Ed Belfour
Former NHL goaltender, Steve McKichan, BS.Ed, has been turning goalies into Future Pros for nearly two decades. His program has become the most popular, full-time, personally delivered program in North America. Future Pro is the ONLY program available with the unique combination of credentials, commitment, quality and proven results. Steve has worked as Ed Belfour's Goaltending Coach and as the Goaltending Coach of the Toronto Maple Leafs from 2004 - 2008.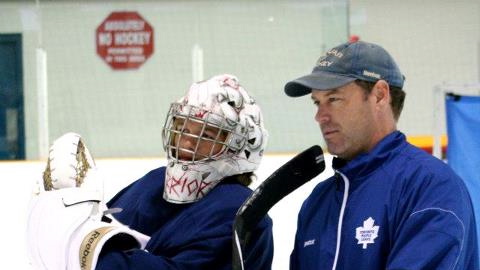 This camp will be directed by Steve McKichan