About this Event
The 2020 Virtual Conference hosted by the Friends of South Carolina Libraries is a learning and engagement opportunity for all library Friends, Board Members and Staff. Each registration will include one conference packet mailed to the address and designated will include a tote bag, handouts and materials for conference programs as well as swag from library and literary groups across South Carolina.
**Register by November 2nd to receive a mailer by November 6th**
Friends groups are welcome to register once and watch in socially distanced groups to encourage open discussion and social participation.
Conference Schedule
9:00 am - 9:45 am Welcome & Announcements
Marlena White, President of FOSCL
Amanda Dickman, Beaufort County Library System, Interim Director
9:50 am – 10:20 am - Leesa Aiken, South Carolina State Library Director - The State of the State Library System During COVID-19
10:20 am - 10:50 am Jonathan Newton, USC Upstate— "Advocating for your Library"
10:50 am – 11:00 am Break
11:00 am – 11:45 Debbie Cahoon, VP for Community Investment
Community Foundation of the Lowcountry "Sustaining Your Non-Profits in a Virtual World"
11:45 am – 1:00 pm Lunch with your Friends at Home
1:00pm – 1:50 pm Jimmy Wooten, Community Engagement Manager
Greenville County Library System "Communicating Your Story Digitally"
1:50 pm – 2:00 pm Break
2:00 pm – 3:00 pm Keynote Address ~ Brad Taylor, Author
Hosted by Jonathan Haupt, Executive Director Pat Conroy Literary Center
3:10 pm – 4:00 pm Dan Aldridge, President of Friends of Georgia Libraries
"Memorandums of Understanding"
4:00 pm Conference Farewell - Marlena White, President FOSCL
5:00 pm – 6:00 pm "Before We Were Writers" Panel Discussion, Pat Conroy Center Literary Festival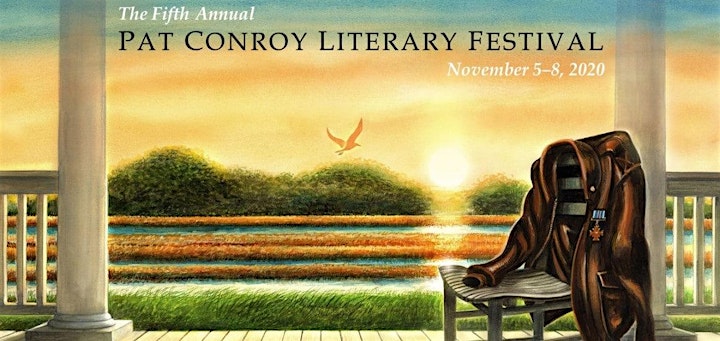 Date and Time
Location
Refund Policy