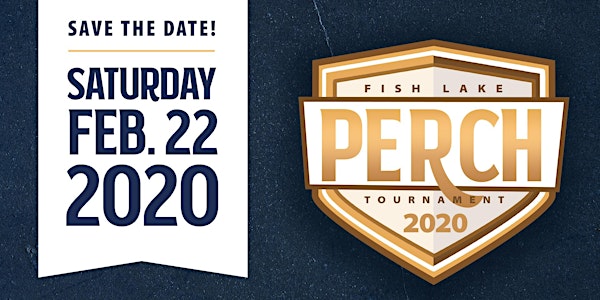 2020 Fish Lake Perch Tournament
Description
Try your luck at catching a tagged perch and you could win one of several contests or prizes from our drawing at our annual Fish Lake Perch Tournament! DWR biologists placed tags on approximately 1,000 yellow perch in Fish Lake recently, and there are still plenty of tagged fish in the lake from previous years' tagging efforts.
Check-in your live, tagged fish from 8:00 a.m. to 2:30 p.m. at any of these three locations: Lakeside Marina, Bowery Haven Marina or Joe Bush/Narrows to win tagged fish prizes. For the team weigh-in, bring all perch to the Lakeside Marina. Final weigh-in will begin at 2:00 p.m. and any fish received after 2:30 p.m. will not be entered into team contests.
If you catch a tagged fish after the tournament (between February 22 and September 5th), you can take it to the Fish Lake Resort Store, Bowery Haven Marina or the Fish Lake Lodge for a chance to win prizes donated by sponsors. The end of the year prize drawing will be held September 5, 2020 at 3:00 p.m.
The more tagged fish you catch, the more chances you have to win!
Please download and read all the documents provided below before contacting the event coordinators with questions:
You are allowed to bring ATVs and snowmobiles, but trailer parking is very limited.
For additional questions, please contact Johnny Neil at jlneil@utah.gov or 435-868-8756 or Richard Hepworth at richardhepworth@utah.gov or 435-691-2205.