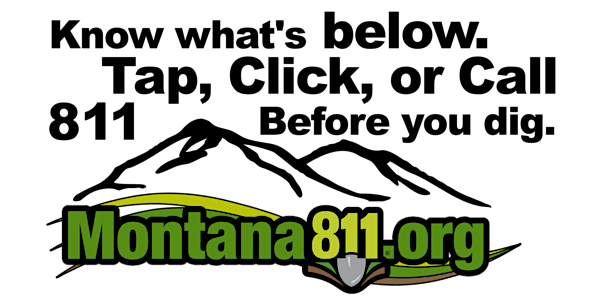 2020 Excavator One-Call Training - Wolf Point
Event Information
Location
Sherman Inn
200 E Main St
Wolf Point, MT 59201
Description
Fun, interactive, and interesting training for professional excavators, contractors, and member utilities regarding the One-Call / Call Before You Dig system, safe excavation and understanding your rights and responsibilities under the Montana One Call Law. Studies of previous excavation accidents and how they may have been prevented.
Excavator Training: (Meal Included)
● Dept of Labor and Industry - Underground Facilities Protection Program (DLI-UFPP) Statistics
● Incident Report UFPAC Reviews
● Ticket Submission Requirements
● Safe Excavation Practices
● Case Studies
Locate Marks - Documenting and Maintaining.
● Best practices for documenting and maintaining locate and white-lining marks.
● Taking good pictures prior to and during excavation to improve your damage documentation

6:00 pm - Excavator Training Starts
8:00 pm - Locate Marks Documenting


---
It is a chance to meet with some of your local utility company's employees to discuss excavation related issues. You will also get excavation requirements and safety information about digging near pipelines from pipeline companies operating in your area.
Safe digging is everyone's responsibility. It takes a commitment from all individuals involved. This is a free educational event available for all members of your company. Count it as a company safety meeting.
Training, Food and Prizes are on us; Attendance and Participation are on you!
Bring your questions & comments.
Date and time
Location
Sherman Inn
200 E Main St
Wolf Point, MT 59201