About this Event
Program Information
No prior experience required, no height and size limitations.
Address: 161 Harvard Ave., #13B, Allston MA
Teen & Adult Class (Age 12+)
Feb 21 - May 22, Fridays 7:00-8:00 PM
Child Model Class (Age 4-11)
Feb 23 - May 31, Sundays 3:30-4:30 PM
First Trial Class
Date:
Teen & Adult Feb 21, Friday 7:00-8:00 PM
Child Model Feb 23, Sunday 3:30-4:30 PM
Dress Code: Fitted top, jeans/leggings, heels (Teen & Adults ONLY)
* Please note that ETFashion trial class is only eligible for new students. If the student chooses to enroll afterwards then the Trial Class will count as the first class of the purchased package.
About
ETFashion Modeling Training - Runway Pass modeling training program provides a standardized level of modeling training with testing and assessments of proficiency. Runway Pass has helped train hundreds of models by teaching them how to model as well as understand the international modeling industry in order to broaden the scope of their development in the fashion industry. The quality of this class, including the professional training, reputation and high-quality resources provided, has been highly recognized and supported by many designers, brands, universities and associations since inception.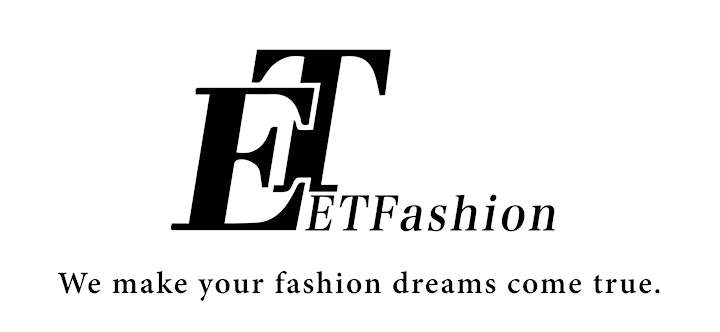 Class Goals
• Improve catwalk, posing skills, and expressions management
• Understand and master different styling and presentation skills
• In-depth understanding of different types of fashion shows and events
• Master various types of catwalk styles, stage formations, and presentation skills
• Master different types of music shows, fashion shows, and designer events on stage
• Accumulate in-person experience attending Model Calls
• Efficiently navigate the American and International Model Industry
• Be able to participate in international fashion shows, editorial shoots, competitions, etc.
Class Structure
• Introduction of Runway Walking, Standing Posture & Facial Expressions
• Workshop - Modeling Industry & Model Call in the US
• Catwalk Basics I - Arms & Hips Movement
• Catwalk Basics II - Runway Poses & Turning Techniques
• Catwalk Basics III - Ankle & Leg Strength Enhancing
• Catwalk Basics IV - Steps & Runway Path-finding
• Catwalk Basics V - Music Style & Rhythm
• Basic Outfit Style Practice - Casual
• Basic Outfit Style Practice - Cocktail Dress
• Basic Outfit Style Practice - Business Formal
• Missed Class Makeup
• Runway Pass Beginner Level Presentation and Assessment*
• Real World Opportunities - Castings/Fashion Shows/Photo Shoots/Agencies/Competitions, etc.
* Those who passed the assessment will receive 1-3 referral opportunities and can pursue the higher level of training. The ones who passed the advanced level will receive ETFashion Runway Pass Advanced Level Model Certificate.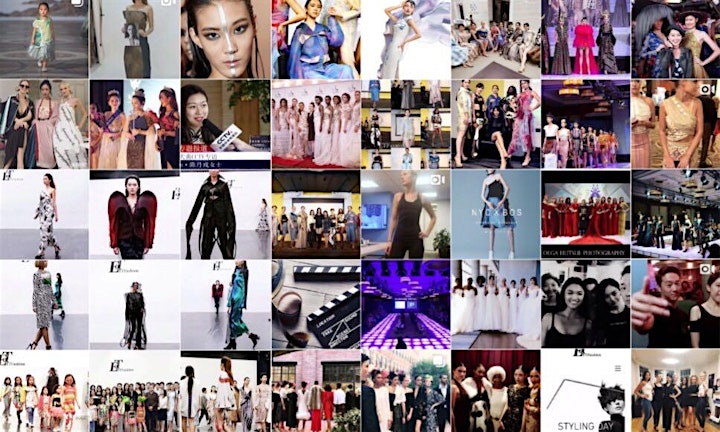 Student Achievements
2020 New York Fashion Week
2020 Paris Fashion Week
2020 Miss Massachusetts Teen USA - 1st Runner-up
2019 New York Super Model Competition Champion
2019 USA Miss Asia International Pageant Champion
2019 FW New York Fashion Week Official Model Invitation
2019 Macy's Fashion Show Model Invitation
2019 Yvel Luxury Jewelry Red Carpet Runway Presentation Model Invitation
2019 Modern Star Music Go International Model Competition – Over 21 Awards Received by ETFashion Contestants Including the Grand Prize and Arts Education Fund Award
2018 New York Fashion Week Model Invitation
2018 Boston Fashion Week Model Invitation – Only Asian Group Invited
2018 Massachusetts Institute of the Arts Fashion Graduation Event Model Invitation
2018 Project Runway Designer Fashion Show Model Invitation
2018 Show Idol International Child Model Contest Gold Medal
2017 Super Kids International Child Model Performing Arts Competition Champion
2017 New York Couture Fashion Week Model Invitation
2017 Boston Fashion Week Model Invitation
CCTV Interviews and Reports
British VOGUE Magazine Published Model
Model Contract offer from France's Elite Model Agency, the World's Largest Model Agency